The presentor has activated the presentor mode. Would you like to follow?
Follow presentor
You are following the presentor.
Stop following presentor
PRESENTATIONS AND ARTIST TALKS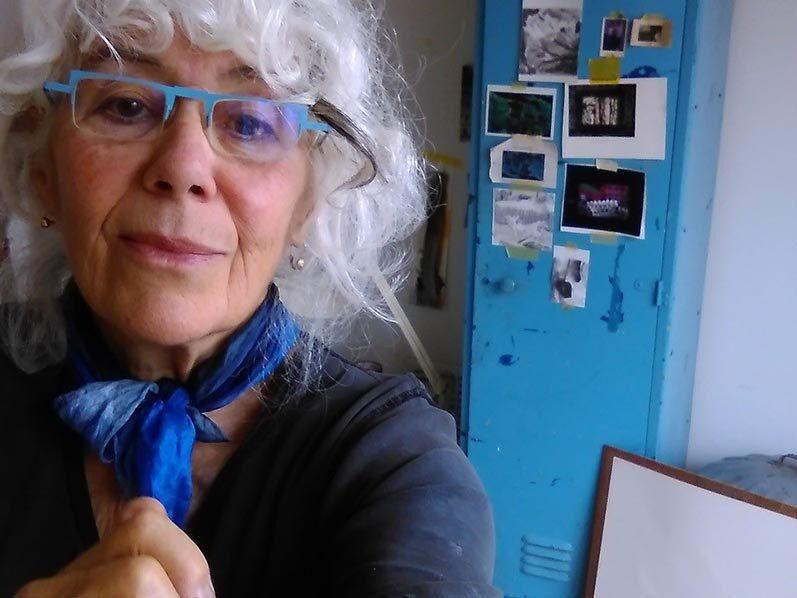 SPOTLIGHT ON CAROLINE LEAF
Presentation & Artist talk, interview by Daniela Ingruber: SAT 13.3, 15:00
With her movies Caroline Leaf wrote Animation history. Leaf is a Canadian-American film- maker, animator, directress, producer who is best known as one of the pioneering filmmakers at the National Film Board of Canada (NFB). With her innovative styles – Leaf invented the sand animation and paint-on-glass animation techniques – she creates a narrative based emotional content, which has been recognized worldwide. In this presentation and film screening called "Out on a Limb" she will give insights in her production processes and her latest works.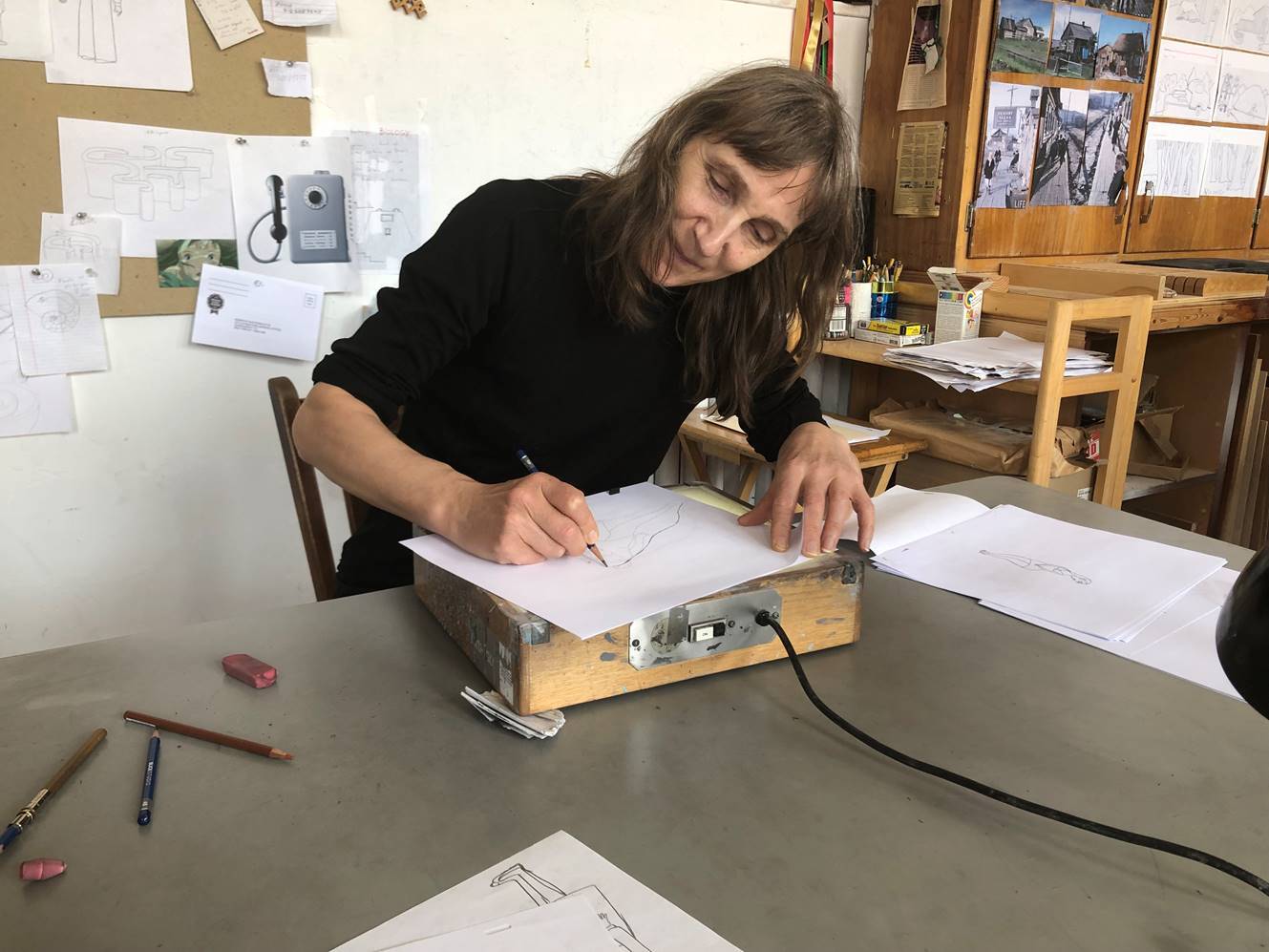 SPOTLIGHT ON SIGNE BAUMANE
Presentation & Artist talk, interview by Djamila Grandits: SAT 13.3, 17:00
Signe Baumane is known as a Latvia-born independent filmmaker, artist and animator, who has carved her own path. Her interests are a wide variety of narrative themes, including sex, pregnancy, bodily functions, love marriage, science and an individual's place in society. Many of her films are told with a strong female point of view. She is not afraid to experiment, be provocative or bring the most personal of issues to light. In this presentation she will provide insight into the current production of her film "My Love Affair with Marriage".
INTERNATIONAL FORUM / BEST PRACTICE
FRI 12.3., 12:00 –17:00
This series opens up new perspectives, creates new spaces of possibility and imagines new possibilities for existing spaces. It shows the work(s) and goals of Women in Animation, shifts boundaries and introduces intermediary spaces through Sympoietic Bodies and Schnittstellen (Interfaces), highlights unconventional visions and role models (If she can see it, she can be it), presents extraordinary stories and narratives (Communism, Feminism and Animation in the Soviet Union) and paints unusual pictures of uninhabited realities (TheCityAsAHouse). In short: It is always, and above all, about the power of the other pictures – and, thus, about nothing less than the power of animation itself: Anything is possible!
MARGE DEAN (president of Women in Animation): Introduction to the aims/goals of Women in Animation
Women in Animation brings together a global community of animation profession- als to empower and support women in the art, science, and business of animation by increasing access to resources, creating opportunities for education, encouraging strong connections, and inspiring excellence. Since 2013, WIA has built a community of inclusion and support within the animation industry. Today, we have a global network of over 4,000 members, representing all genders and ethnicities, as well as a range of technical, creative, and executive roles in animation. Our mission is to achieve 50/50 gender parity in the industry by 2025. And we believe that animation is the one part of the entertainment industry that could actually hit gender parity in this time frame. On a fundamental level, if we diversify the storytellers, we will get better stories. And with better stories comes richer entertainment. Richer entertainment allows the industry to grow and expand to reach a bigger and bigger audience.
FLAVIA MAZZANTI (artist): Sympoietic Bodies
Sympoietic Bodies is an artistic-philosophical short film that explores the disruption of the boundaries between the human body and its social and physical surroundings. Starting from a philosophical understanding of our bodies as hybrid organisms in a continuous process of becoming, a world beyond binary dualisms is shown, where both body and city get decentered and deconstructed in their whole. This lecture will focus in particular on the strong interrelation between these concepts and their visual translation. Animation is used here as a sociopolitical tool, where the hybrid use of computer-generated animations and digital shootings provides different perspectives on ourselves and our environment.
MAGDALENA PFEIFER (artist): Schnittstelle_Interface
I An interface – as the physical phase boundary between two states of a medium – facilitates communication within a system. When it comes to the interface moment in film, an intermediary space inserts itself, a placeholder for a communicative space, opening up possibilities for new perspectives on the present and the future. In this lecture, therefore, we will first discuss time, space and movement before considering them in relation to the discontinuity of filmic interfaces.
WILBIRG BRAININ-DONNENBERG (board member auf FC GLORIA, managing directress of Screenwriters Forum Vienna): If she can see it, she can be it.
Female characters in film define our perception of women* and men* in society. Role models beyond traditional stereotypes present viewers with a scope of action, support and critique to assume courageous positions in a world of diversity. This lecture will present two initiatives: The screenwriters award If she can see it, she can be it. Female characters against clishés aims to establish a unique domain for artists with special focus on storytelling beyond clichés. Providing an economic incentive and a reliable organizational infrastructure that encourages the pro- cess of creation, pitching and realization of those stories has been instrumental in widening the participants' scope of opportunities. The work of FC Gloria – Women's Film Network is a further example of the effort to support the growth of the basis to enhance the visibility of women* and women*'s contributions to the Austrian film industry.
AMANDA BARBOUR (film critic and artistic directress of the FEM&IST Films festival): communism, Feminism and Animation in the Soviet union
Stalin considered the artists of socialist realism 'engineers of souls.' This lecture examines the aesthetic and political context of two films from the nascent Soviet state: Samoedskii malchik (The Samoyed Boy, Valentina and Zinaida Brumberg, Nikolai Khodataev, Olga Khodatayeva, 1927) and Groznyy Vavila i tyotka Arina (Terrible Vavila and Aunt Arina, Olga Khodatayeva, Nikolai Khodataev, 1928). How did these directresses use animation to communicate revolutionary politics? How did the Bolsheviks think about gender? The films will be used as case studies to explore these questions.
REBECCA MERLIC (artist): ThecityAsAHouse – how the network of 即席-spaces abolishes the private & translates into digital space
Boundaries between virtual reality and augmented reality, digitality and reality are becoming increasingly blurred. Digital technology and computer games merge in film. I see myself as a researcher in the digital. This lecture will focus on the experiment of a white European 30-year-old heterosexual human living in Tokyo without inhabiting a private apartment over a period of time. A speculative exploration of the possibilities of abolish- ing known forms of habitation translated into virtual space with the help of new technologies. Is a new form of nomadic living being constructed in digital and virtual space? A lecture about a new form of society and imagery production. The next self-improvement of humanity or going back to our roots? Let's discuss the ability to see the existing human condition and transfer it through data gathering into a digital world, where every decision is based on previous encounters creating a never-ending world of choices.