The presenter has activated the presenter mode. Would you like to follow?
Follow presenter
You are following the presenter.
Stop following presenter
CINEMA TICKETS


Please note: These tickets only apply to cinema screenings.
They cannot be used to watch film programs online.



RESERVATION
Tickethotline: +43 1 512 18 03
14:00 - 21:00, daily
reservierung@filmarchiv.at
Reserved tickets can be picked up
during the opening hours of the cinema
and must be picked up at the latest
30 min. before the start of the program. 
There is a free choice of seats.
ADDRESS
METRO KINOKULTURHAUS
Johannesgasse 4, 1010 Wien

GETTING HERE:
By underground: Station Stephansplatz U1 or U3
By tram: Station Oper, Karlsplatz 1, 2, 71, D or U2Z
Bicycle parking is available close to the cinema.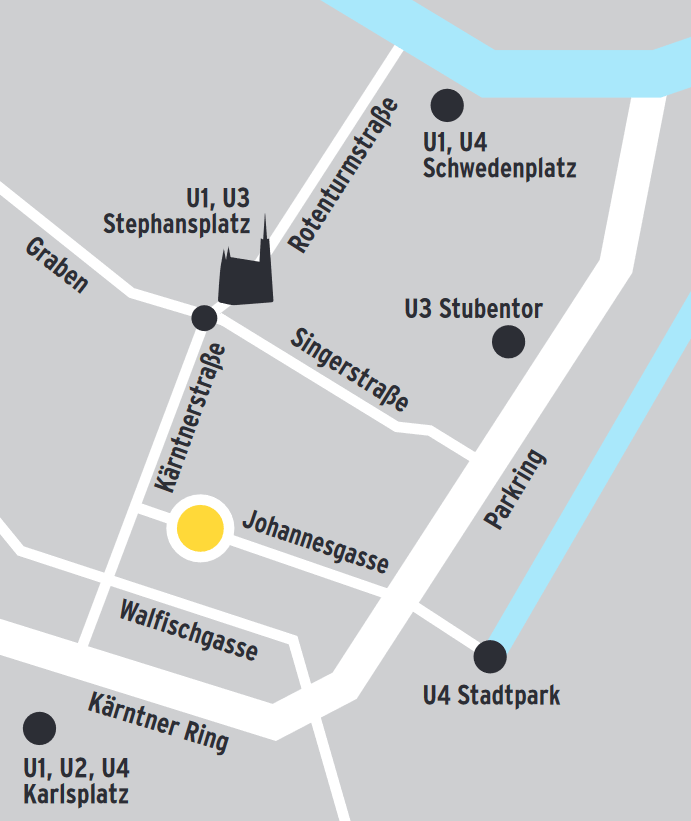 © by METRO Kinokulturhaus des Filmarchiv Austria