The presentor has activated the presentor mode. Would you like to follow?
Follow presentor
You are following the presentor.
Stop following presentor
INTERNATIONAL COMPETITION 1
82 min + Q&A / Wed. 10.3., 19:30 / online available for 48 hours
A carousel of tales, spinning through enchanted summer woods, surreal parklands and eerie dreamscapes. Tales of friendship and kinship, tales of connection and loneliness. Tales of farewell and tales about the pain of letting go. A kaleidoscope of crucial companionships with all sorts of wondrous beings, from sheep and pugs to lovers, mothers and doulas, accompanying us through liminal spaces and ever changing realities.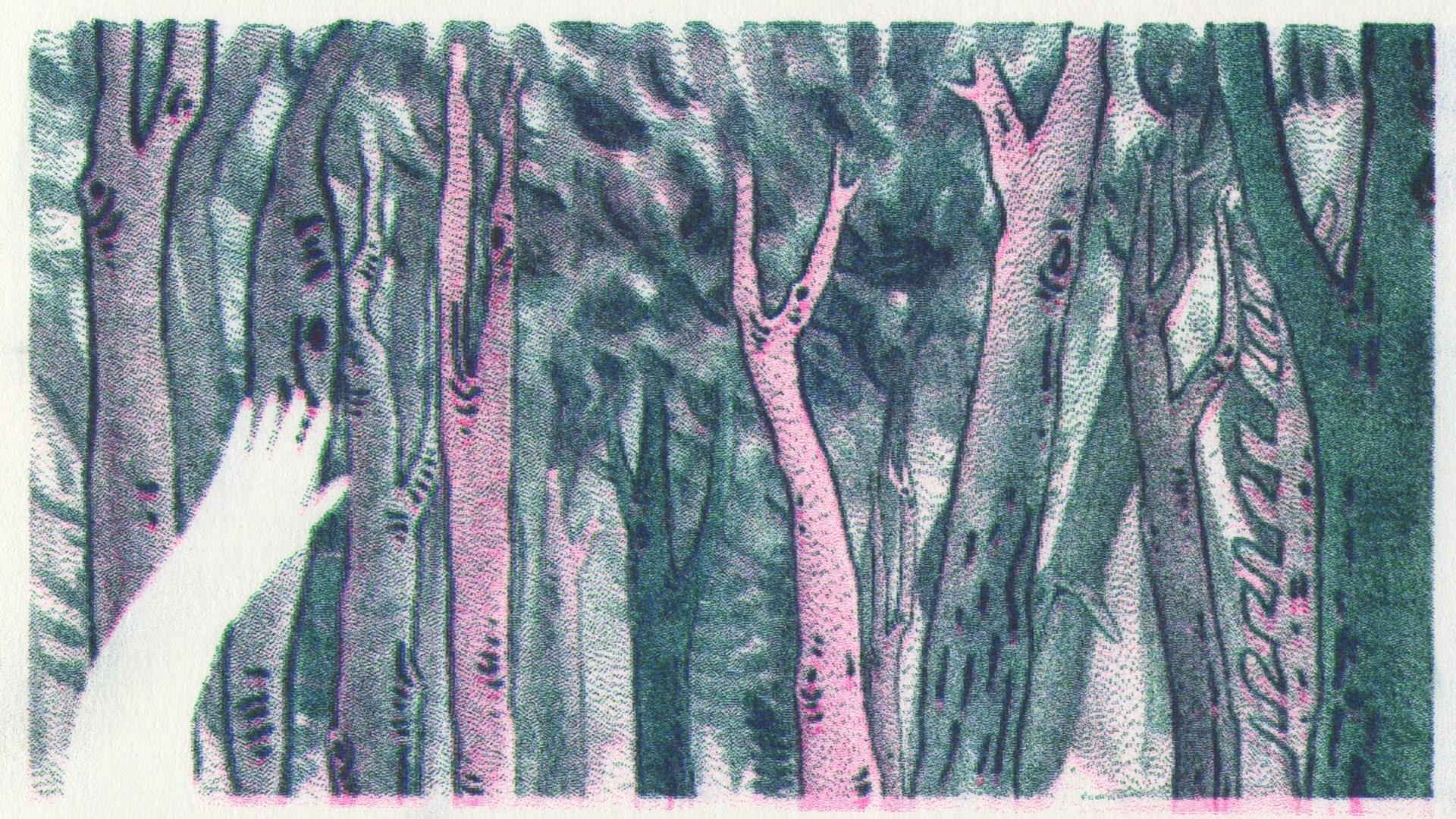 CHADO
Dominica Harrison, 2020, United Kingdom, 7 min

During a long hot summer in the forest, a child is forced to grow up. First her dog falls ill, then out of the blue her mother returns to their dacha with a new lover. With each unsettling event, her visions become stronger up to the point where she takes a dangerous decision. Chado combines digital animation and Risograph printing to transform a coming-of-age tale into an enchanting film.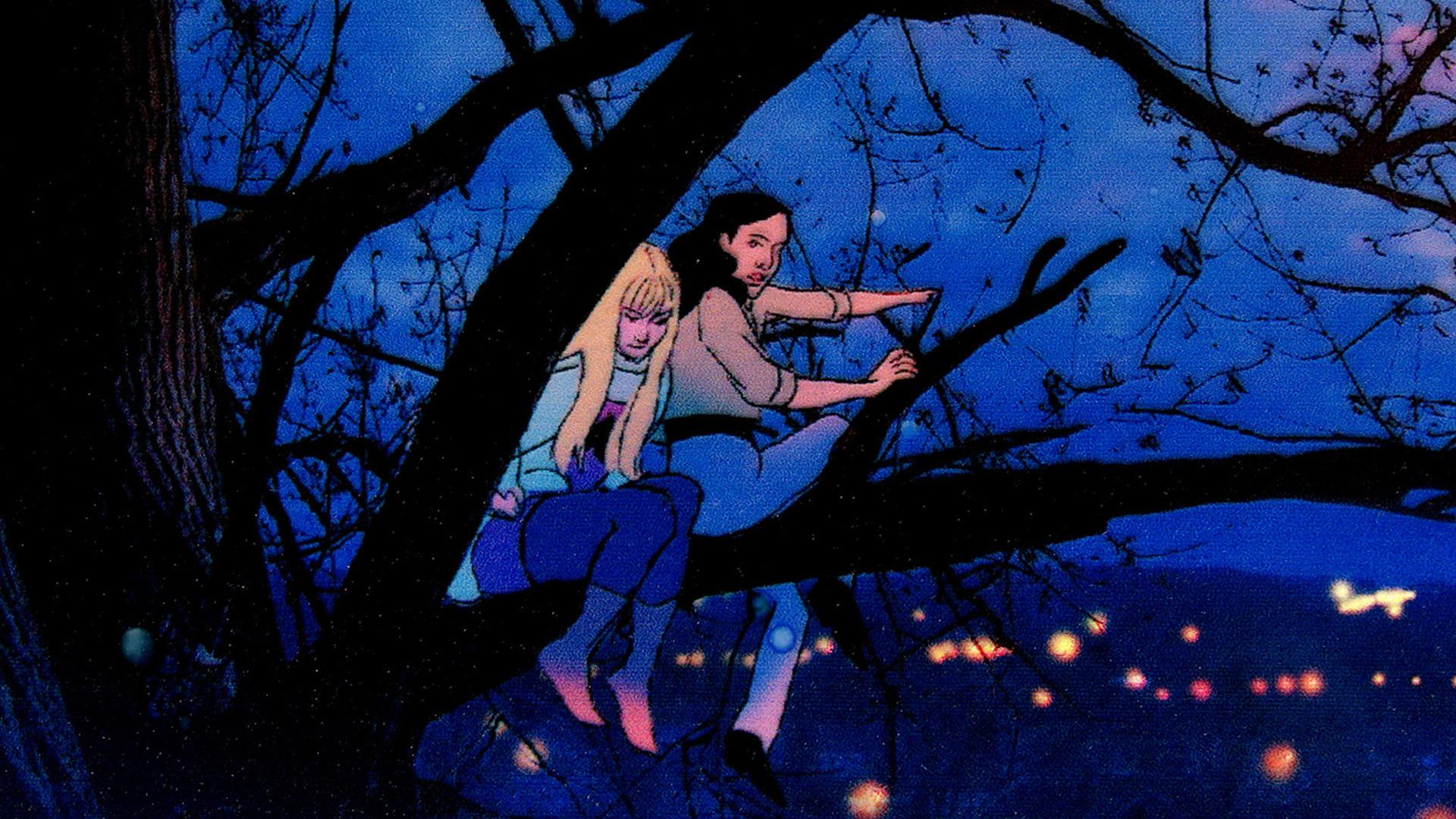 MONACHOPSIS
Liesbet van Loon, 2020, Belgium, 10 min

Debbie struggles with feeling disconnected from the people surrounding her. Bonding with Sofie she has to confront her fear of loss and learn to readjust her boundaries. An animation blurring images, layers and colors whilst discussing (dis)connection.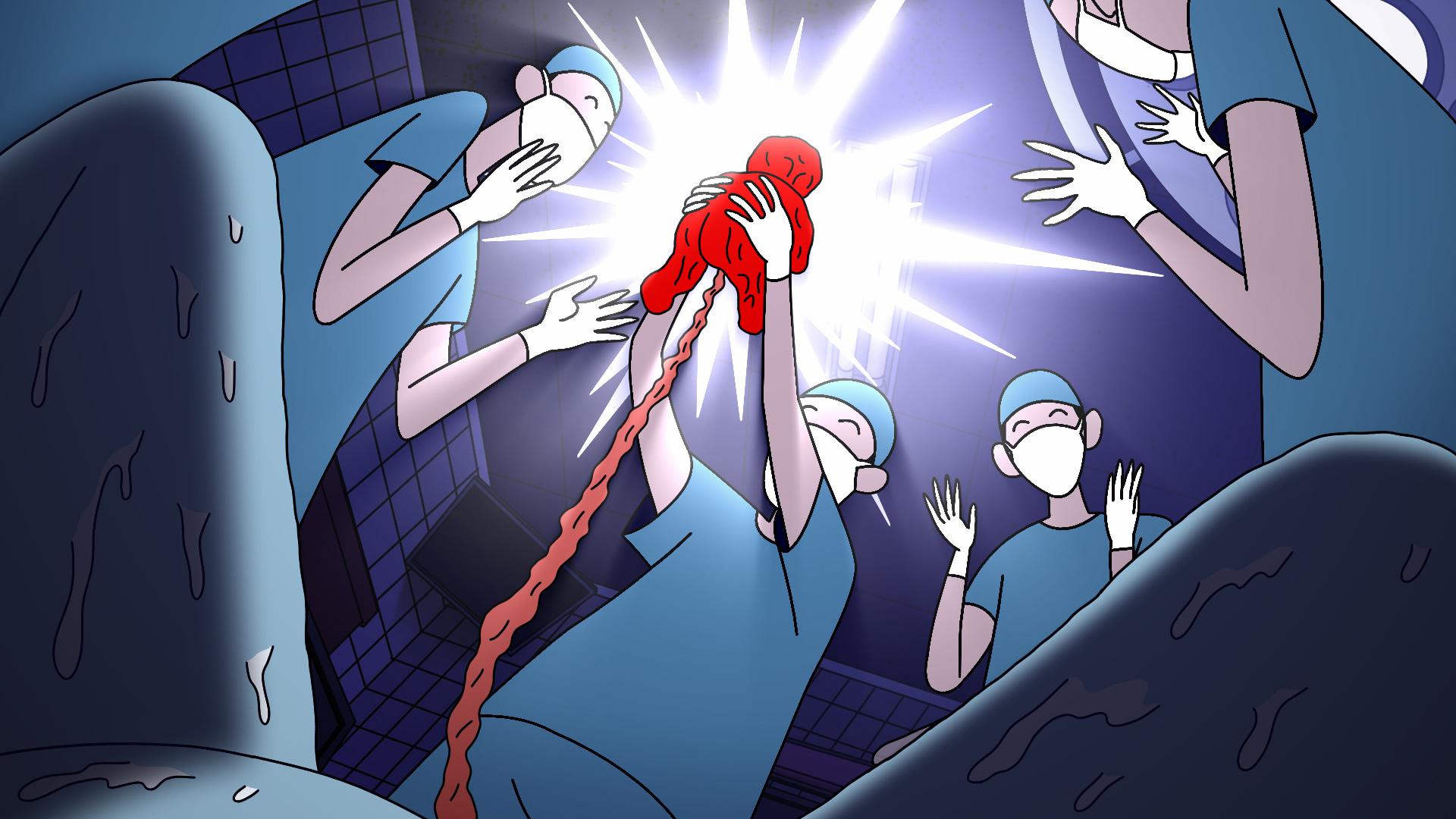 MOM - THE WORST PUNISHMENT
Su-kyoung Kim, Kyeong-wook Jo, 2019, South Korea, 7 min

Nonnonanni is sentenced to the worst punishment of the galaxy, MOM, and therefore has to experience the nightmare of ridiculous expectations and rigorous pressure put on women and mothers in a patriarchal society.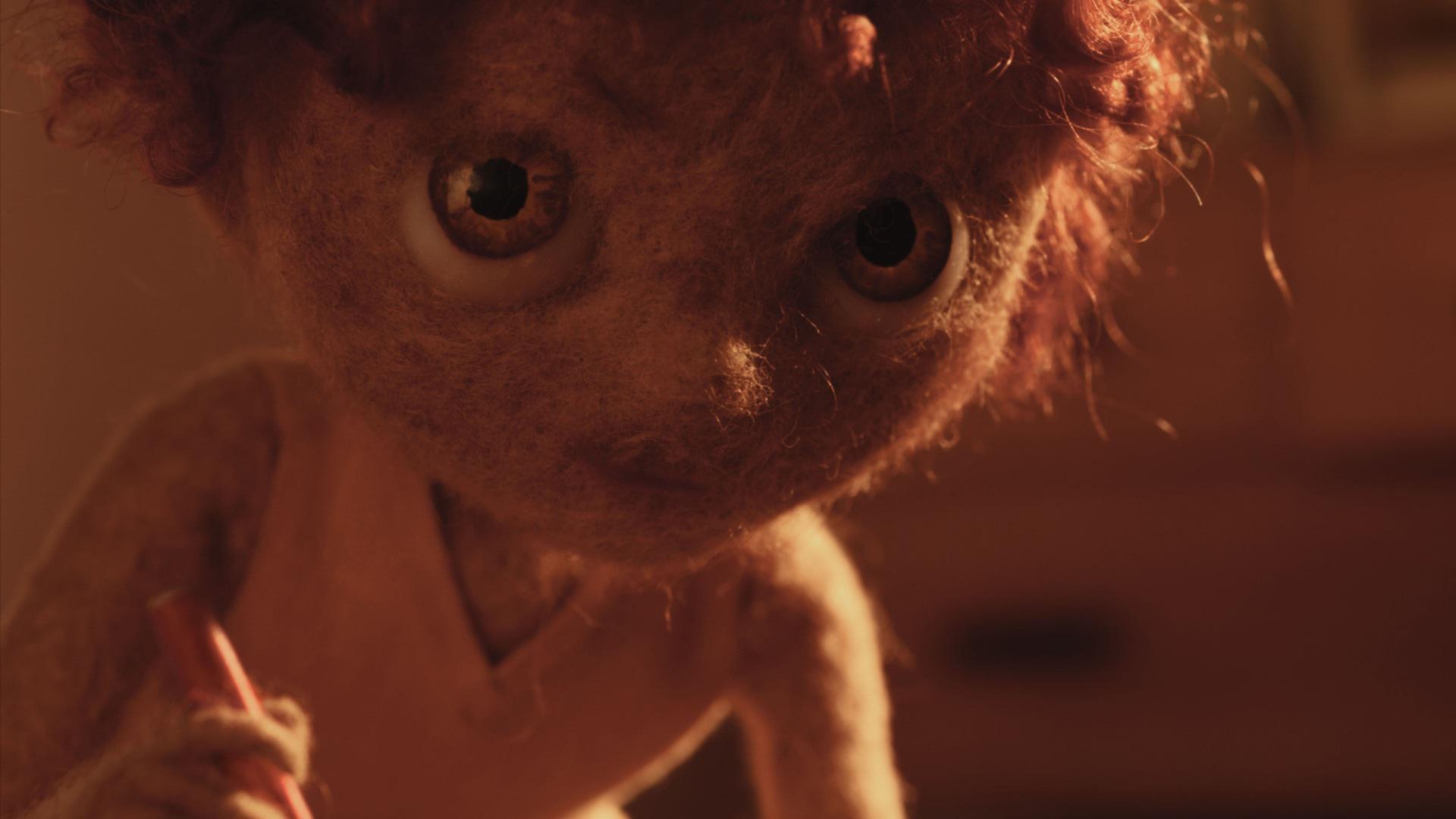 À LA MER POUSSIÈRE | TO THE DUSTY SEA
Héloïse Ferlay, 2020, France, 12 min

Overwhelmed by a flood of responsibilities Malo's and Zoe's mother is yearning for a break, yearning to escape. A trip through a felty world all the way to the dusty sea.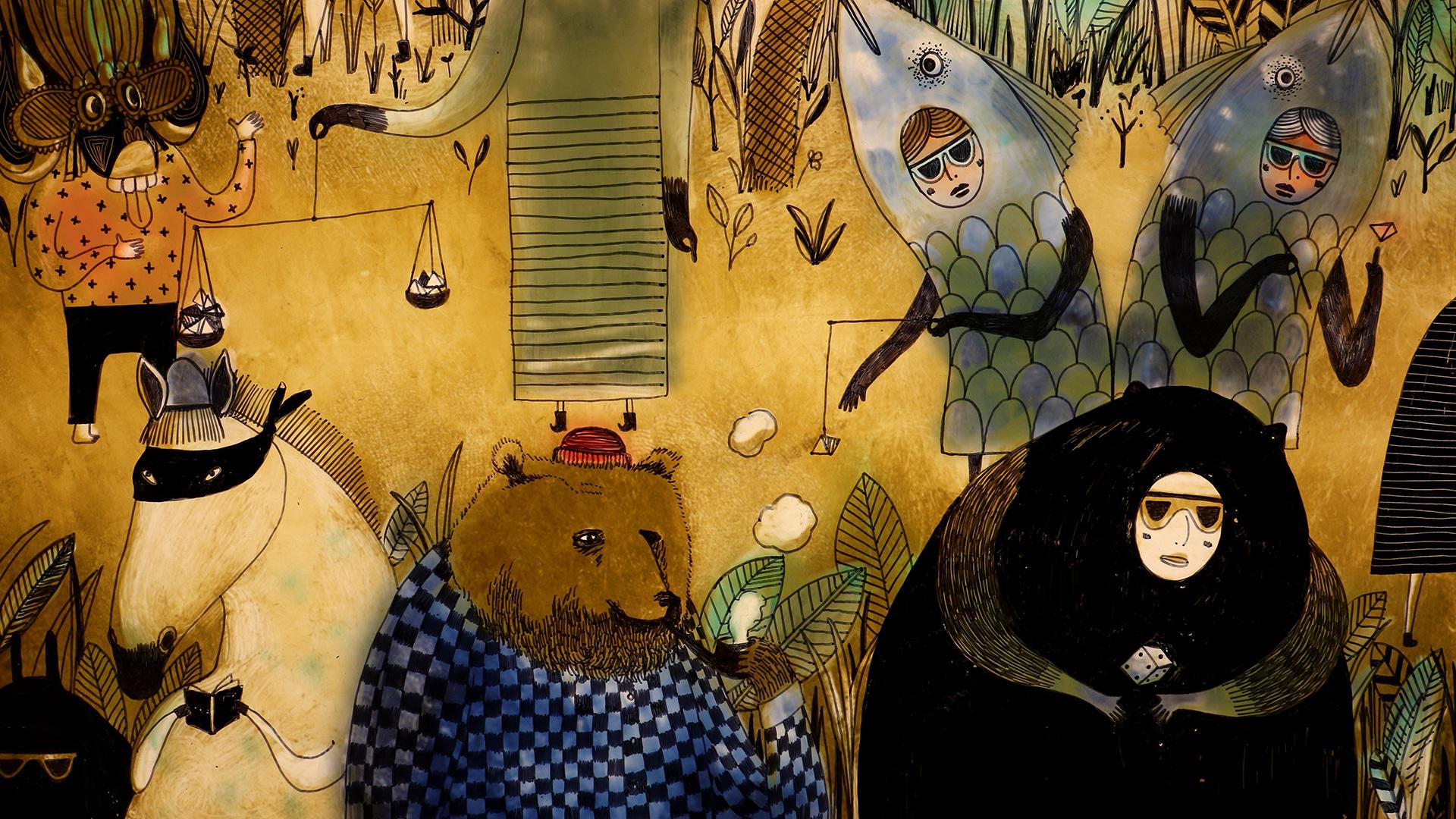 MOUTONS, LOUP & TASSE DE THÉ... | SHEEP, WOLF AND A CUP OF TEA...
Marion Lacourt, 2019, France, 12 min

At night, while his family members indulge in curious rituals before sleeping, a child invokes a wolf from the bottom of a box hidden under his bed. Disturbing sheep then besiege the door of his bedroom. Transgenerational dreamscapes involving sheep, a wolf and a cup of tea.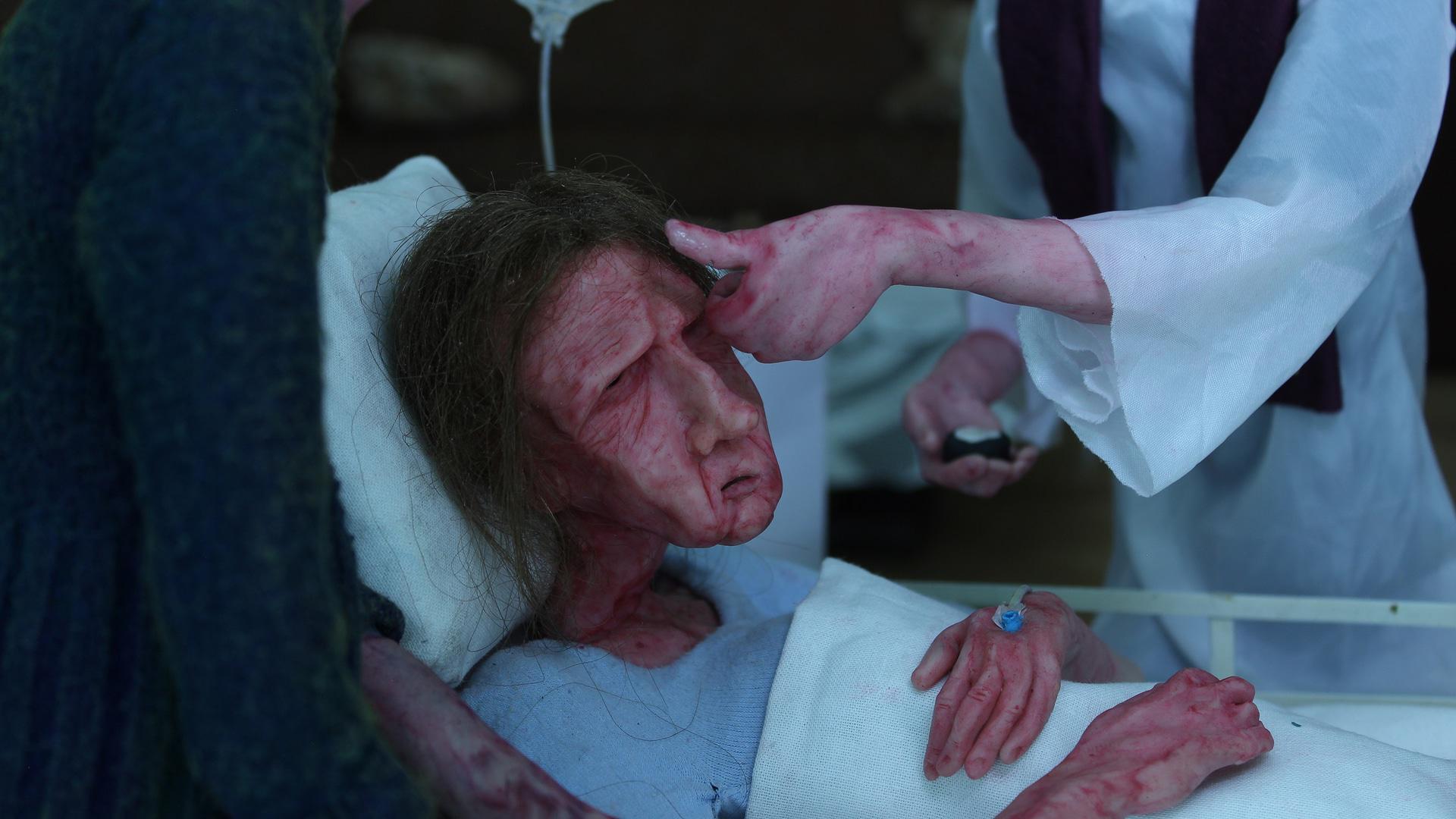 JESTEM TUTAJ | I'M HERE
Julia Orlik, 2020, Poland, 15 min

A long farewell. Homecaring for their elderly mother and wife, a daughter and her father organize themselves, doing their best to relieve her suffering, as her condition is worsening day by day. While their ideas of how to best care for her sometimes clash, what is agreed upon is the importance of being there and accompanying a person through her last days and hours.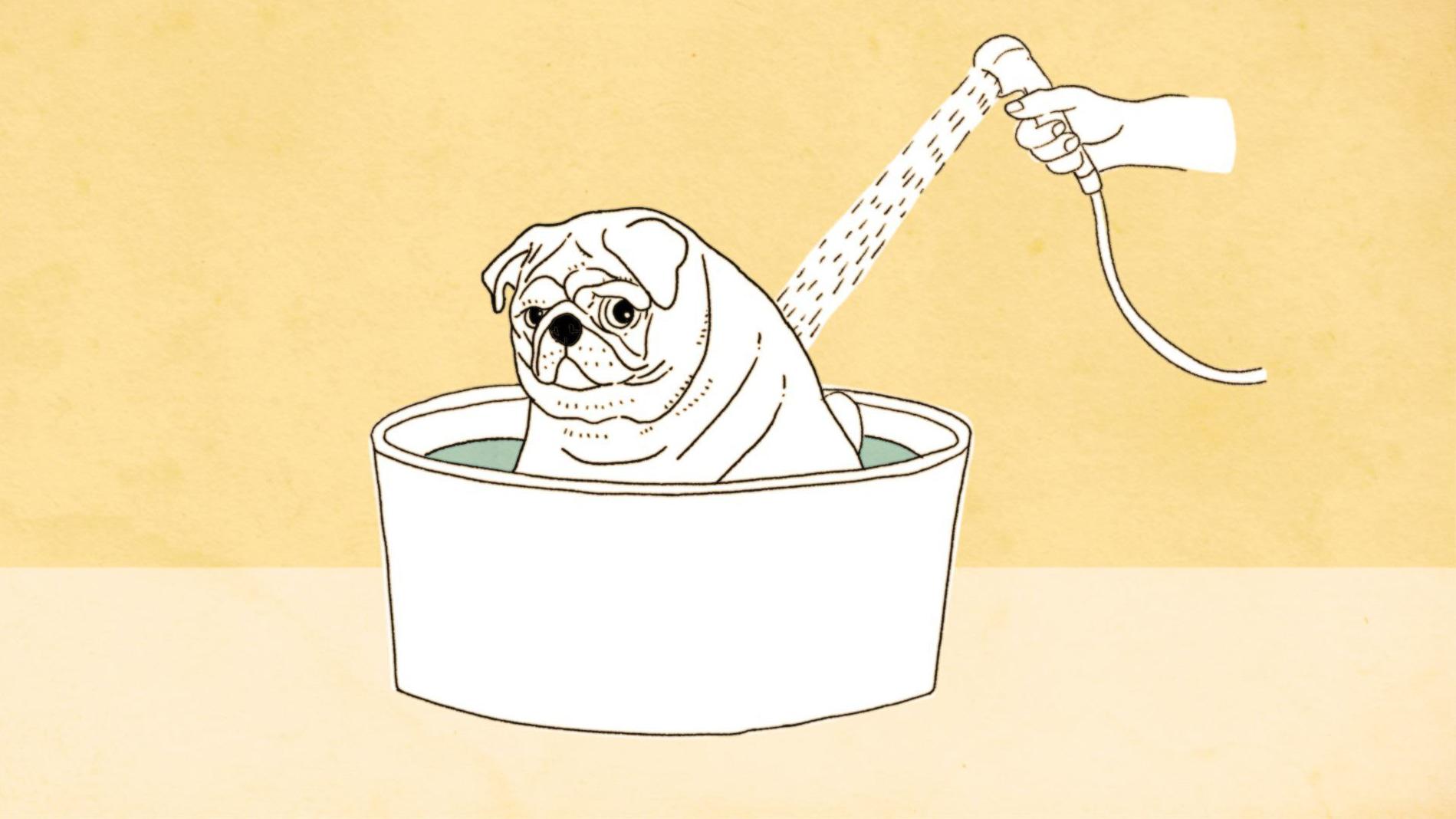 OLD DOG
Ann Marie Fleming, 2020, Canada, 3 min

After losing his best friend, an elderly pug named Henry must depend on his owner for help and companionship. An empathetic visualization of the tender work of caretaking and friendship. All dogs (and people) should be so lucky and so loved.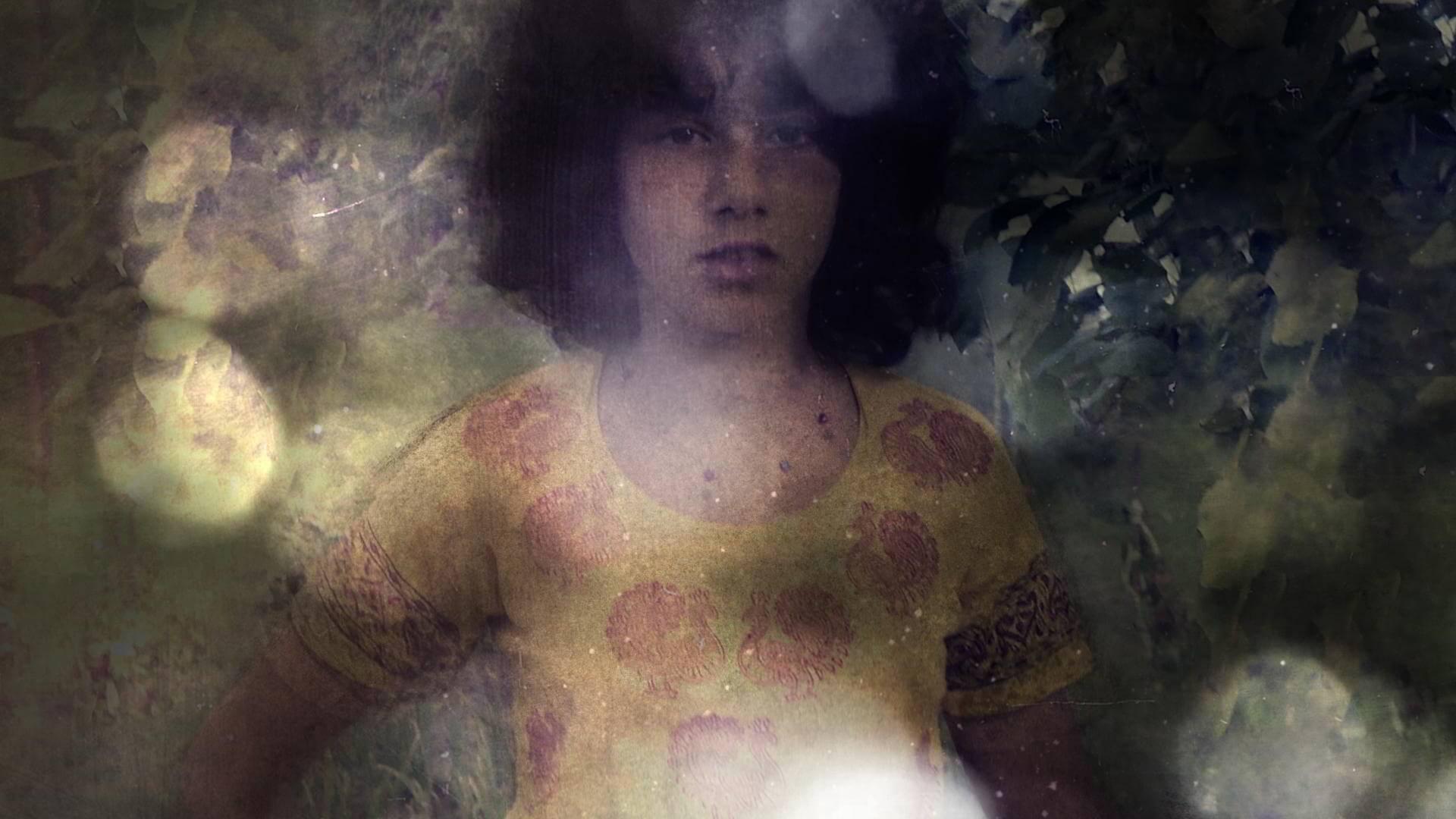 THANADOULA
Robin McKenna, 2020, Canada, 6 min

Layering real-life details with an otherworldly magic, Thanadoula recounts the story of an end-of-life doula brought to her calling through the loss of her beloved sister.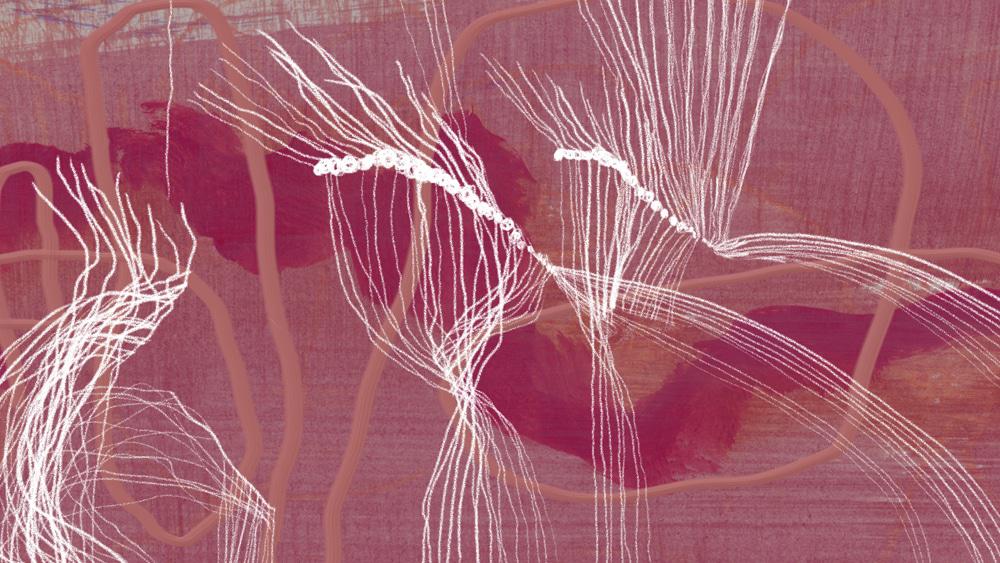 LE FREMISSEMENT S'ENVOLE À BRAS OUVERTS, ADIEU. | THE SHUDDER FLIES AWAY WITH OPEN ARMS, FAREWELL.
Celia Eid, Sébastien Béranger, 2020, France, 7 min

The expression of an instant, dominated by the confrontation with fear, anguish and death. Change is happening and nothing will be as it was. Beautifully abstract lines and articulations of severe yet fragile emotions and transitions.

INTERNATIONAL COMPETITION 2
78 min + Q&A / Wed. 10.3., 21:00 / online available for 48 hours
A space opera and a truck ride to the edge of the universe. Edgelands where everyday rituals, apartment spaces and bodies merge with otherworldly environments. Snorkeling through bedrooms, transforming into otherworldly beings and experiencing amorphous disembodiments when striving to meet extensive needs, overcoming obstacles and adapting to distorted worlds of in-between.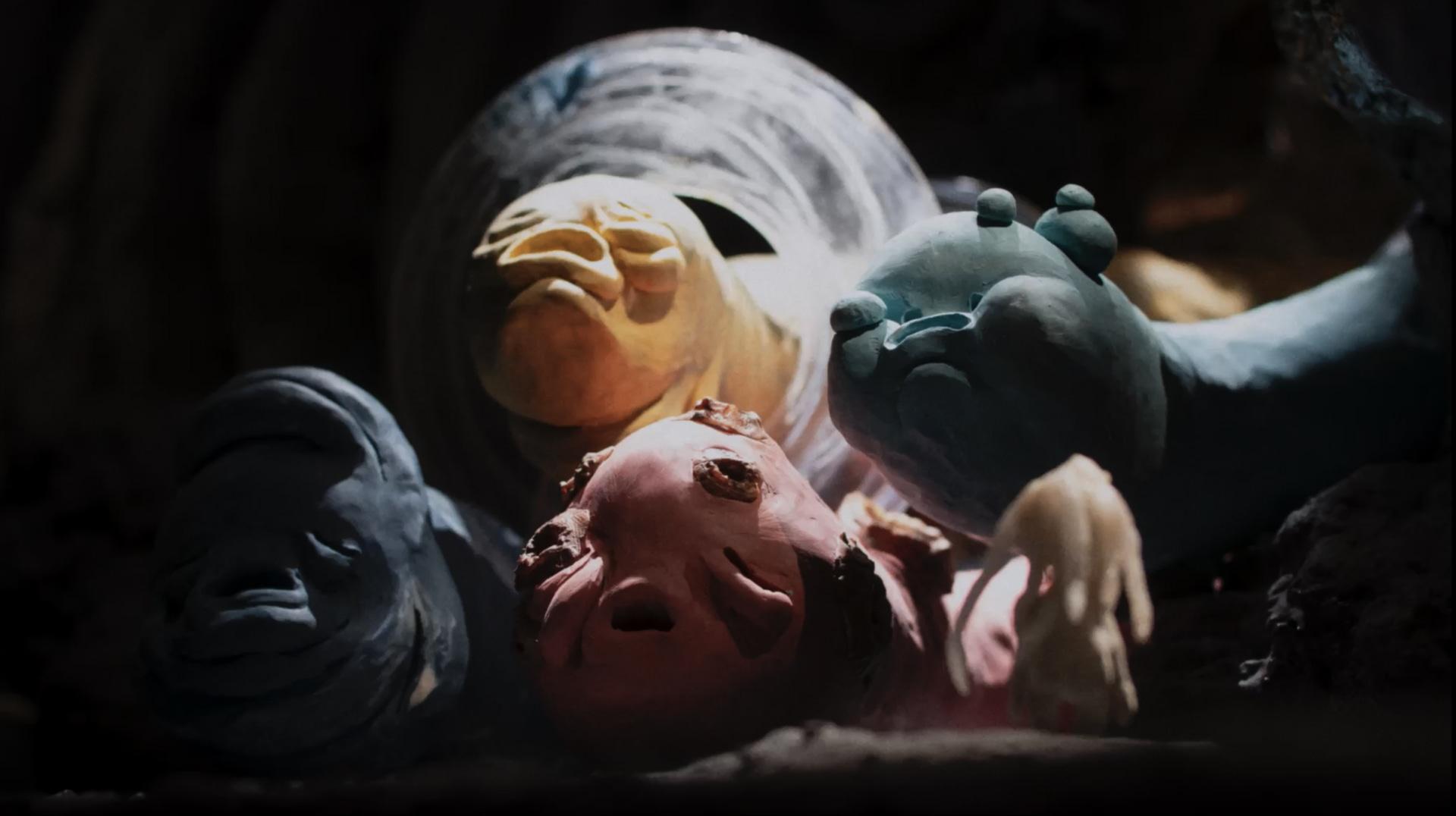 O BLACK HOLE!
Renee Zhan, 2020, United Kingdom, 16 min

A woman who can't stand the passing of time turns herself into a black hole. A thousand unchanging years pass until one day, the Singularity wakes inside her. An immovable woman meets an unstoppable girl in this 2D/stop motion opera about the beauty of transience and letting go.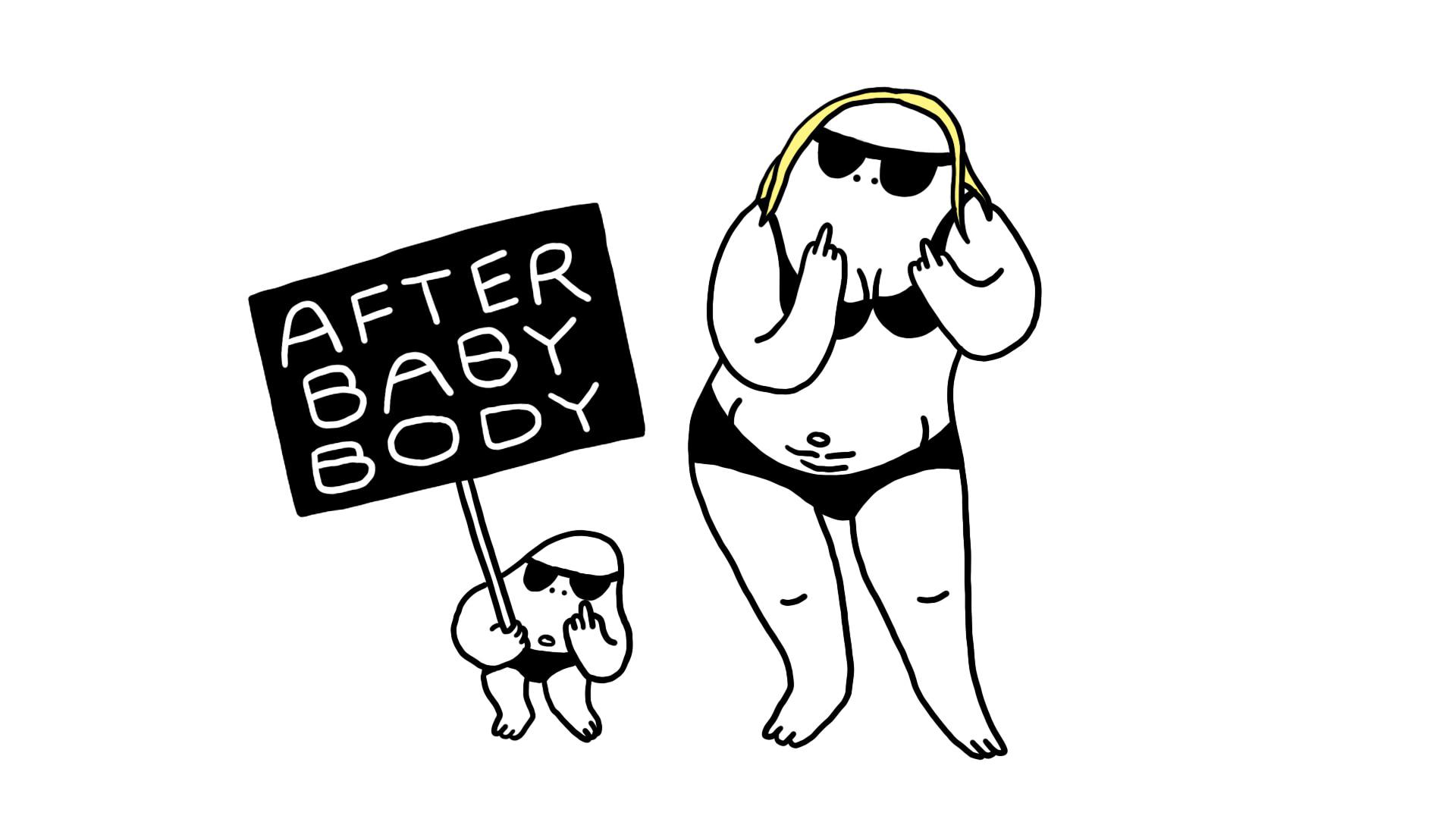 WOCHENBETT | POSTPARTUM
Henriette Rietz, 2020, Germany, 4 min

Postpartum is an animation about the chaotic phase in the life of a new mother. Pumped up with hormones and lacking sleep, this intense time is burned into the protagonist's heart. An honest and very personal insight into the world of an overwhelmed mother who seriously thought that parental leave would be some sort of sabbatical.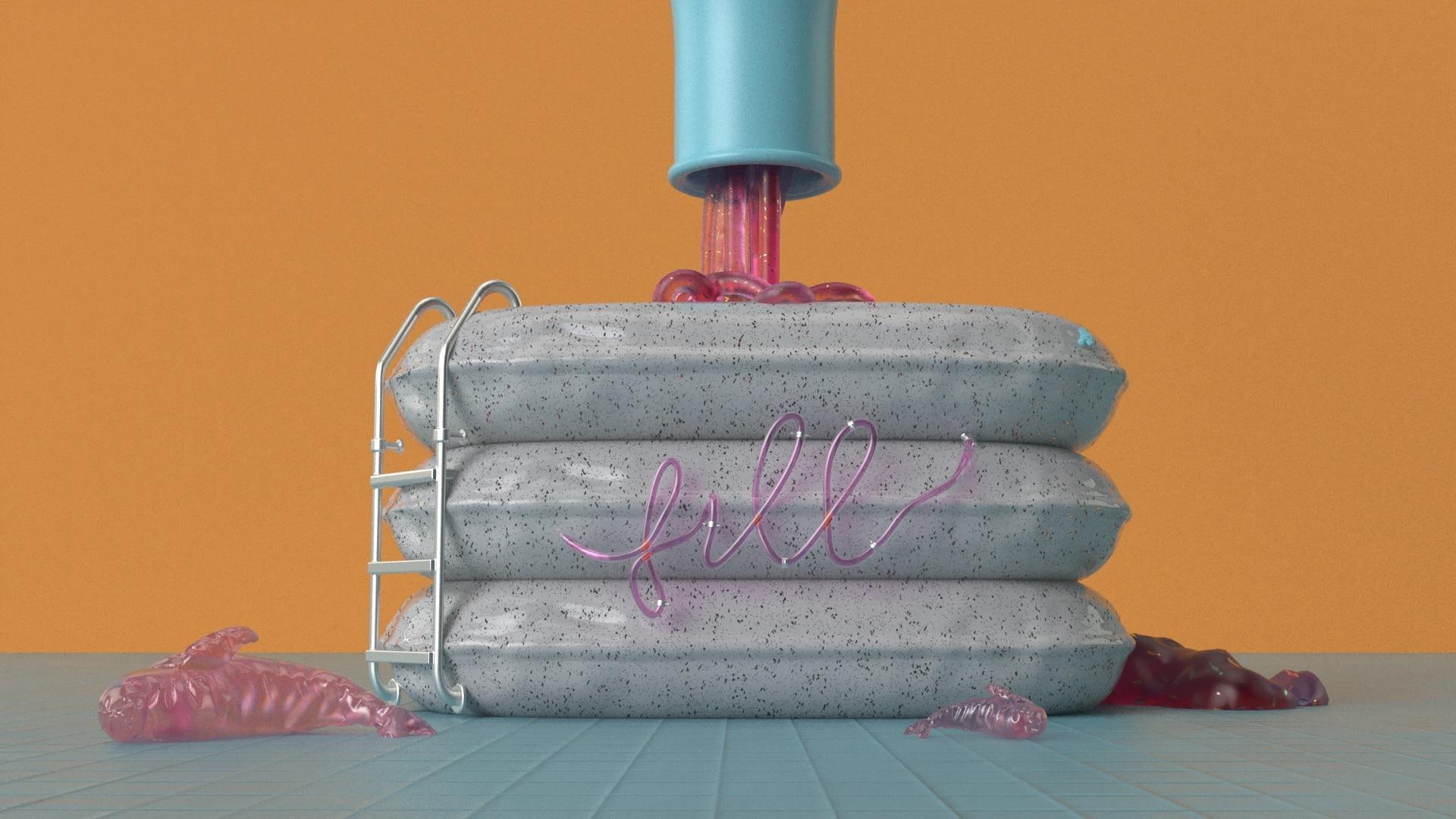 NEEDS
Júlia Lerch, 2020, Hungary, 5 min

Satisfying our needs is probably one of our most important internal motivations. Four episodes show what could happen if our needs were changed, shifted in time, adjusted to our agenda, or influenced by ourselves. Needs as amorphous shapes, changing in their own material. A distinct visual environment of materials and textures that suspends physical traits of reality.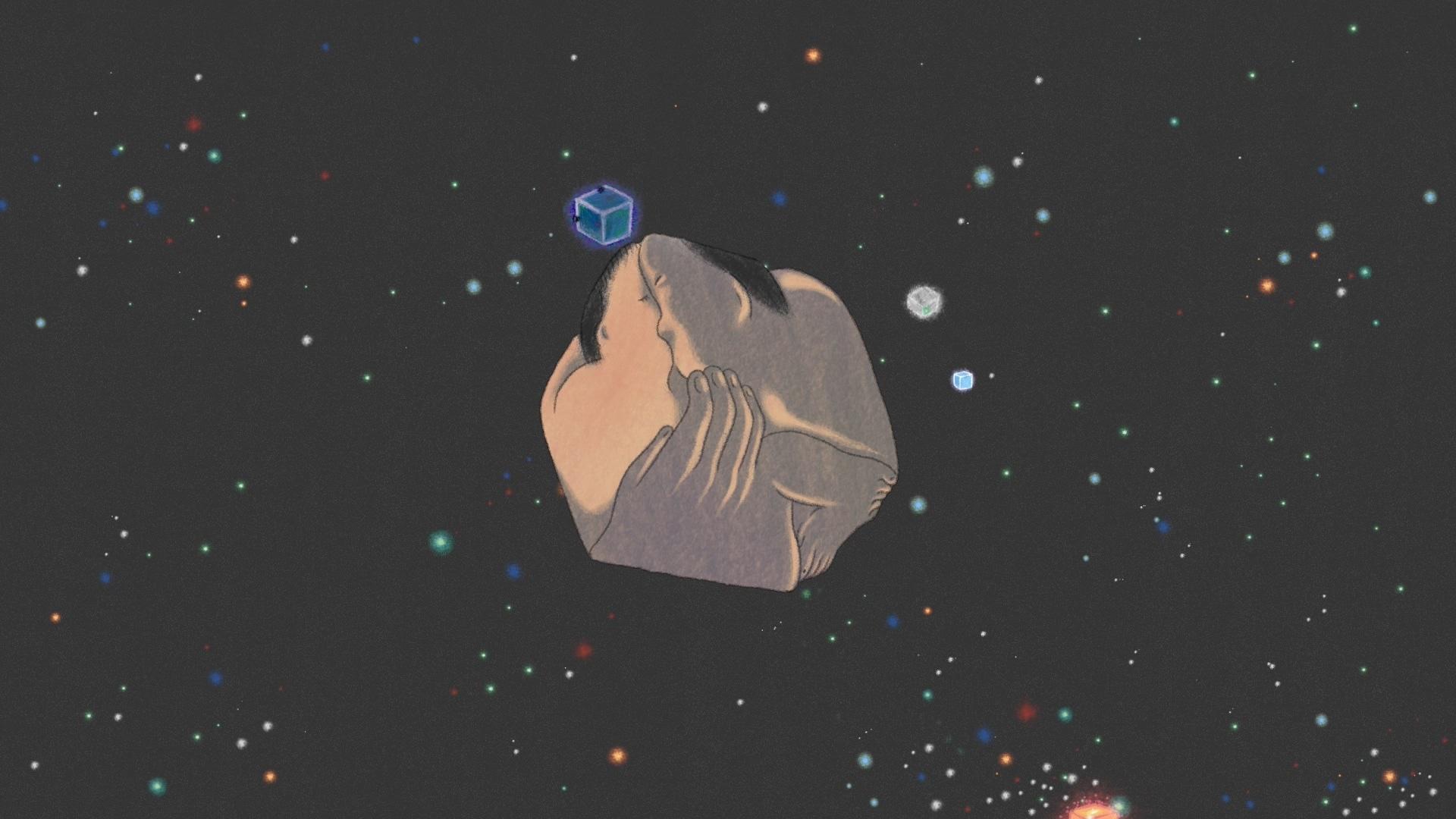 아홉 살의 사루비아 | SALVIA AT NINE
Nari Jang, 2020, South Korea, 6 min

A young girl is exposed to an environment of normalized violence and assault. Left alone with her traumatic experiences and observations, she is searching for small moments of calm and connection.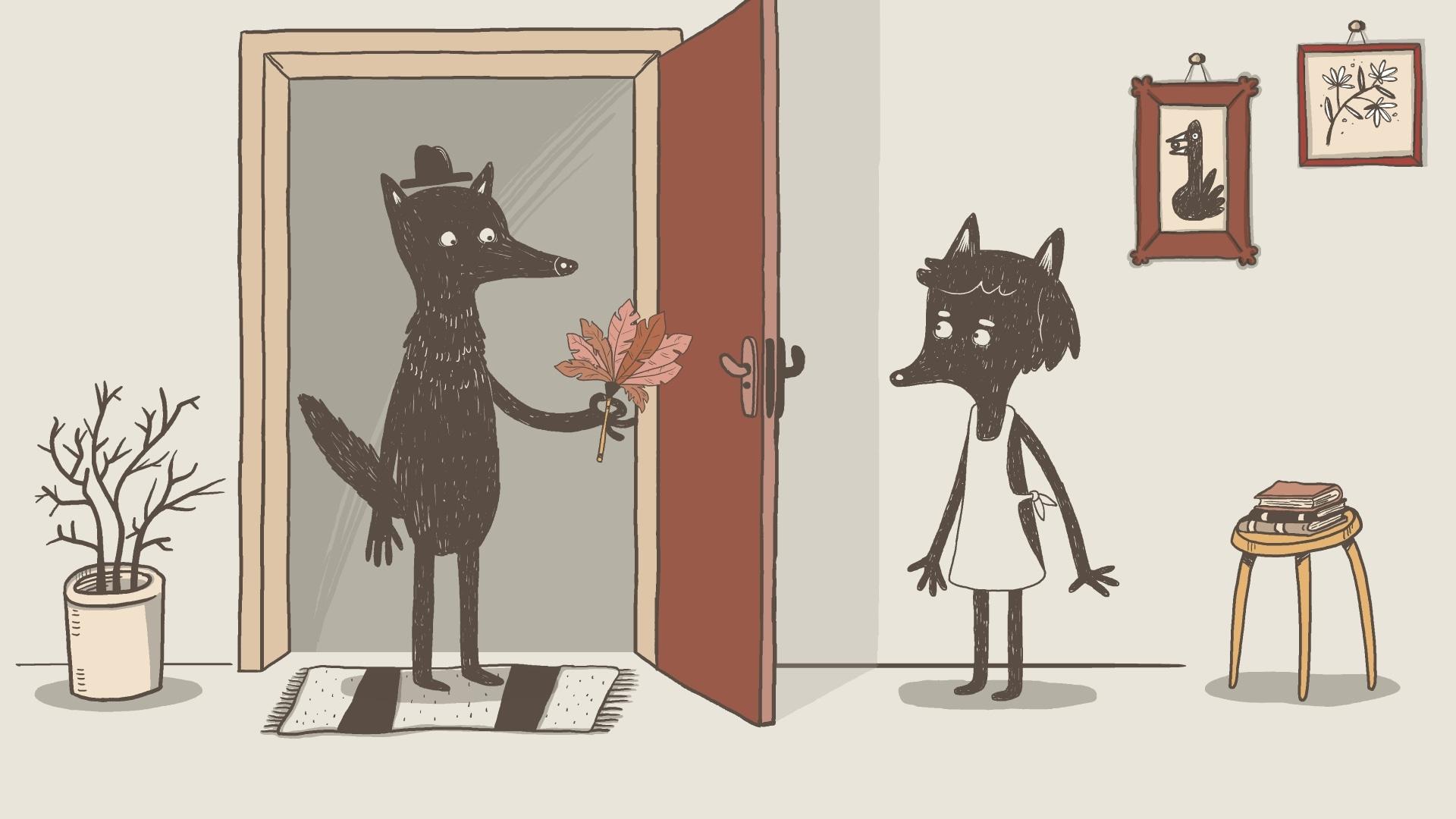 TASKS OF THE DAY
Petya Zlateva, 2019, Bulgaria, 5 min

In this short visual poem the main heroine is looking for an escape from the solitude of routine daily tasks. Instead of getting her life in order, she is overwhelmed by madness and chaos. Based on the poem "Tasks of The Day" by Stefan Ivanov, this film is part of the animation poetry collection "Mark and Verse".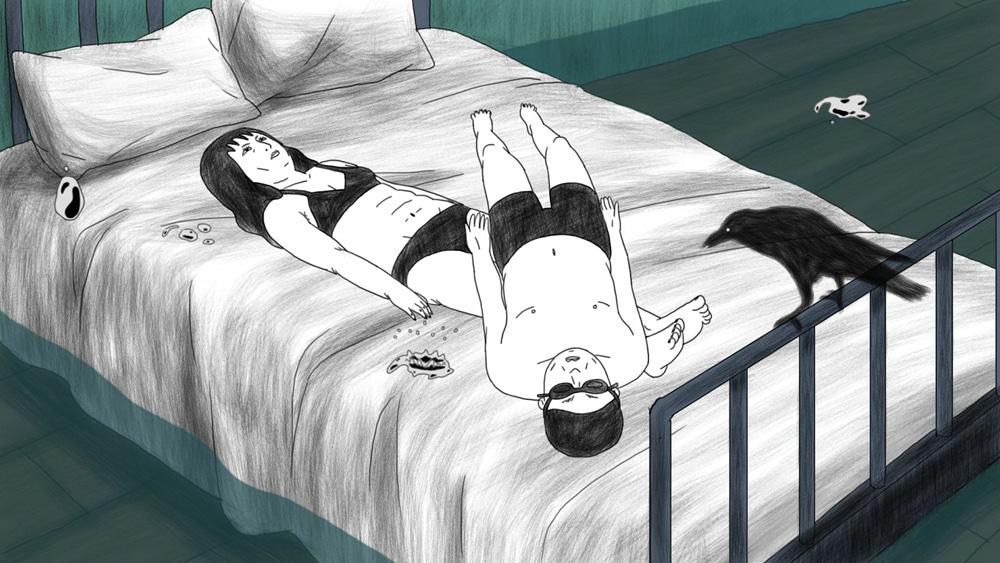 유령들 | GHOSTS
Jee-Youn Park, 2020, South Korea, 10 min

They are like ghosts in their apartment, floating through time, space and feelings. Diving into togetherness, embodiment and disembodiment. Dreamscapes and dreamlike characters blend into everyday activities of coexistence between boredom, attraction and dissolved boundaries.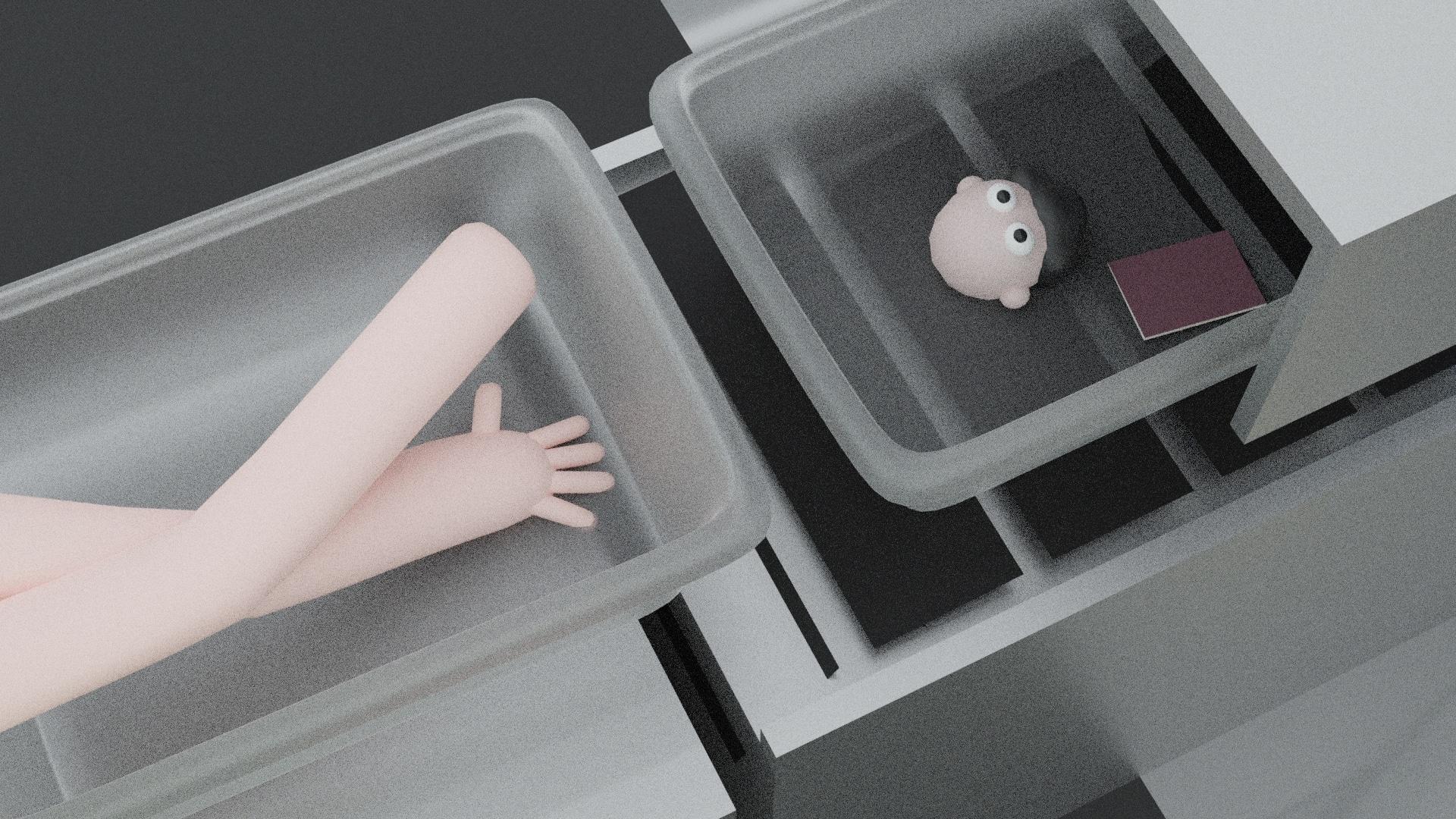 OBYŚ NIE MUSIAŁA TUTAJ WRÓCIĆ | WE HOPE YOU WON'T NEED TO COME BACK
Anastazja Naumenko, 2020, Poland, 9 min

To move, to migrate, to hope. Adjusting to new environments whilst dealing with diverse expectations: those you brought along from home, your very own ones as well as those others have of you. Spaces and bodies that are no longer in sync, shifting dimensions and objectives. Physical obstacles and distorted realities that you face in those worlds in-between.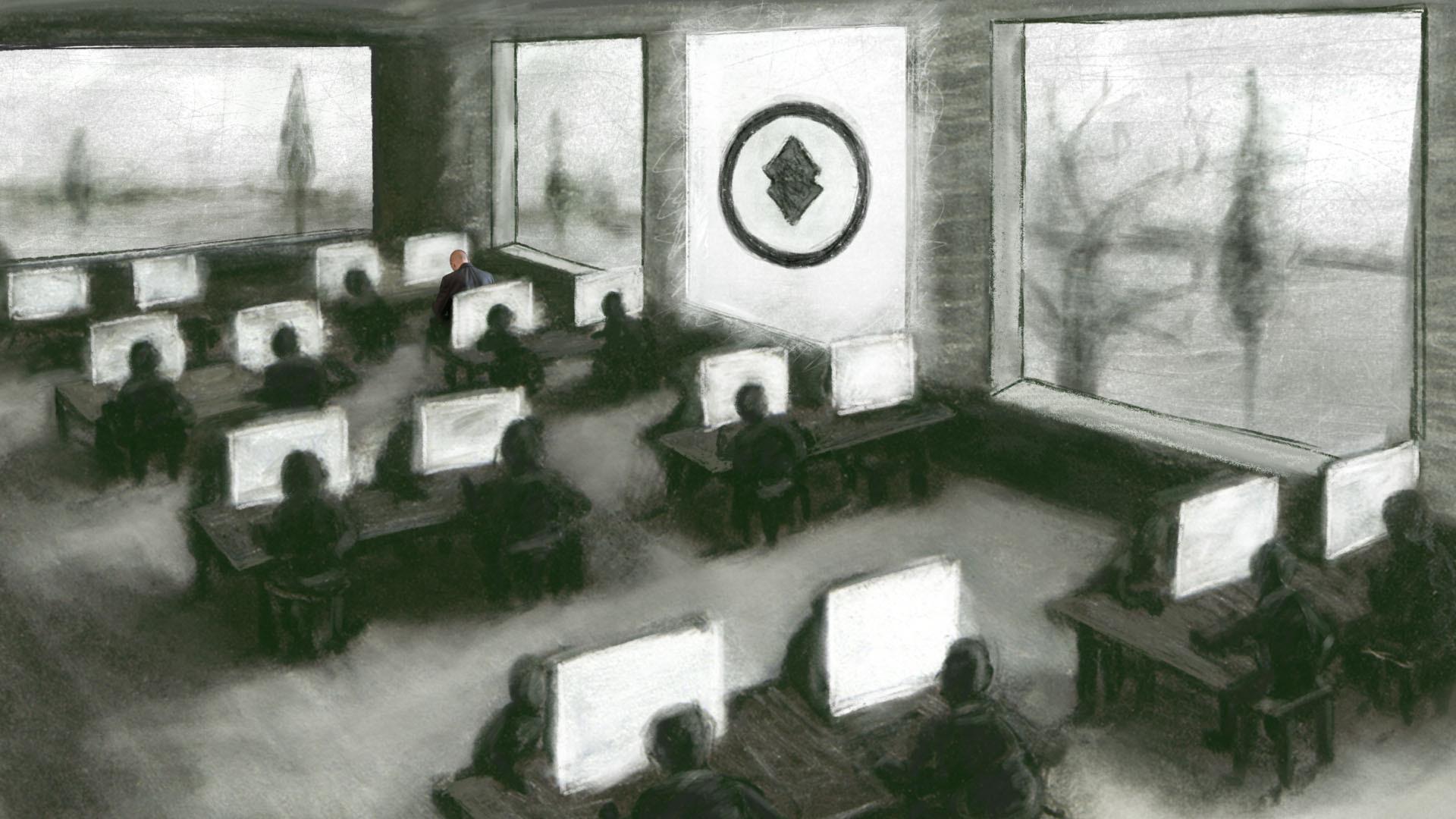 PANGÄA
Beate Hecher, Markus Keim, 2020, Austria, 13 min

An office worker caught between the demands of work and the desire for private retreat is overwhelmed by the constant changes in his environment and finally succumbs to the stress by disappearing altogether. What remains is a social structure without a human face in a deserted architecture … a city minus people in its poetic and cruel beauty.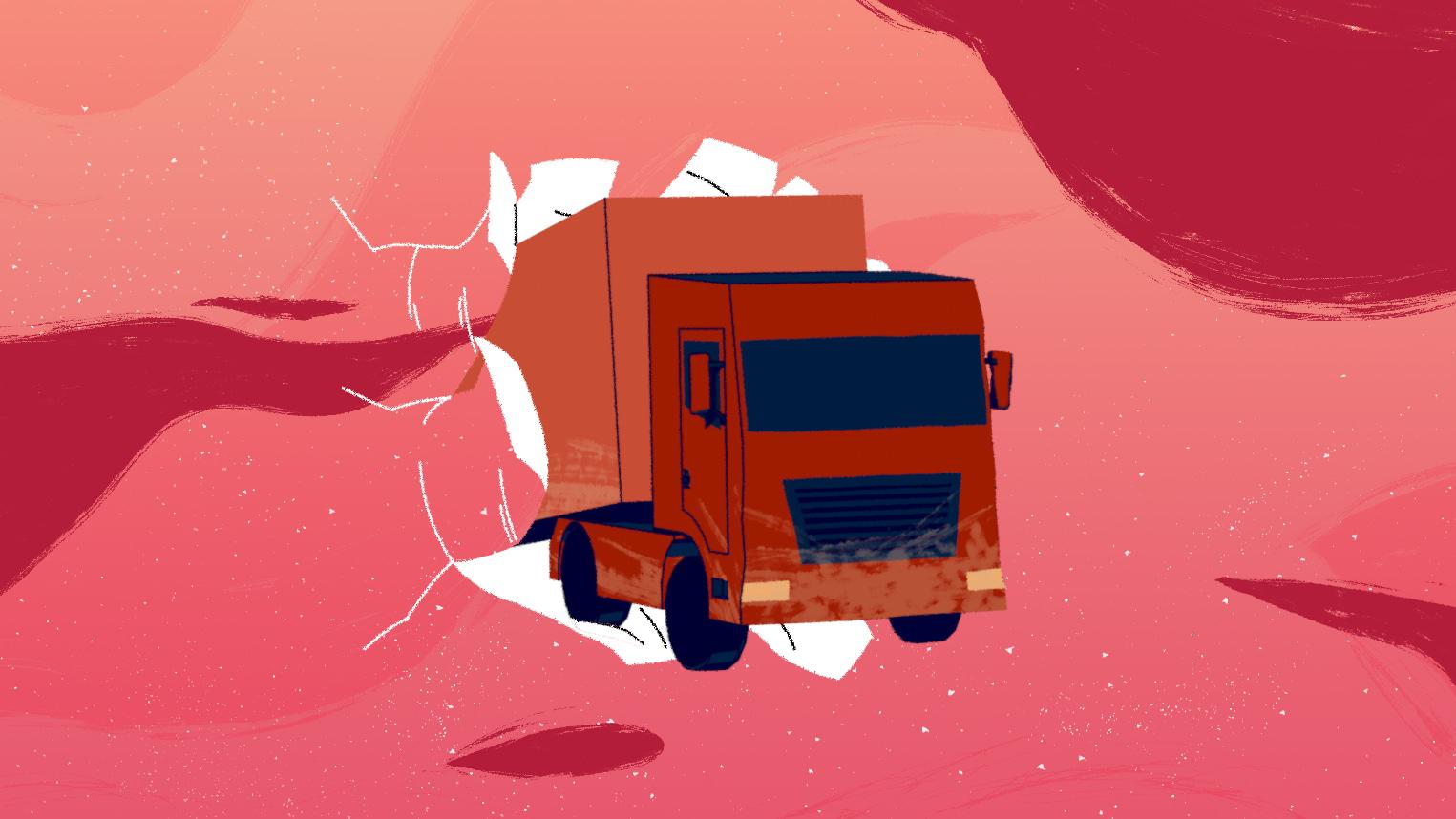 THE EDGE
Zaide Kutay, Géraldine Cammisar, 2020, Switzerland, 7 min

A lone truck driver drives his load, a ferris wheel, through a remote desert landscape. Trapped by his fears and habits, he hardly dares to step out of his sheltered driver's cabin. Paper cutting is his pastime on his journey through this no-man's-land and beyond the edge of his universe.

INTERNATIONAL COMPETITION 3
83 min + Q&A / Thu. 11.3., 19:00 / online available for 48 hours
An unbeatable princess, a fierce fighter and an island of wild beasts. Stories of exploration and challenge, of homes and displacement. Of growing up with fierce mothers and grandmothers, of close ties, sister*hoods and friendships, of nostalgia and reconsideration, of strength and resistance against brutal regimes and patriarchal rule.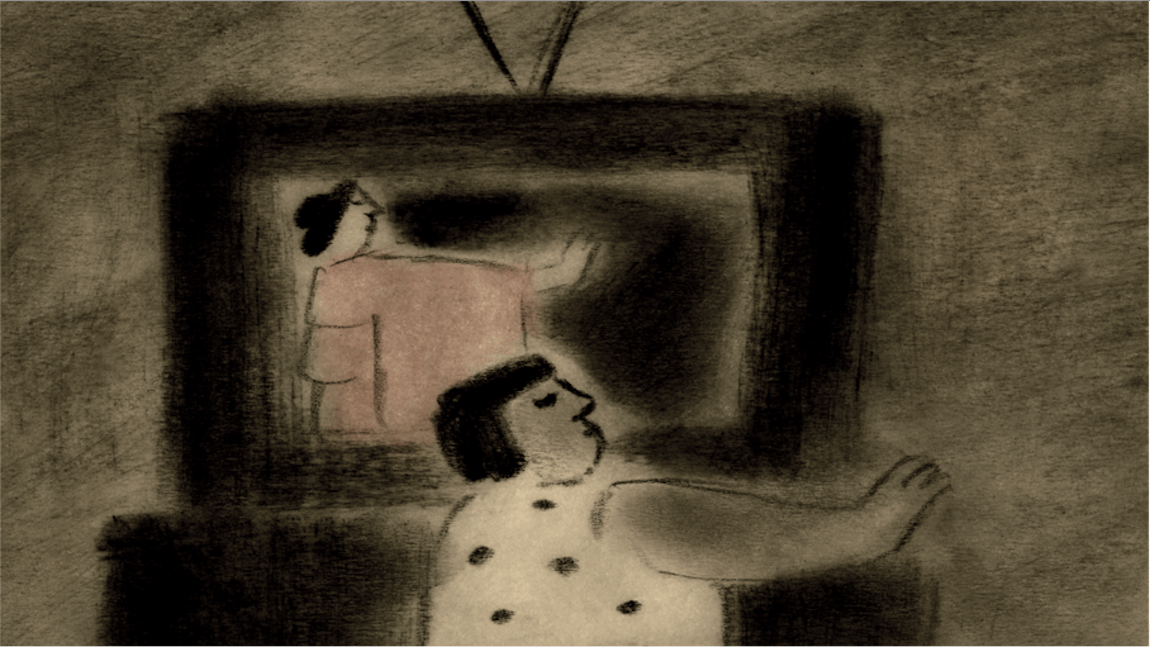 БА | BA
Svetlana Filippova, 2020, Russia, 15 min

Five-year-old Sasha often listens to "Madame Butterfly" on TV and the radio. The story of the opera becomes a clue to family dramas that she can't yet understand. Loved and protected by her fierce Ba, she learns and wonders. Fine lines and details of childhood spaces, theatrical family dynamics and intergenerational ties.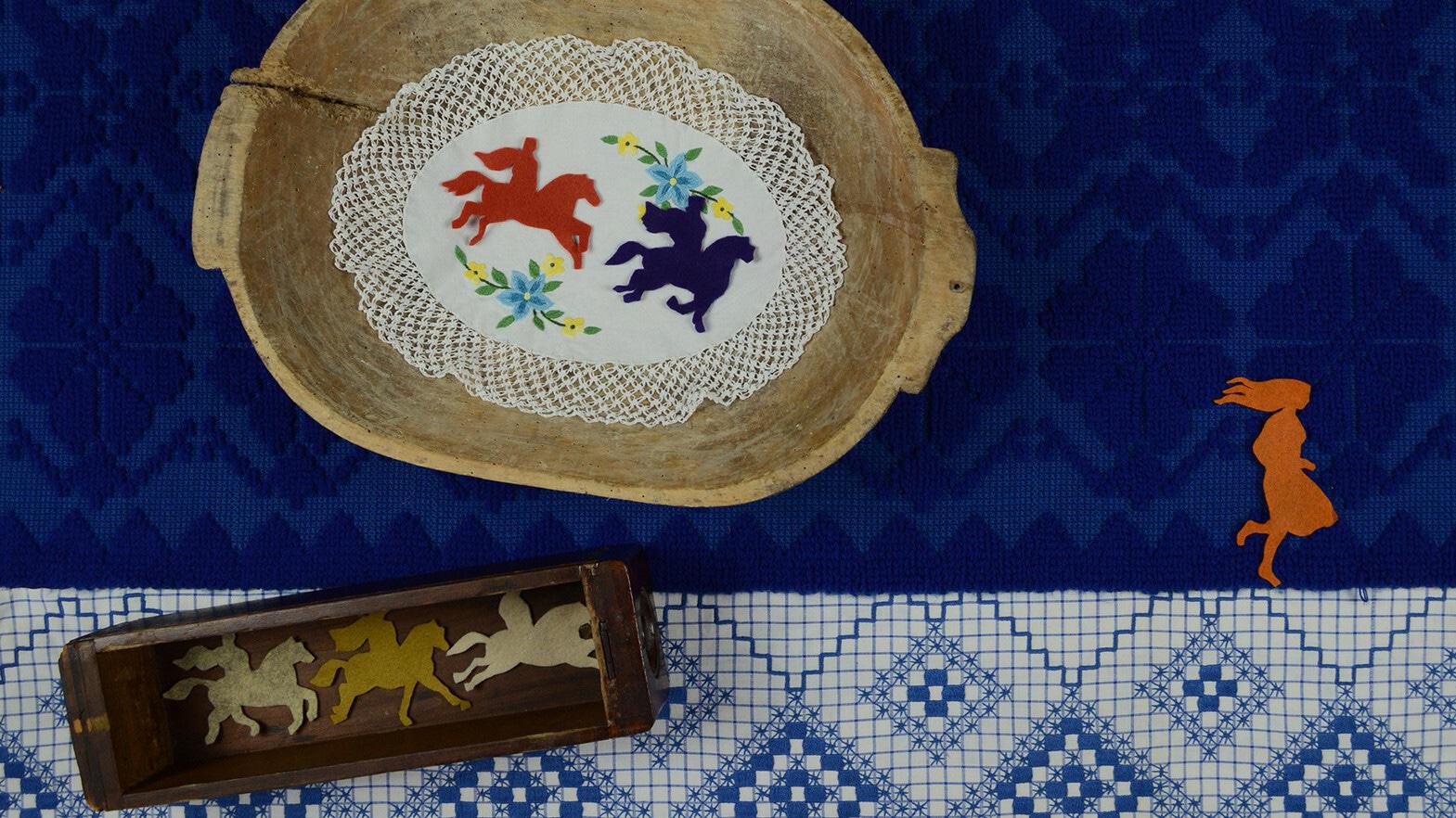 TRKIJA | ELUSIVENESS
Marija Vulić, 2020, Serbia, 7 min

A fairy-tale race through obstacles of thread, embroidered landscapes and sewn-together realities. No one ever beats the princess against her will.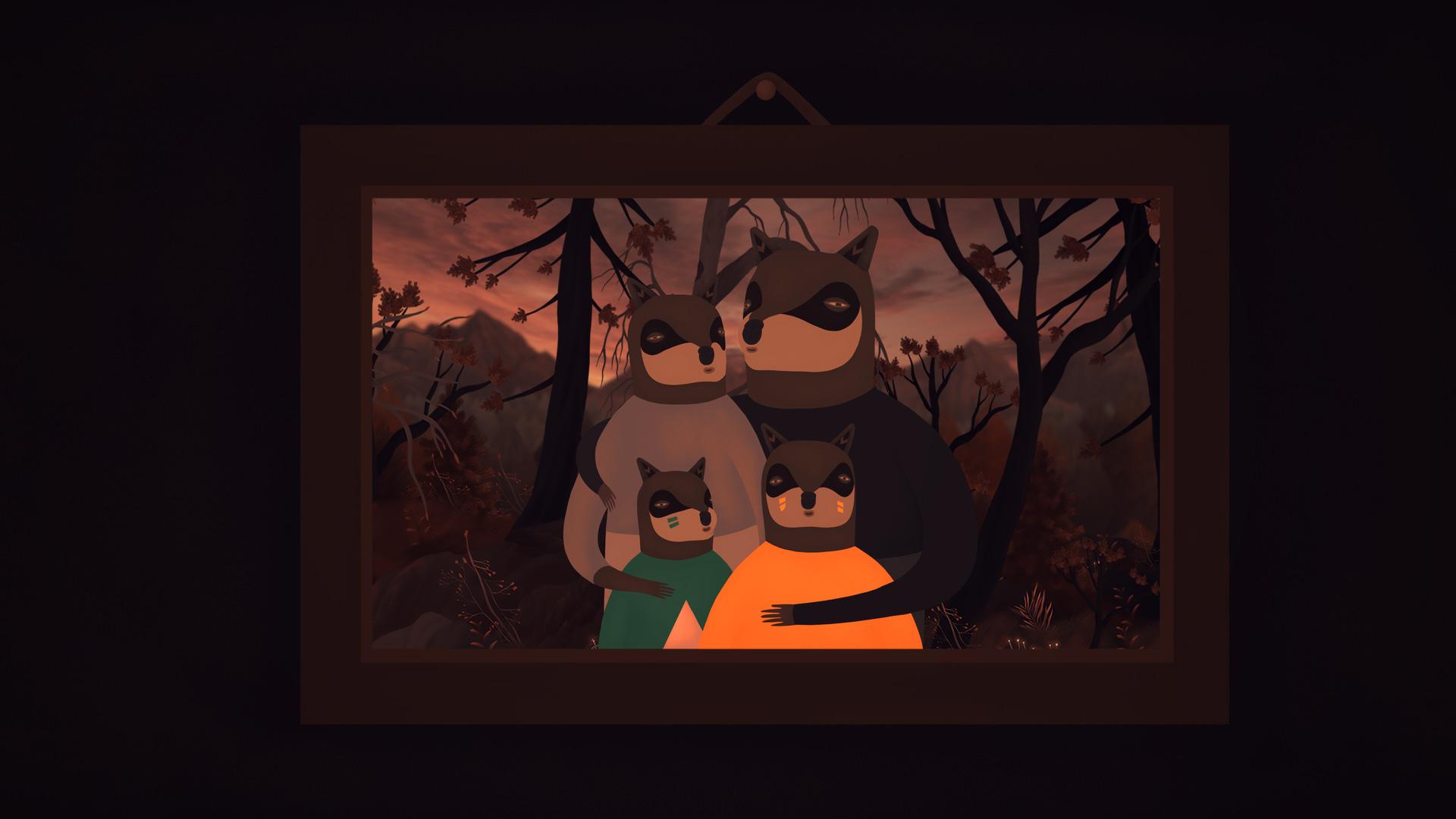 DIVOKÉ BYTOSTI | WILD BEASTS
Marta Prokopová, Michal Blasko, 2019, Slovakia, 15 min
Three stories set on a mysterious island. A father and son on a trip into the wild. Children on the eerie edge of cruelty and innocent play. The pursuit of synchronicity in dark waters. In a wondrous, dreamlike atmosphere of landscapes and soundscapes, the subtle qualities of interpersonal dynamics are examined through hypnotic images and suggestive sounds.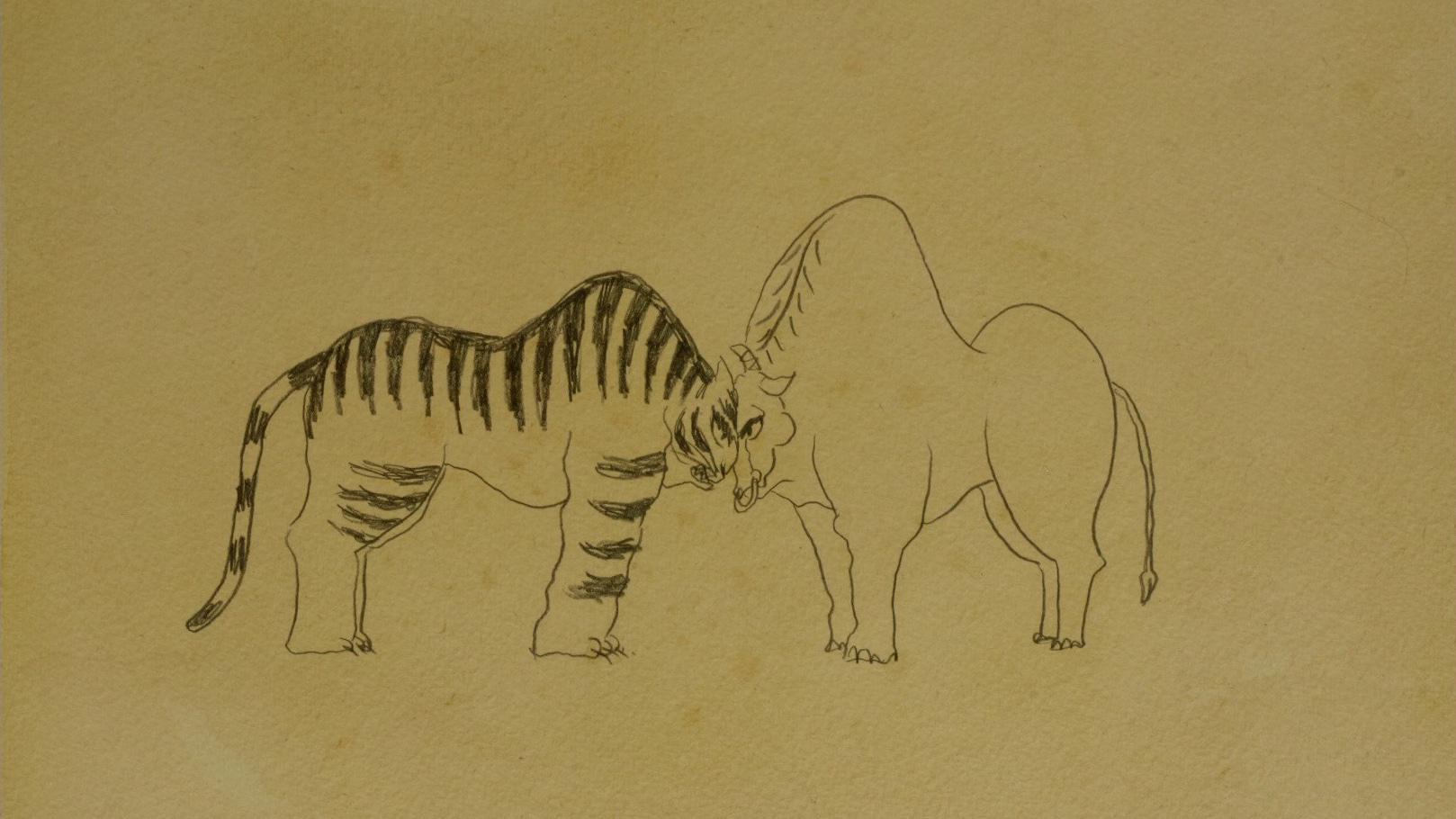 TIGER AND OX
Seunghee Kim, 2019, South Korea, 8 min

A conversation between mother and daughter, tiger and ox, reexamines shared experiences. What does it mean to be a single mother in a patriarchal society? What expectations regarding role, appearance and family constellation have the two of them been confronted with? Sometimes we only really see one another through the distance of time. Strong bonds and brave decisions.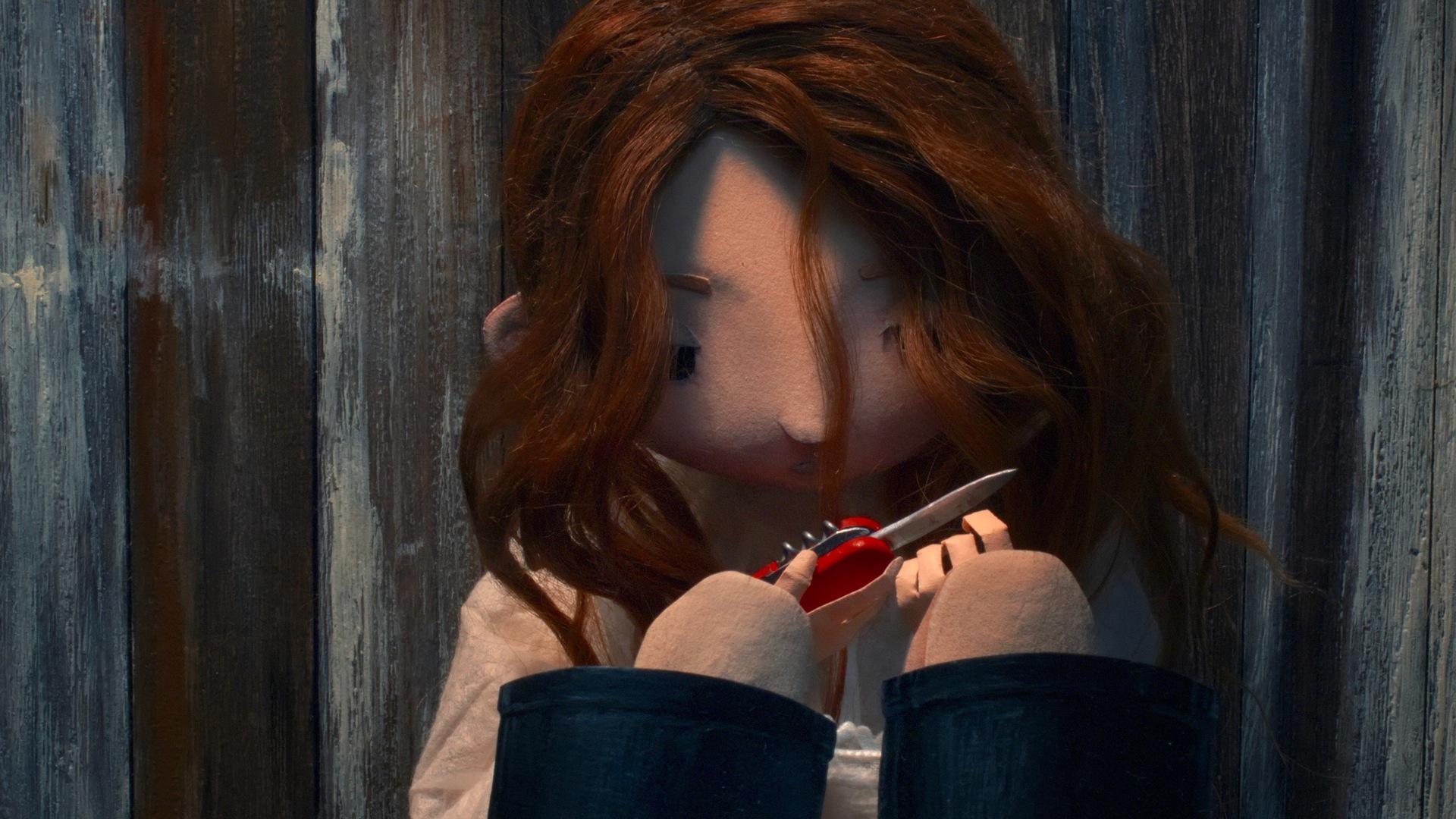 MOR VISSTE INGENTING | MOTHER DIDN'T KNOW
Anita Killi, 2020, Norway, 11 min

A poetic fable about a depressed girl caught in a seemingly inescapable space. Someone who wants to stay invisible cares and tries to help her.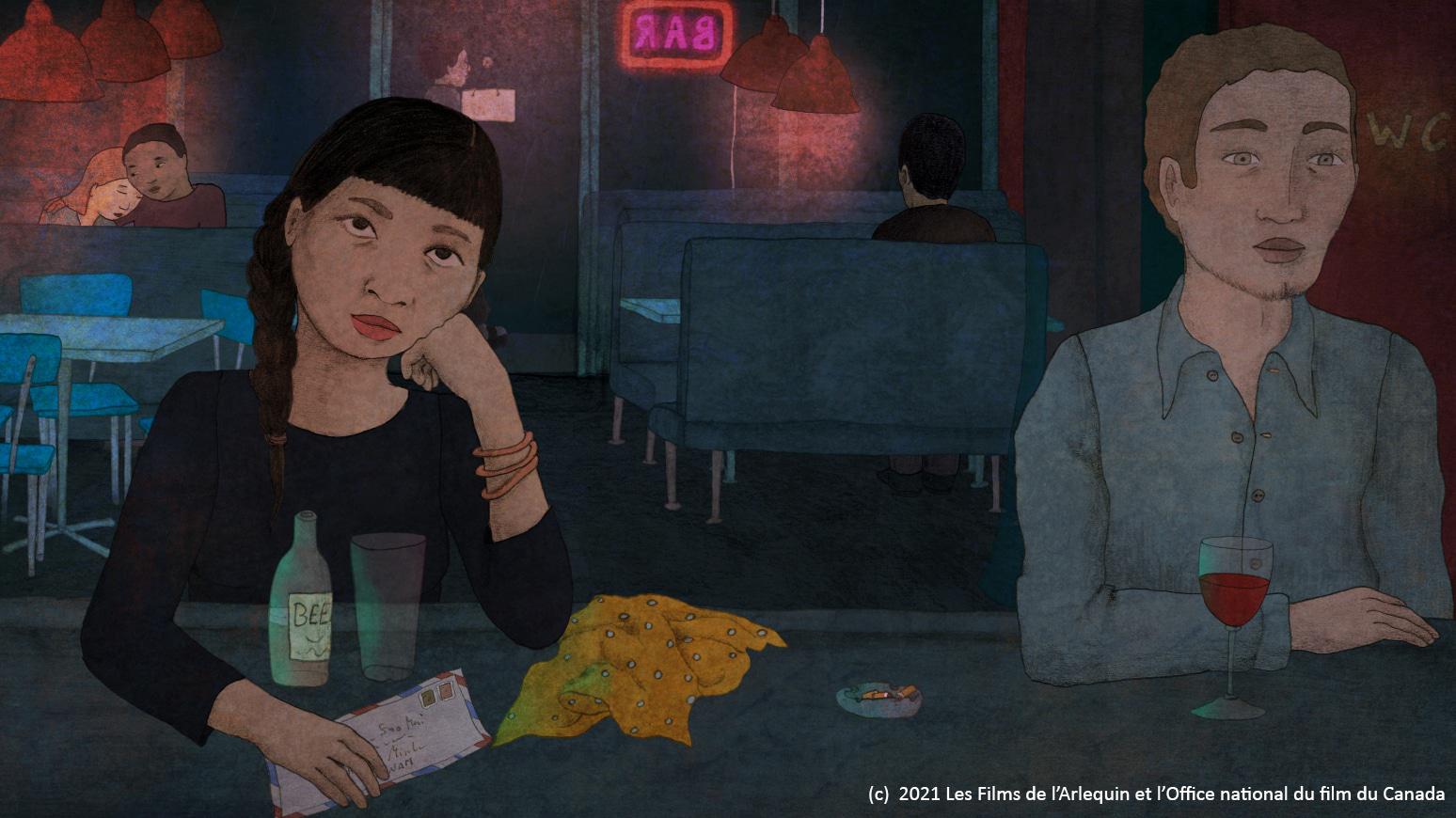 COMME UN FLEUVE | LIKE A RIVER
Sandra Desmazières, 2020, France, 15 min

Sisters Thao and Sao Maï are separated after the Vietnam war. While one of them flees by boat to an island in Malaysia, the other one stays in Vietnam with her parents. For fifteen years, they keep in touch through letters, writing to each other about life, loneliness and the painful challenge of exile.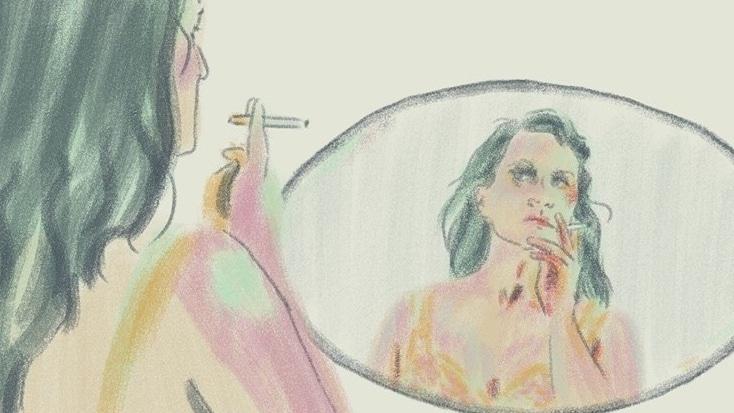 ALL HER DYING LOVERS
Anna Benner, Eluned Zoë Aiano, 2020, Germany/Czechia, 5 min

A nurse, a Nazi and a fish: this is the incredible tale of a young Czech woman who, in the face of Nazi occupation, trumps the invaders with her unique form of resistance. Her story is given an animated retelling that explores the collision of history, truth and myth-making.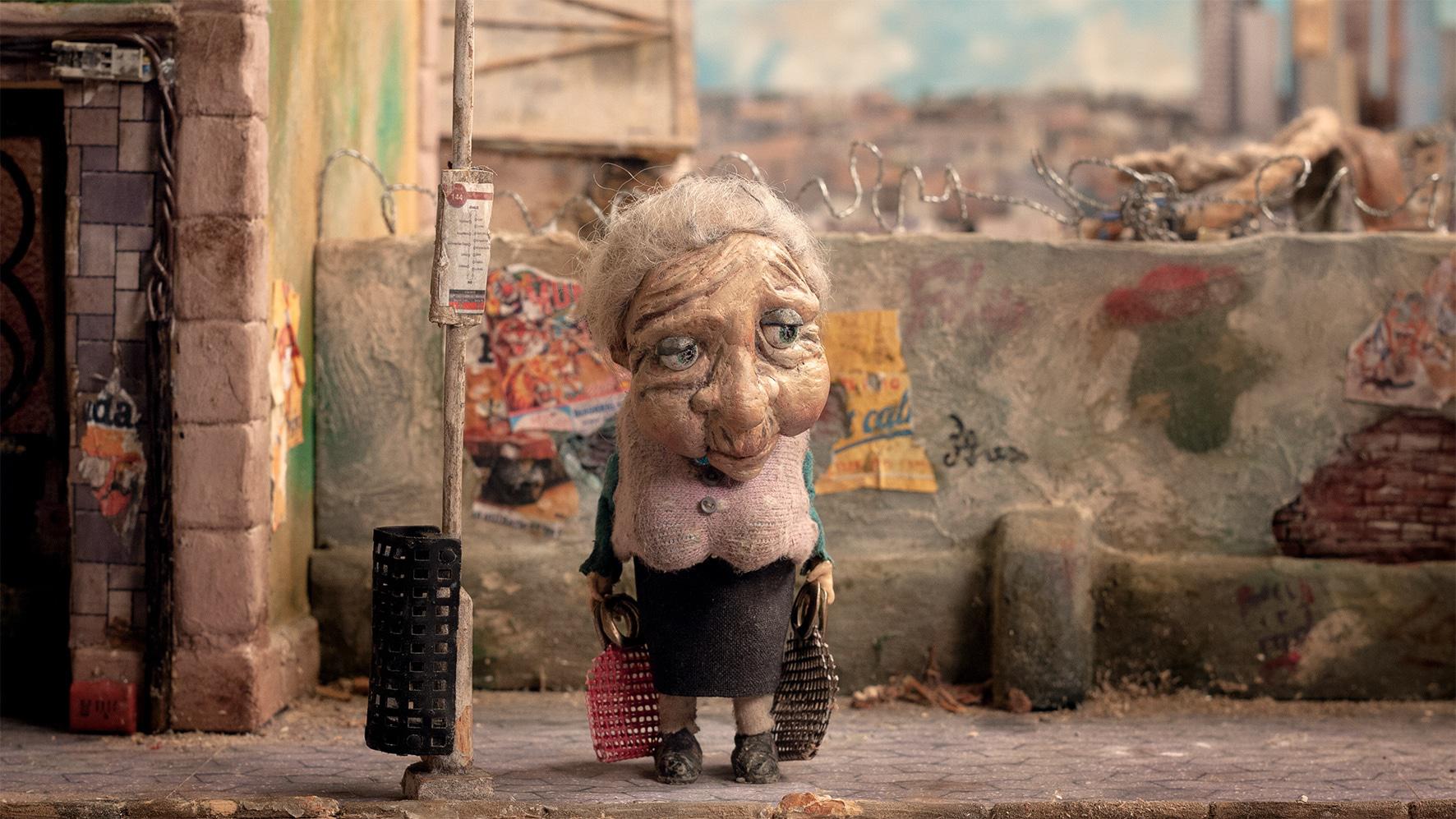 CANDELA
Anna Solanas, Marc Riba, 2020, Spain, 11 min

Mrs. Candela lives in a dying suburb of a big city. Burdened by the complications of age, loneliness and the inaccessibility of past spaces and infrastructures, her main connection to the outside world is the bus driver.

INTERNATIONAL COMPETITION 4 
(Available in Austria only)
82 min + Q&A / Thu. 11.3., 21:00 / online available for 48 hours
A mosaic of stories and realities. A storm of Fragments. Embodied feelings, transformative situations. An approximation to growing (up), to living and surviving in a beautiful, painful and wondrous world.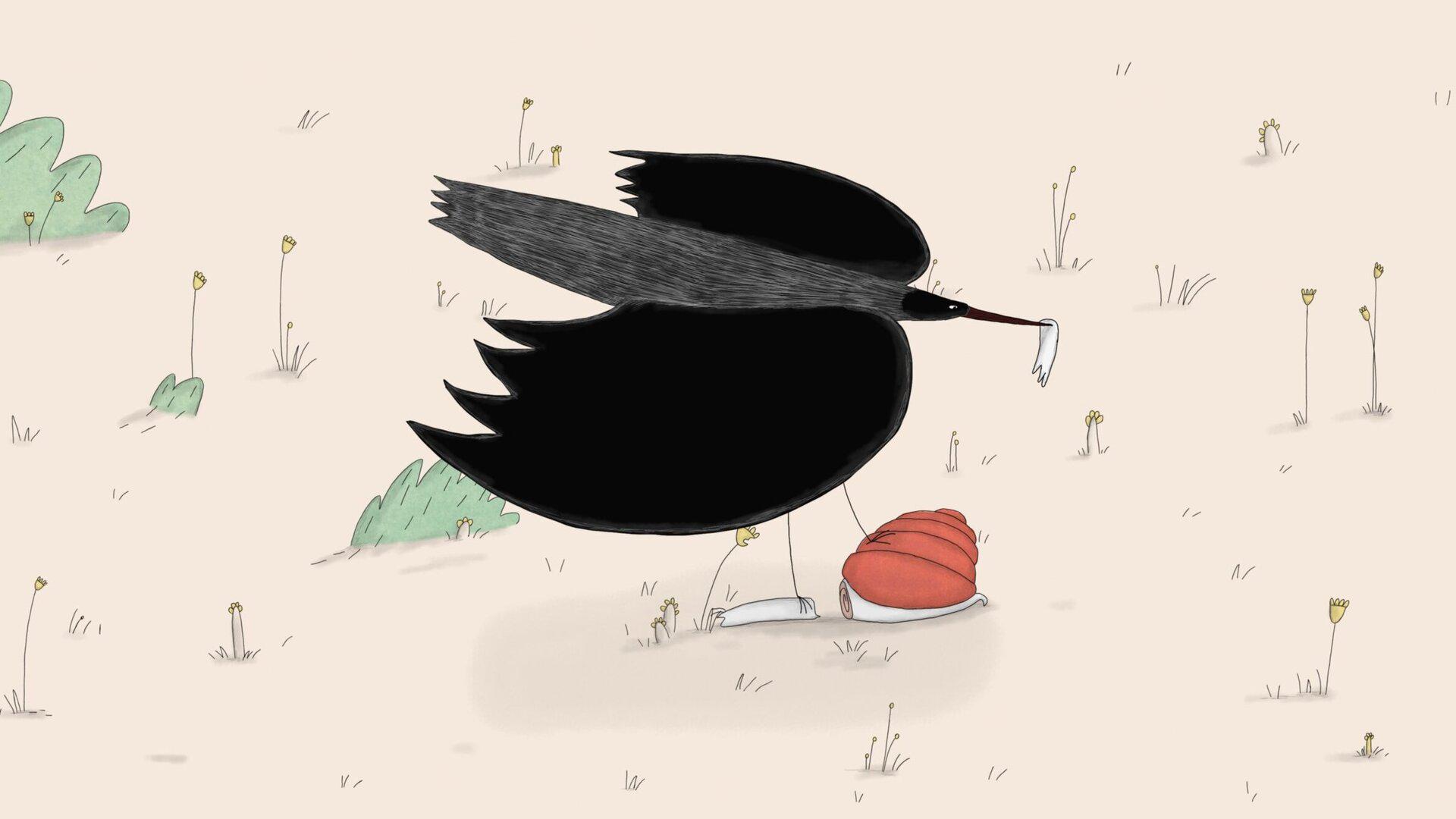 CARROUSEL
Jasmine Elsen, 2020, Belgium, 10 min

A surreal microcosm: Roos lives in a park together with her snails which she tries to protect from hungry birds. The arrival of a newly-in-love couple feels like a threat. Roos withdraws into herself and aggressively defends 'her' space as the newcomers occupy the park in their manic, loving way. A film about coexistence and conflict lines in shared spaces and the thin lines between play and brutality.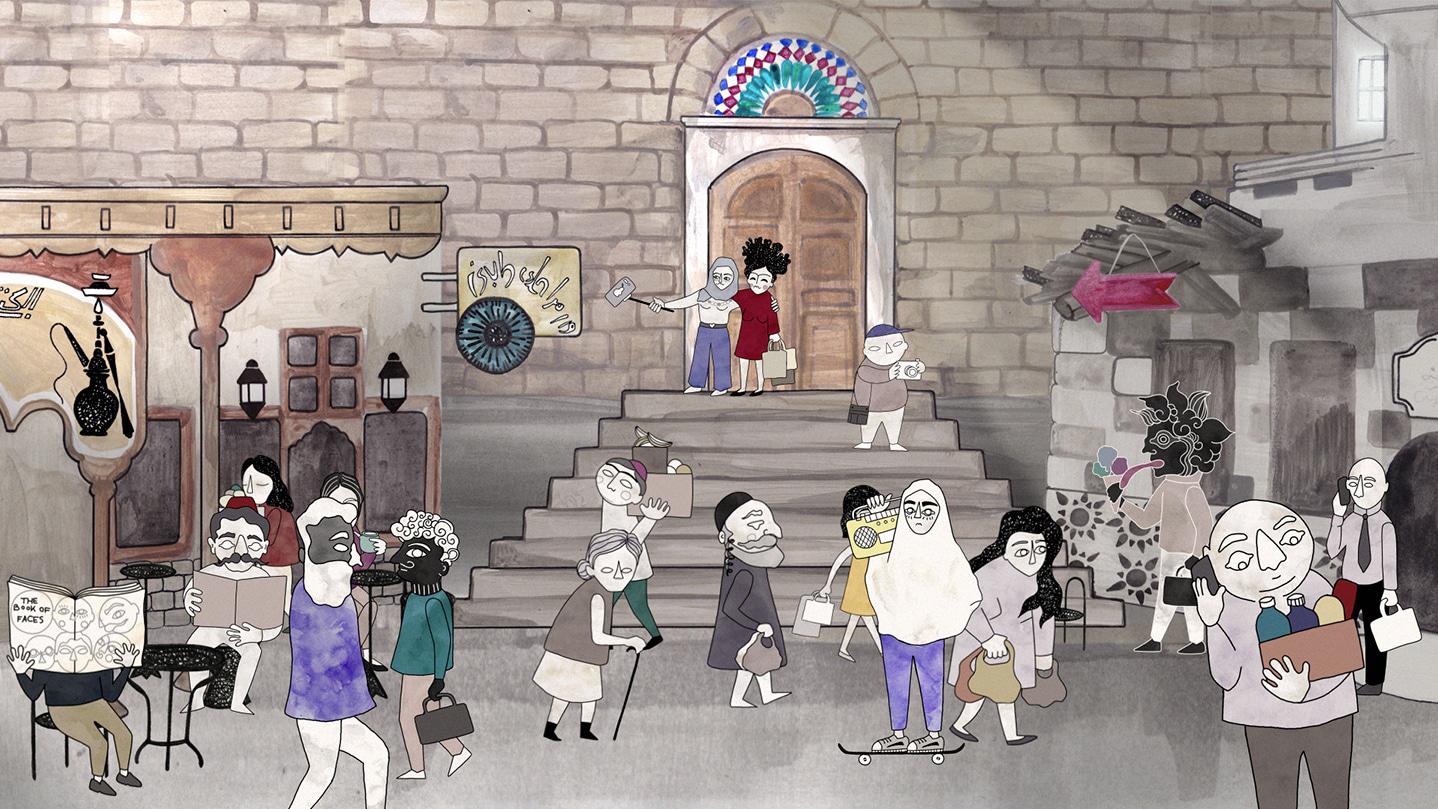 MOSAIC
Imge Özbilge, Sine Özbilge, 2021, Belgium, 15 min

A dynamic mosaic of realities in the oldest city of the Middle East. Amidst the vibrant space: a student, a musician and a girl. When vicious noises bring war and wondrous beings upon their city, a mysterious sunfish appears to save them.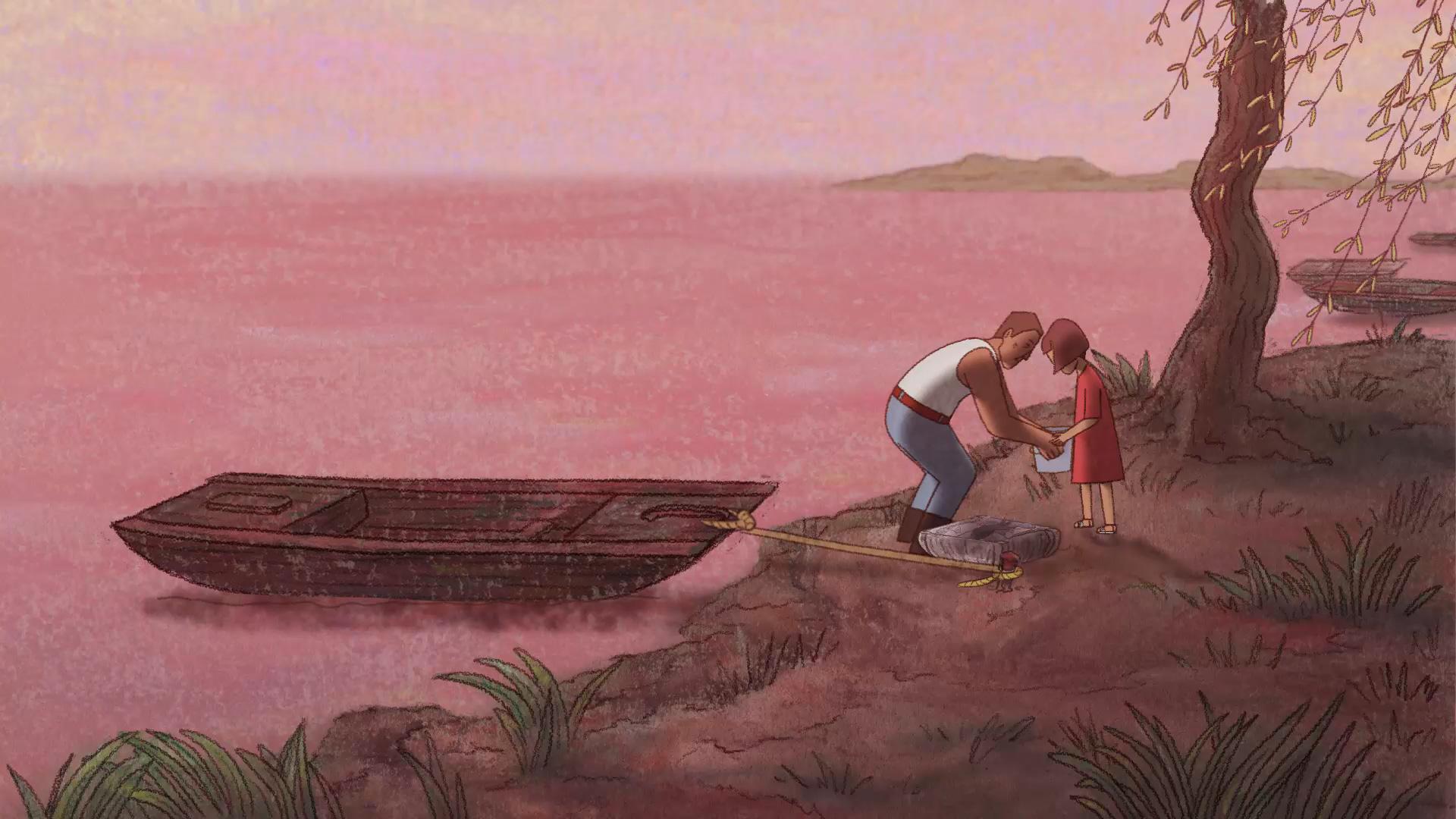 DANS LA RIVIÈRE | STEP INTO THE RIVER
Weijia Ma, 2020, France, 14 min

Lu and Wei are two young girls living in a village nestled on the banks of a river, where the one-child policy has led some families to drown baby girls. They both have a special relationship with this river that appears to be a cradle of tragic stories.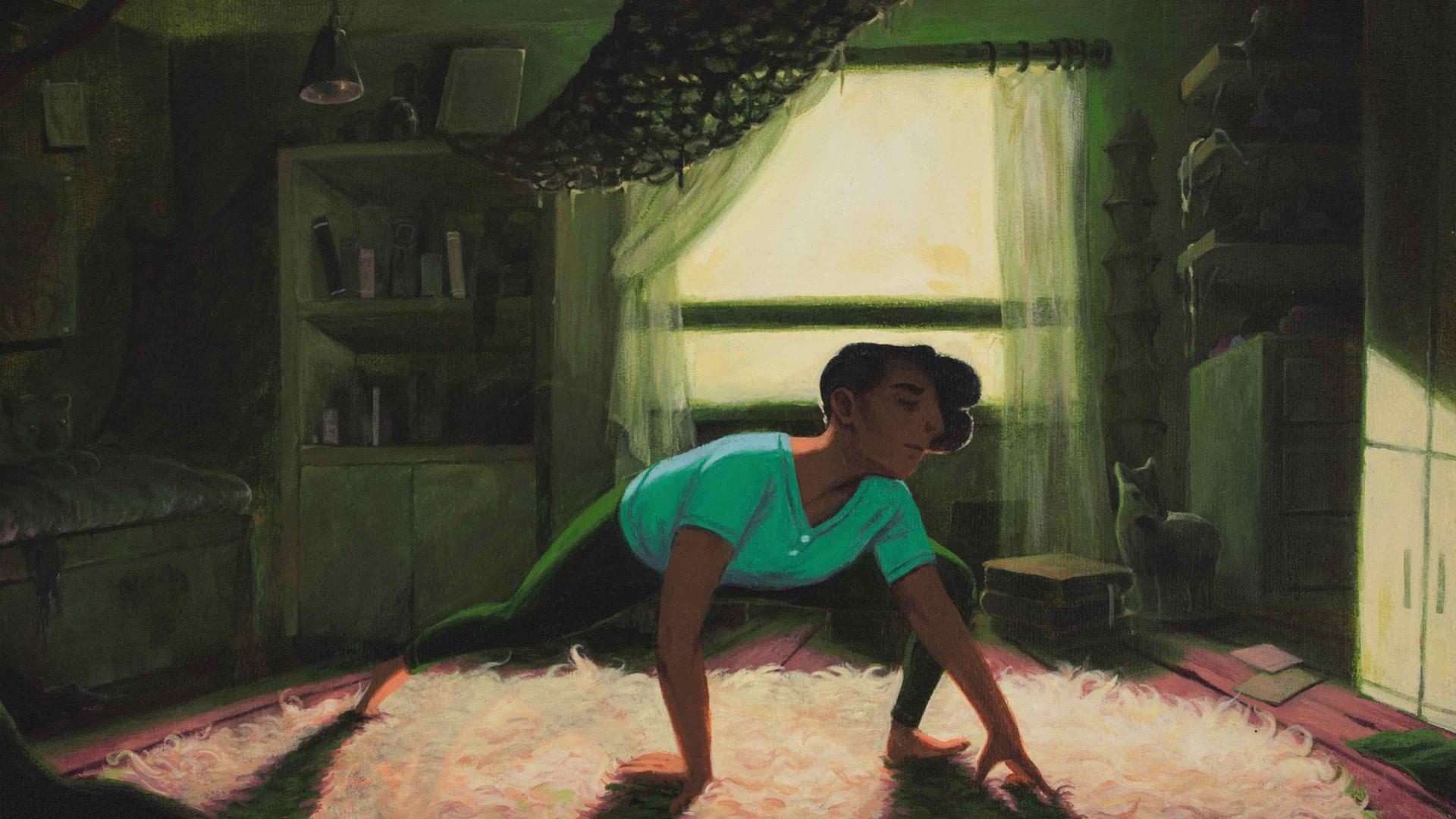 PILAR
Yngwie Boley, Diana van Houten, Janis Joy Epping, 2020, Netherlands, 10 min

Pilar is living in an empty, post-apocalyptic environment. Confronted with a dangerous intruder, she discovers her wild inner forces – inner states merge with outer appearances, transforming her into a fierce and vigorous being.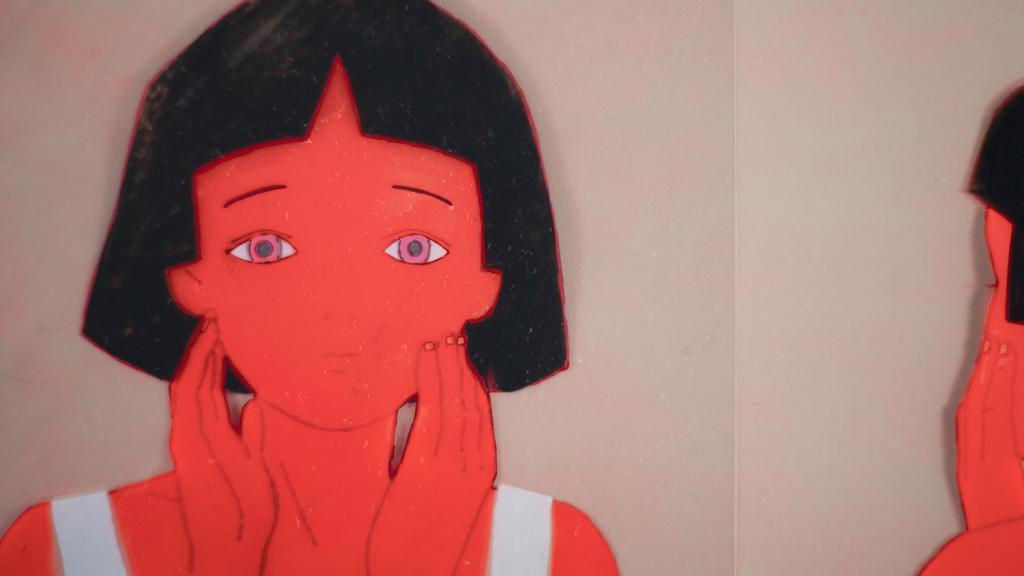 JE ME GRATTE | SELF SCRATCH
Chenghua Yang, 2020, France, 9 min

Trying to keep together all the little beings that are fragments of yourself. Overwhelming states of shapeshifting through contradictory perceptions of the inner and the outer self. Feeling, not feeling, falling apart and finally reassembling and reconciling all the little beings into one loving self again.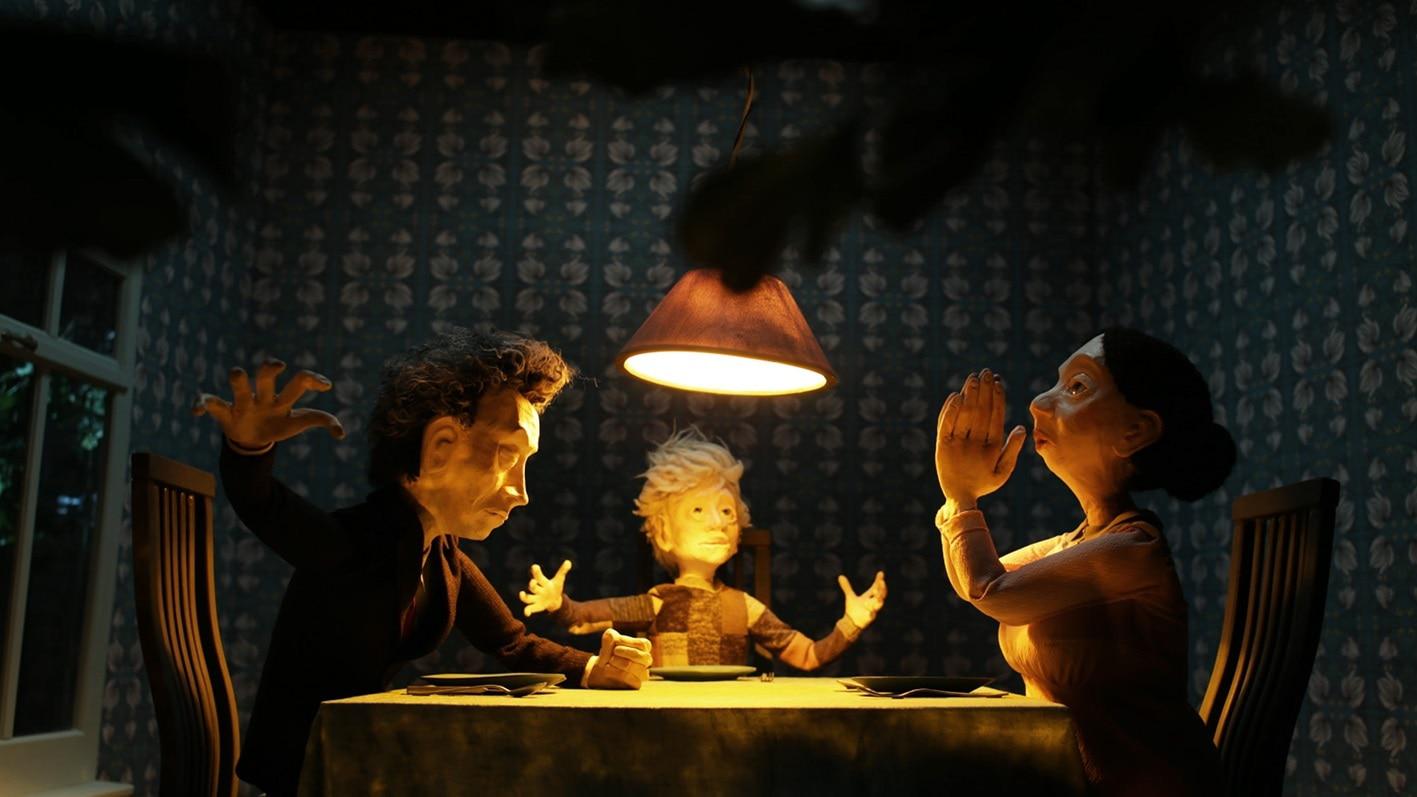 WŁASNE ŚMIECI | YOUR OWN BULLSHIT 
Daria Kopiec, 2020, Poland, 6 min

There's nothing better than a family dinner. Even though it resembles a looped script that repeats itself infinitely. And with the food, you have to swallow the words of your loved ones. Sometimes bitter. Sometimes so repetitive that you want to vomit. Recited in song for many long years.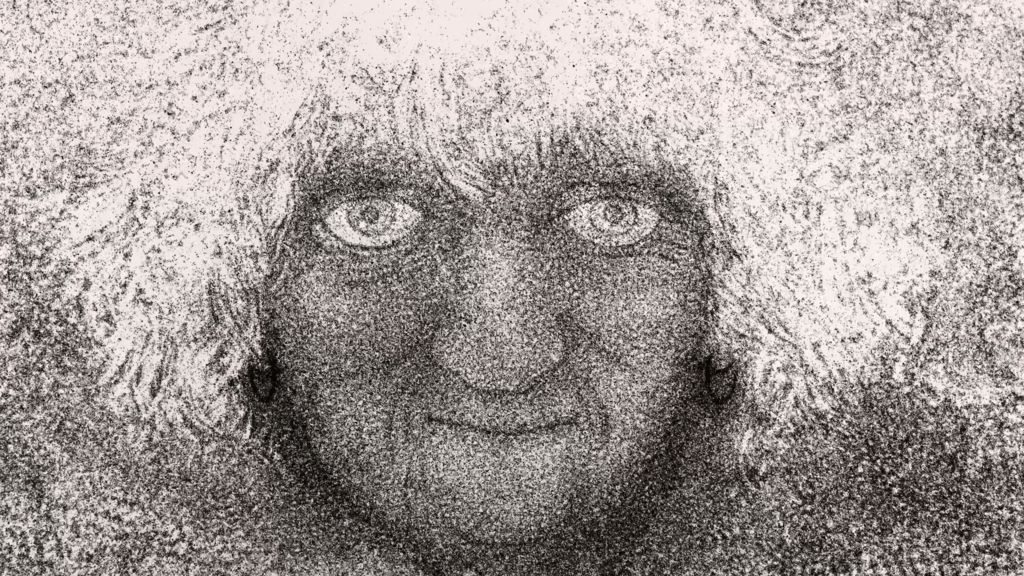 CHLOÉ VAN HERZEELE
Anne-Sophie Girault, Clémence Bouchereau, 2018, France, 16 min

Chloé organizes analogue film screenings in a subterranean space. A workspace, a space for projection, as well as an extensive archive for her remarkable collection of silver film. She shares her love and fascination for film material and its body, texture, deterioration, aging and time. Through her narration and practice we dive into an alternative cinematic underground universe.