The presentor has activated the presentor mode. Would you like to follow?
Follow presentor
You are following the presentor.
Stop following presentor
HAPPY BIRTHDAY 1: TWENTY YEARS OF TRICKS

72 minutes / Fri. 12.3., 21:00 / online available for 48 hours
BY AMANDA BARBOUR (Guest Curator)
Tricky Women/Tricky Realities turns 20 this year, we're no longer teenagers! To celebrate, we're presenting 50 years of film history. As still images are propelled into motion, we see the technical and aesthetic evolution of feminist discourse in animation. The program explores the images we create of ourselves and those imposed upon us. From nudity to vulnerability, those who give life and take lives, come and see how women have mobilised the medium to articulate their tricky realities.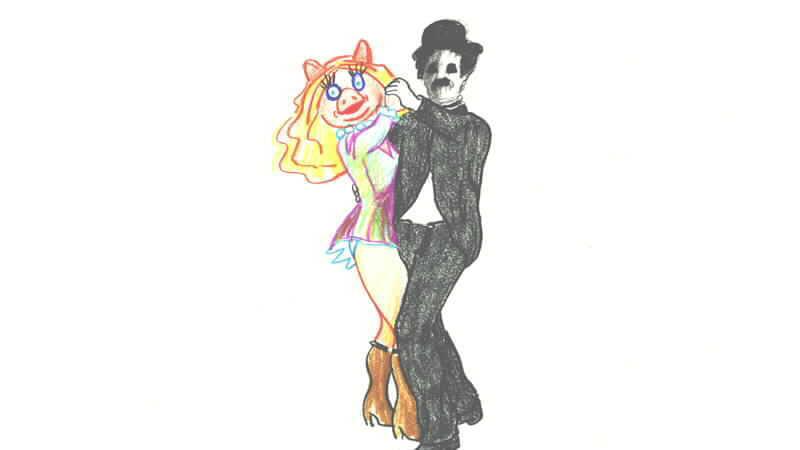 PAS À DEUX
Monique Renault, Gerrit van Dijk, 1988, Netherlands, 5 min

Join the Pope, Liza Minelli, Joan of Arc and many more besides as they dance through the evolving beats of time. Partners waltz and wander away from each other, united only by the music that keeps everything in motion.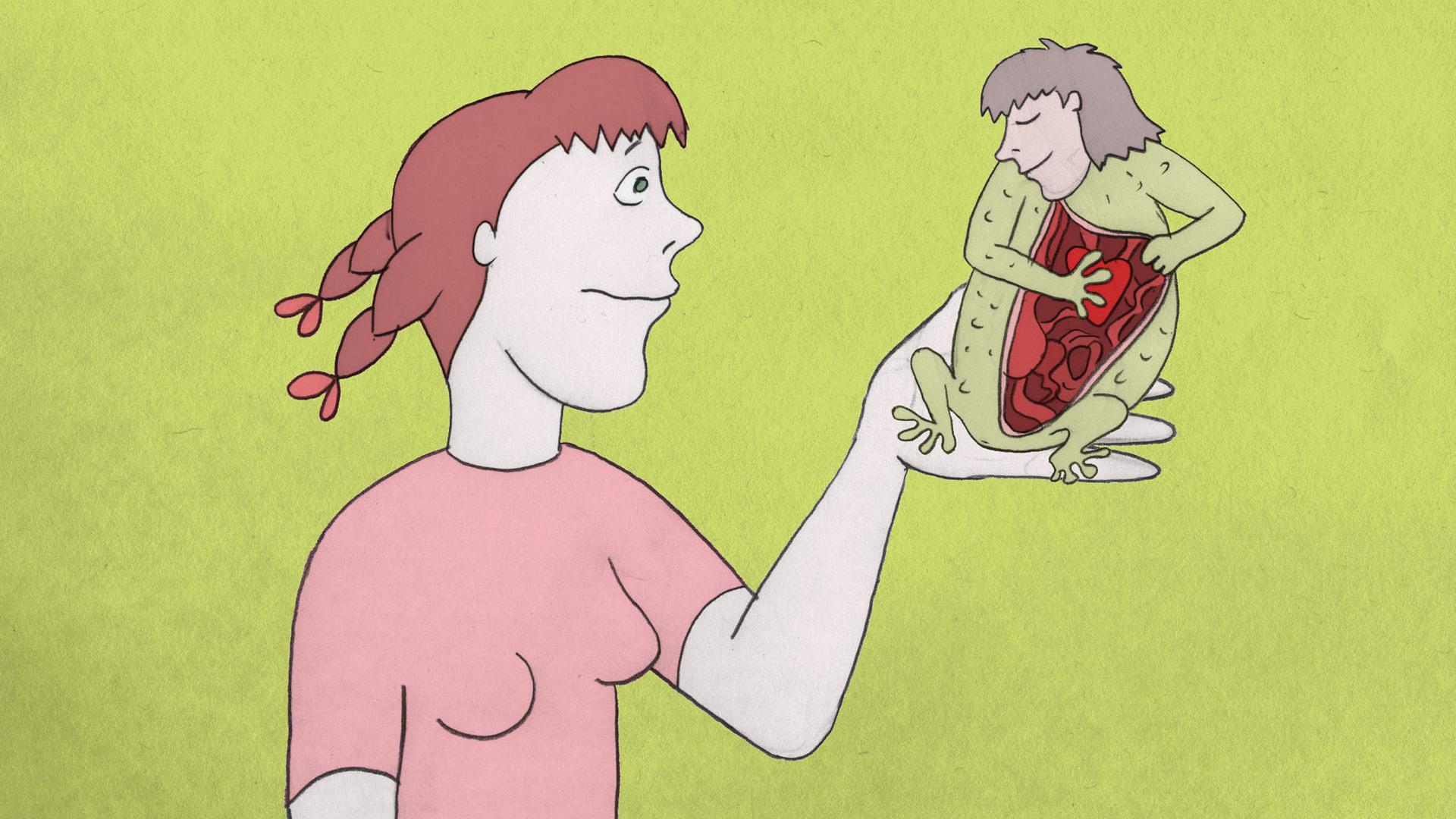 TEAT BEAT OF SEX: EPISODES 7 "RESPECT", 9 "GRAVEYARD" AND 11 "PUZZLE"

Signe Baumane, 2008, USA, 6 min

Three explicitly educational shorts about sex, respect and graveyards. A woman reveals her most secret thoughts on the most intimate matters.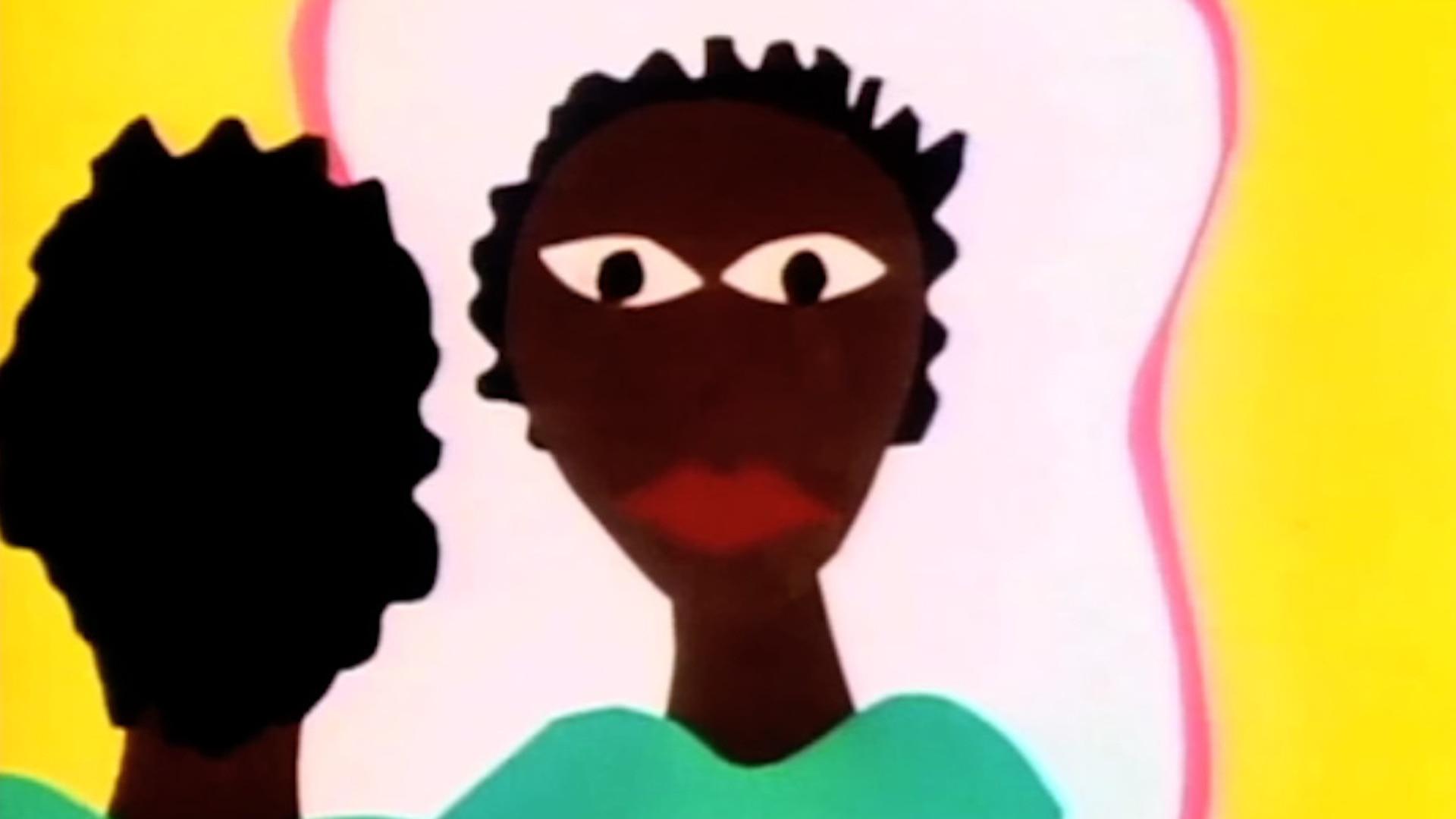 HAIR PIECE: A FILM FOR NAPPYHEADED PEOPLE
Ayoka Chenzira, 1984, USA, 10 min

An animated satire on the question of self-image for African American women living in a society where beautiful hair is viewed as hair that blows in the wind and lets you be free.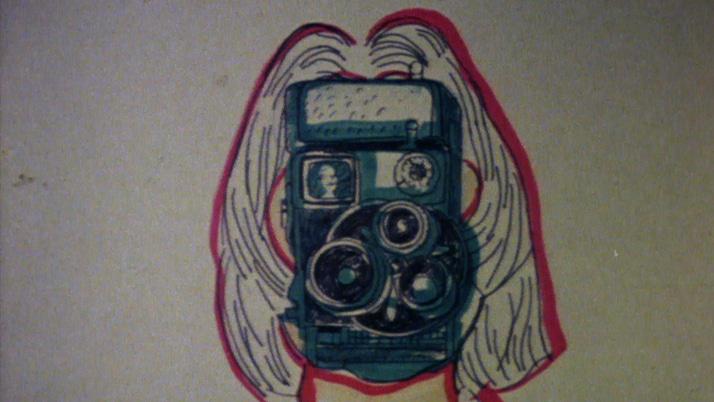 SELF PORTRAIT
Maria Lassnig, 1971, Austria, 4 min

Austrian artist Maria Lassnig was predominantly known for her psychologically expressive self-portraits which translated her concept of body awareness painting onto canvas throughout her career. In the 1970s, she started working with animation which further developed this visceral visual language.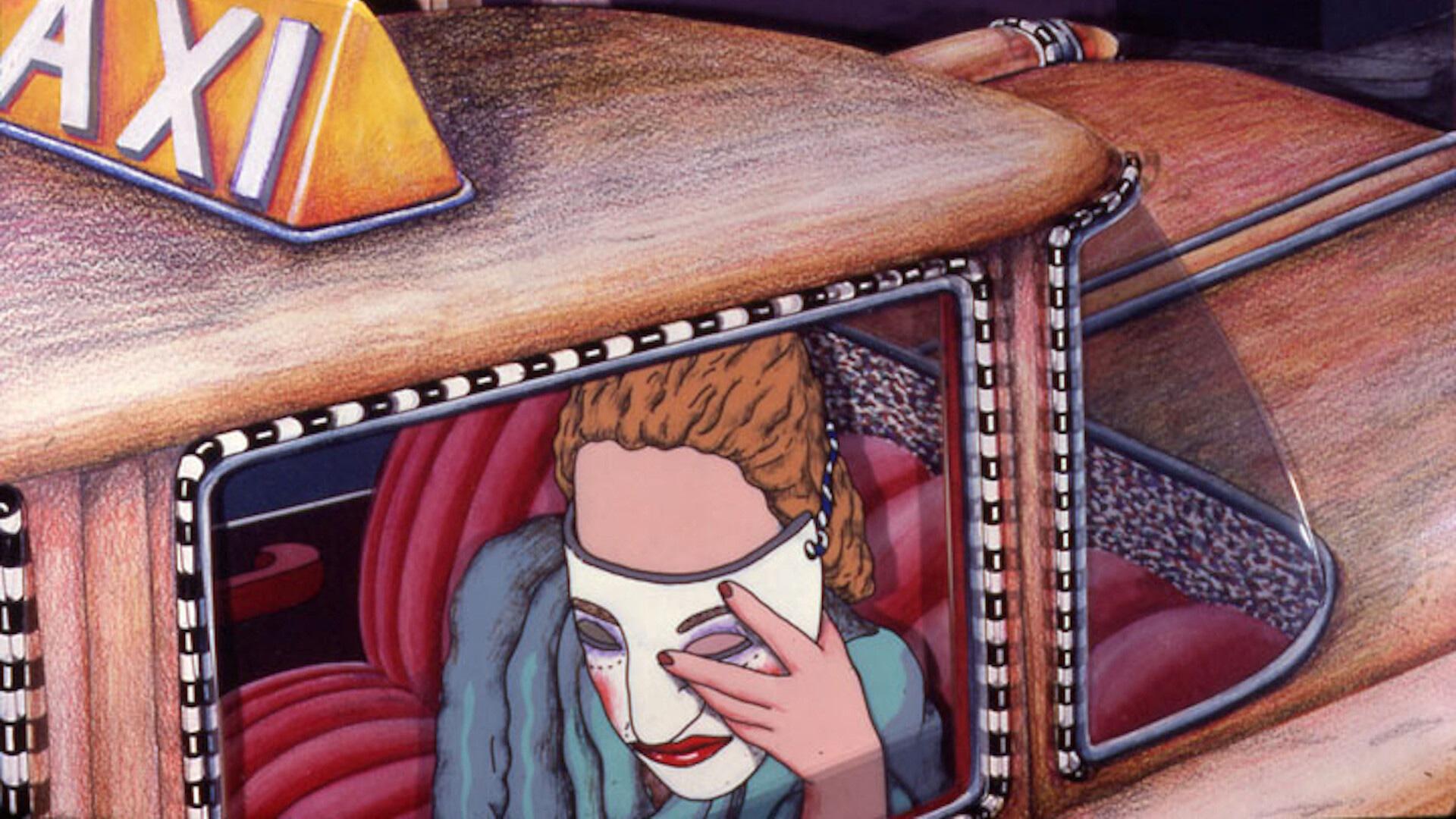 ASPARAGUS
Suzan Pitt, 1979, USA, 18 min

Beginning with defecation and ending in fellatio, Suzan Pitt's "Asparagus" was featured on the midnight movie circuit for two years alongside David Lynch's "Eraserhead" (1977). A faceless woman wanders through the valley of the uncanny. She gets lost, and is found, as the film unfolds like a daydream.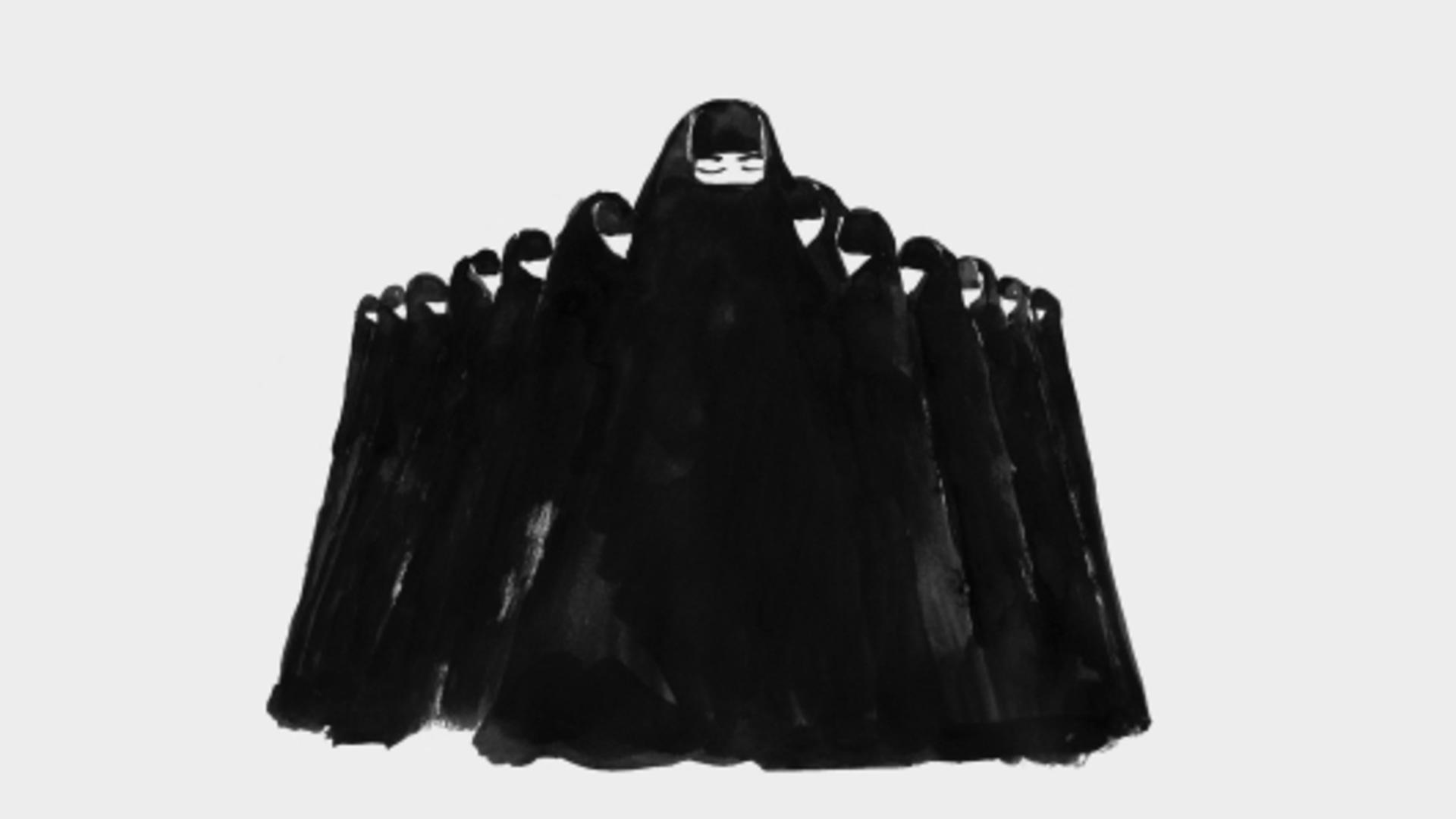 ROBES OF WAR
Michèle Cournoyer, 2008, Canada, 5 min

A lyrical exploration of the impact of war on women, their bodies and their families. Bringing a feminist sensibility to a contemporary issue, it looks at what happens when war insinuates itself inside the very being of a woman – she who once gave life will give death.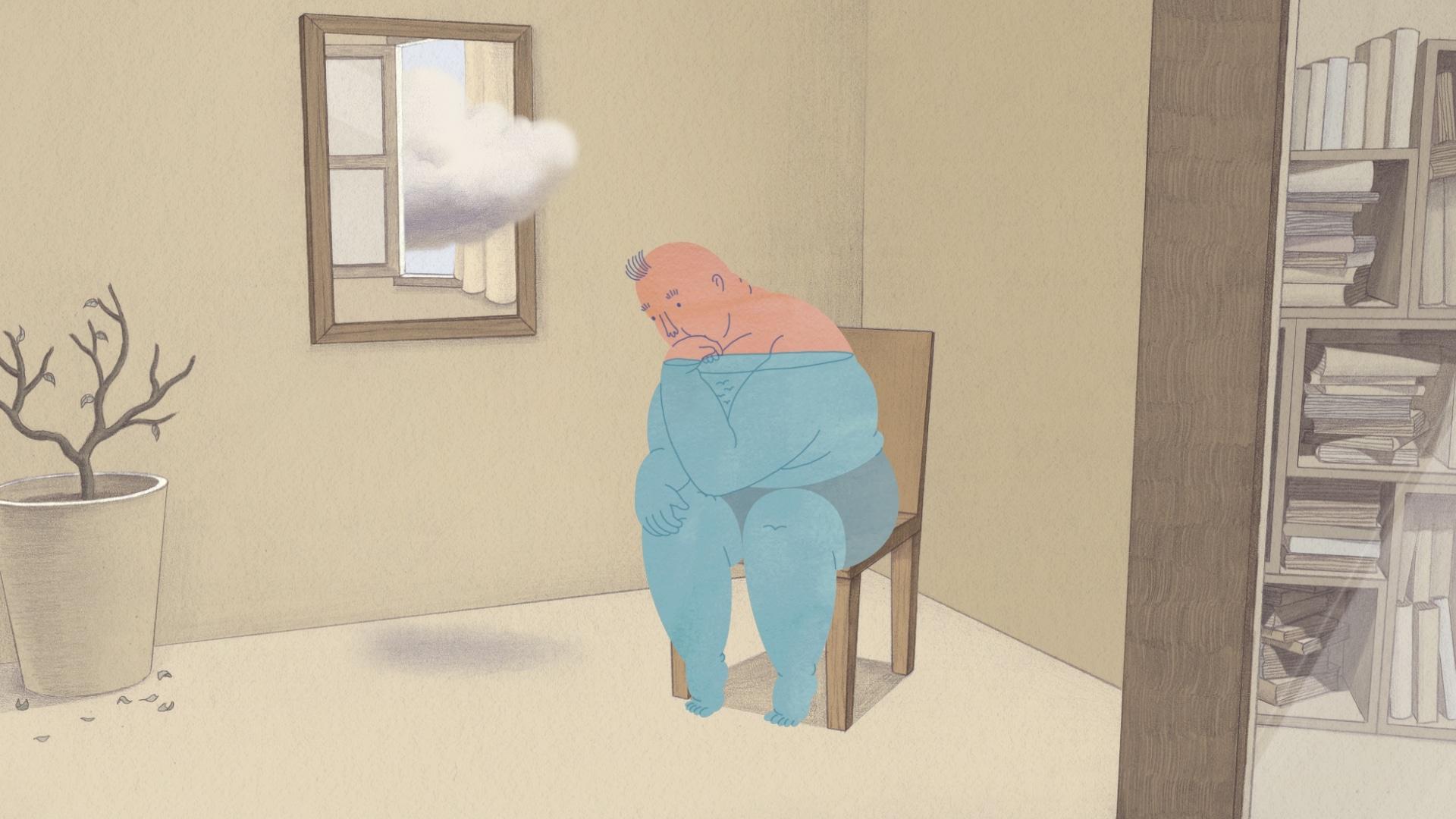 MAN ON THE CHAIR
Dahee Jeong, 2014, South Korea, 7 min

The man on the chair is tormented and constantly doubts his own existence: Is it merely a picture that I created or could I also be an image crafted by others?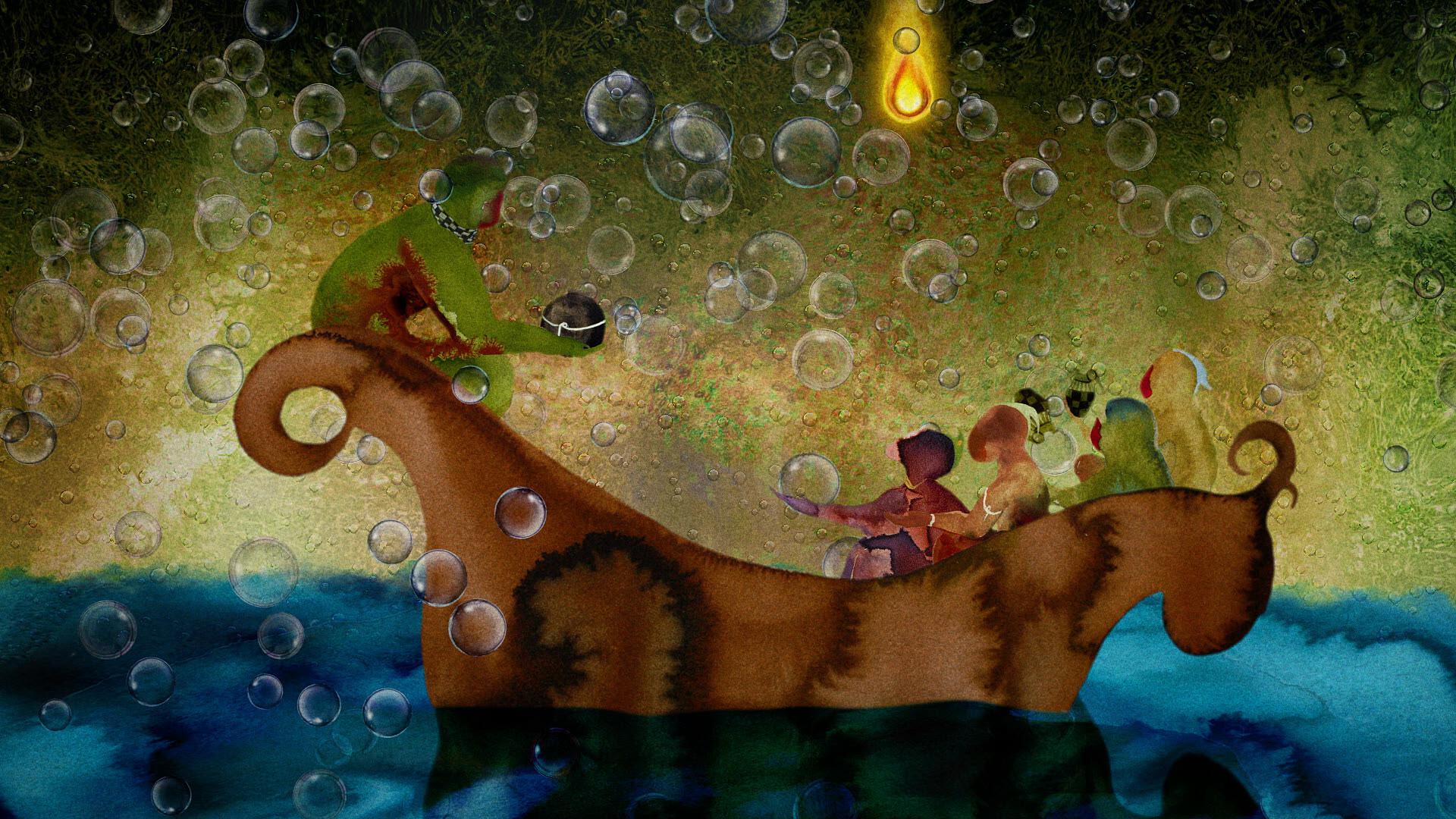 ASCEND
Shiva Ahmadi, 2017, Iran, 6 min

The image that defined the decade was of Alan Kurdi, a three-year-old Syrian refugee whose body washed up on a beach in Turkey in 2015. His name in Arabic means 'to ascend'. Shiva Ahmadi draws on Persian painting traditions and her own experiences of war to illustrate the tragedy of man.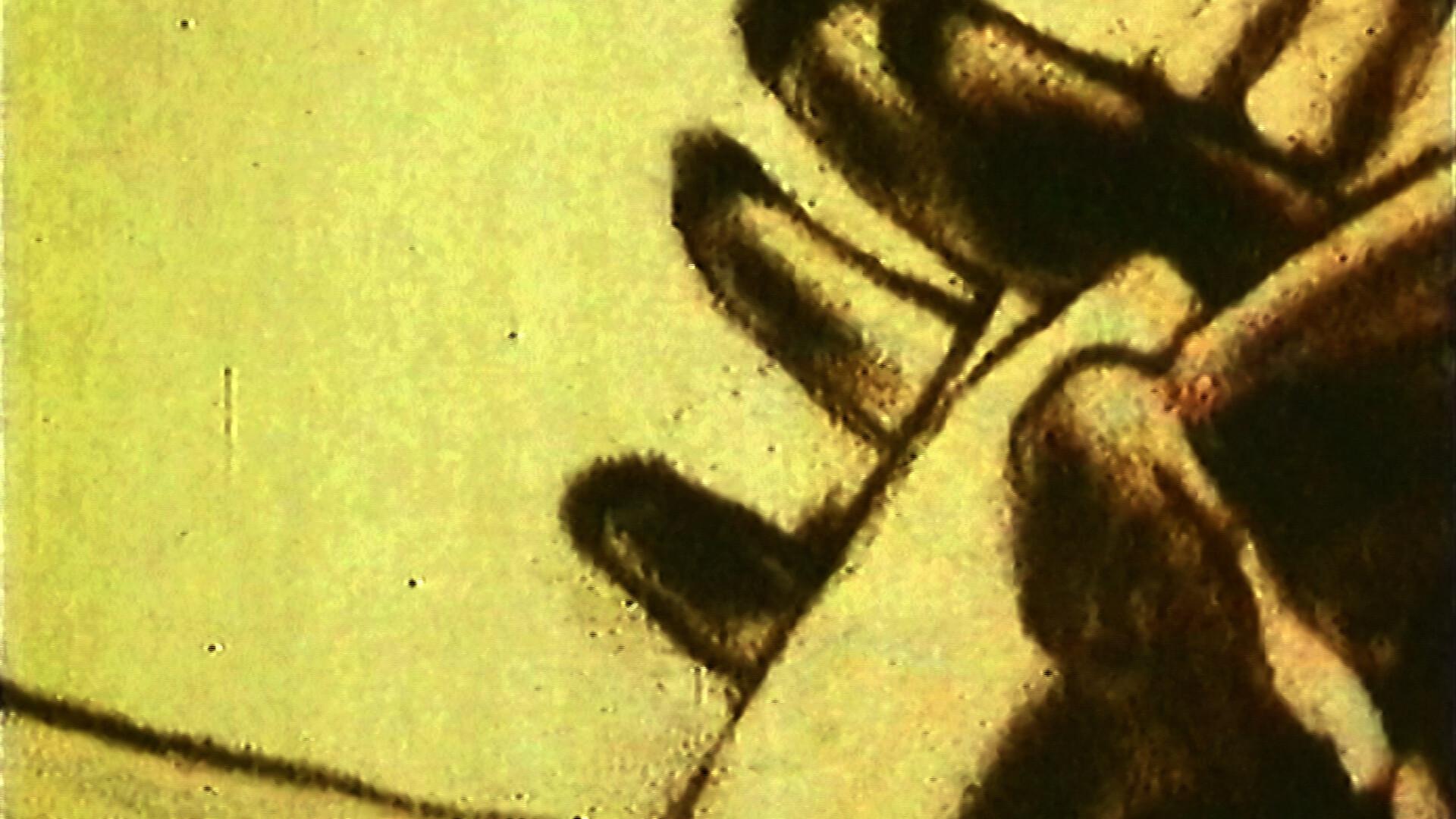 PREGUNTA POR MÍ | ASK FOR ME
Begoña Vicario, 1996, Venezuela, 4 min

Some people have to sell parts of their bodies to survive; others have them taken without their consent. Begoña Vicario's sand animation about immigrant women and organ trafficking earned her a Goya award in 1997.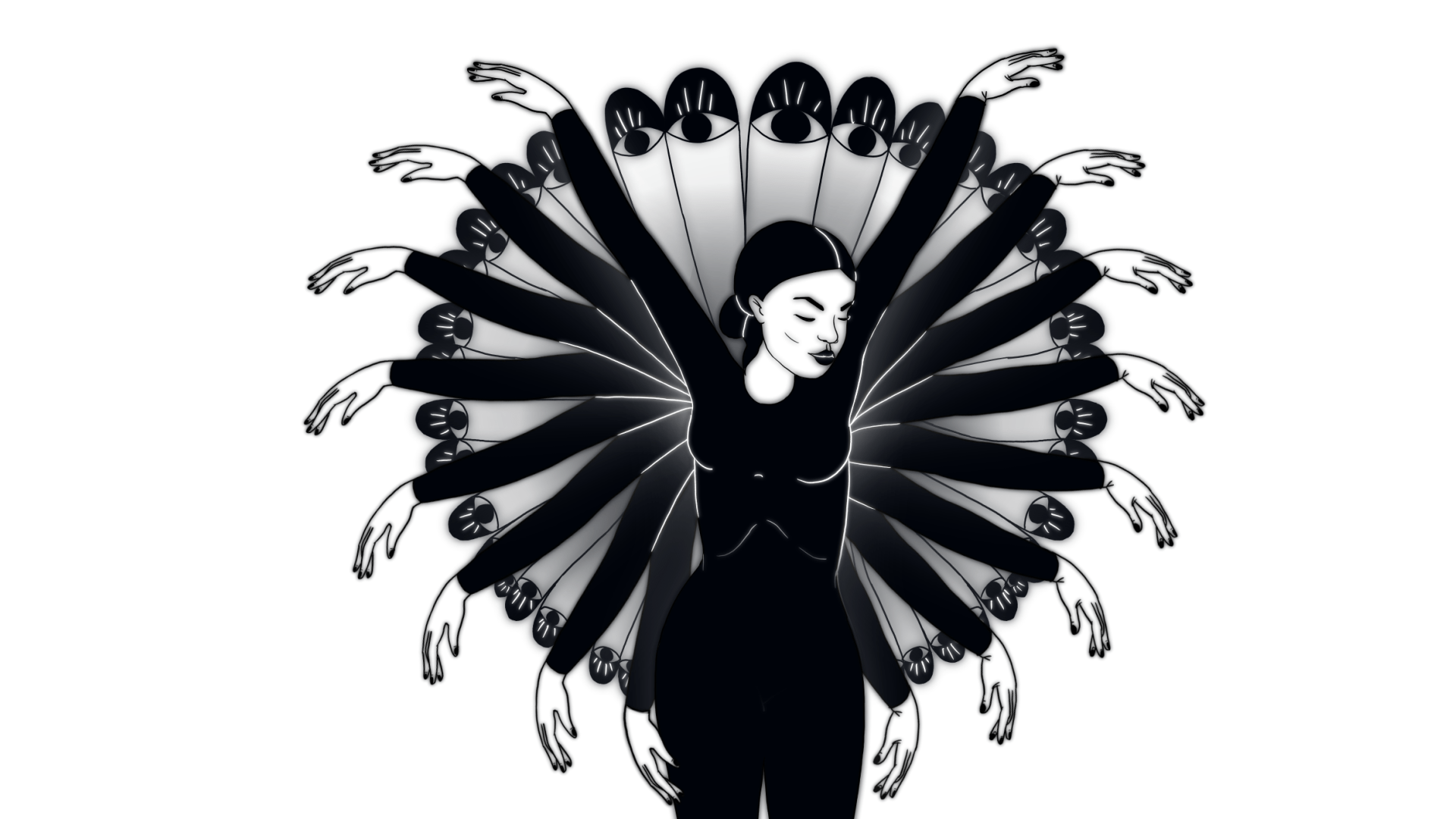 A LITTLE TOO MUCH
Martina Scarpelli, USA, 3 min

You can't have a revolution without dancing, so we close our program with the official music video for Kai's 'A Little Too Much', directed by the sensational Martina Scarpelli. It is about a woman letting go and overcoming the fear of her own power.

HAPPY BIRTHDAY 2: ENTANGLEMENTS & ACTS OF LIBERATION
77 min / Sat. 13.3., 21:00 / online available for 48 hours
co-hosted by The Gap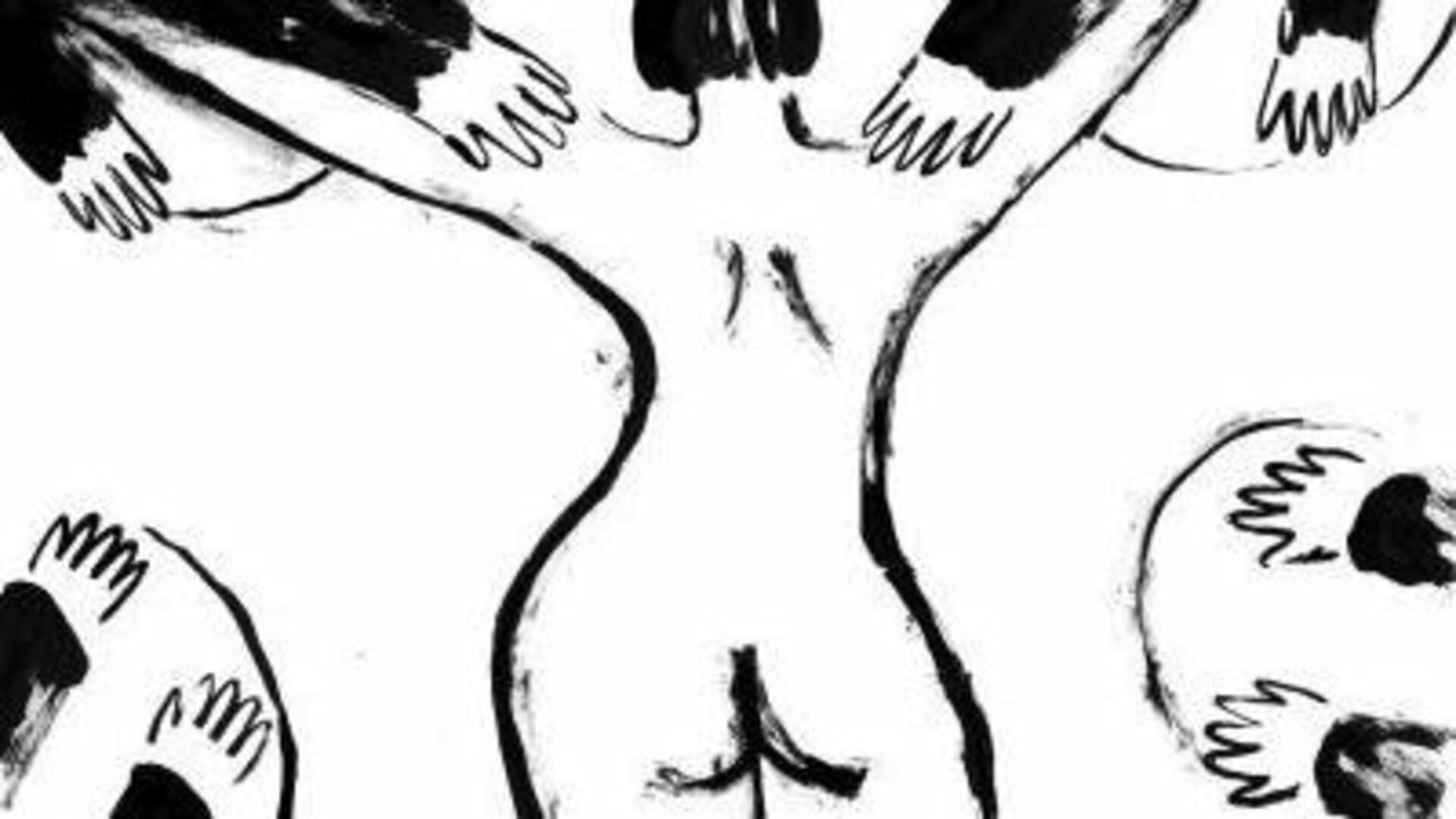 LE CHAPEAU | THE HAT
Michèle Cournoyer, 2000, Canada, 6 min

A dancer recalls an incident from her childhood where she was physically abused by a visitor. This inner journey brings back painful memories, including the obsessive image of a hat.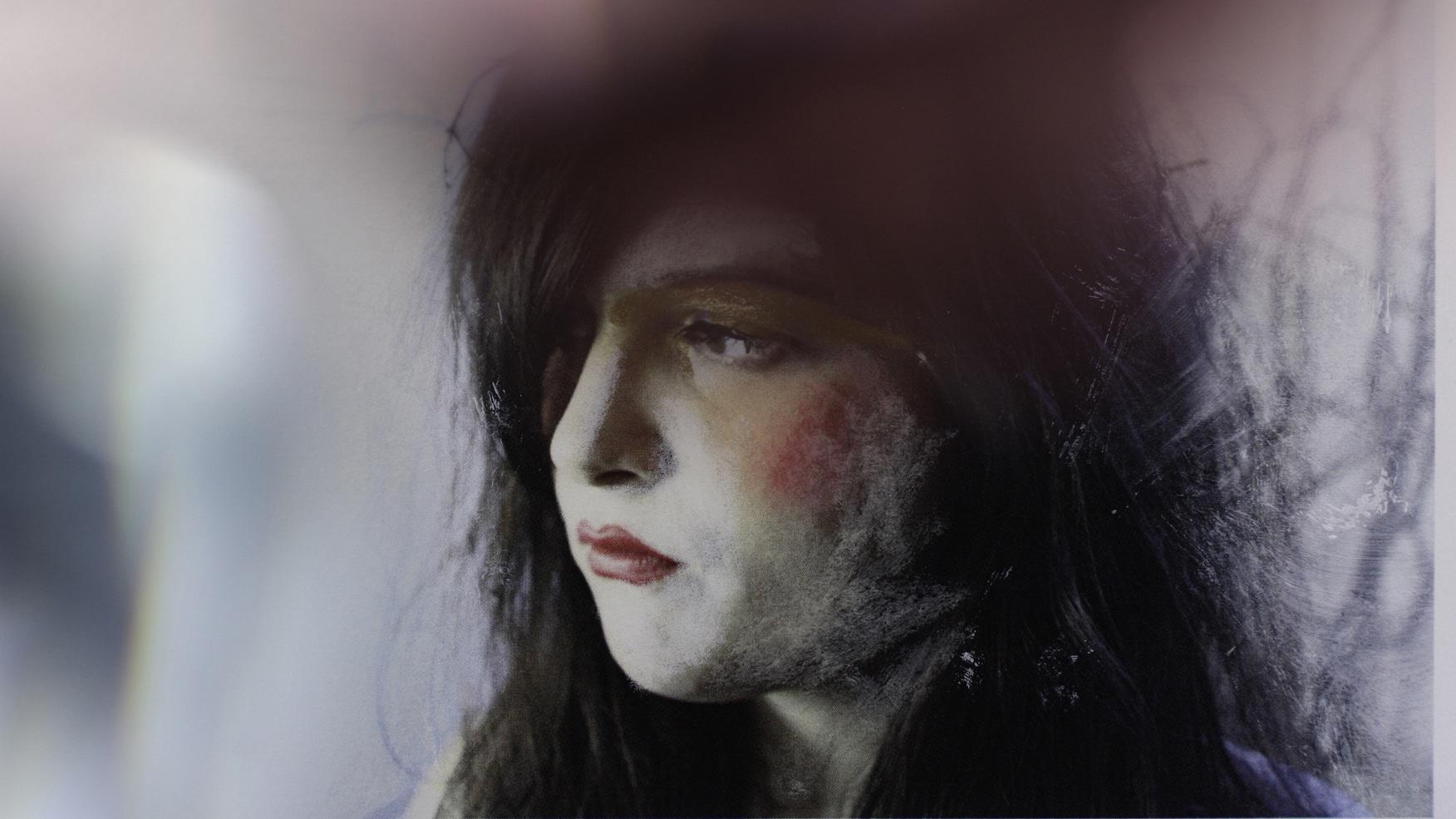 ACHILL
Gudrun Krebitz, 2012, Germany/Austria, 9 min

Real excitement is always somewhat out of focus, unfortunately. All joy lies in a blind rush and a fleeting glance. That's why I've never had my eyes lasered.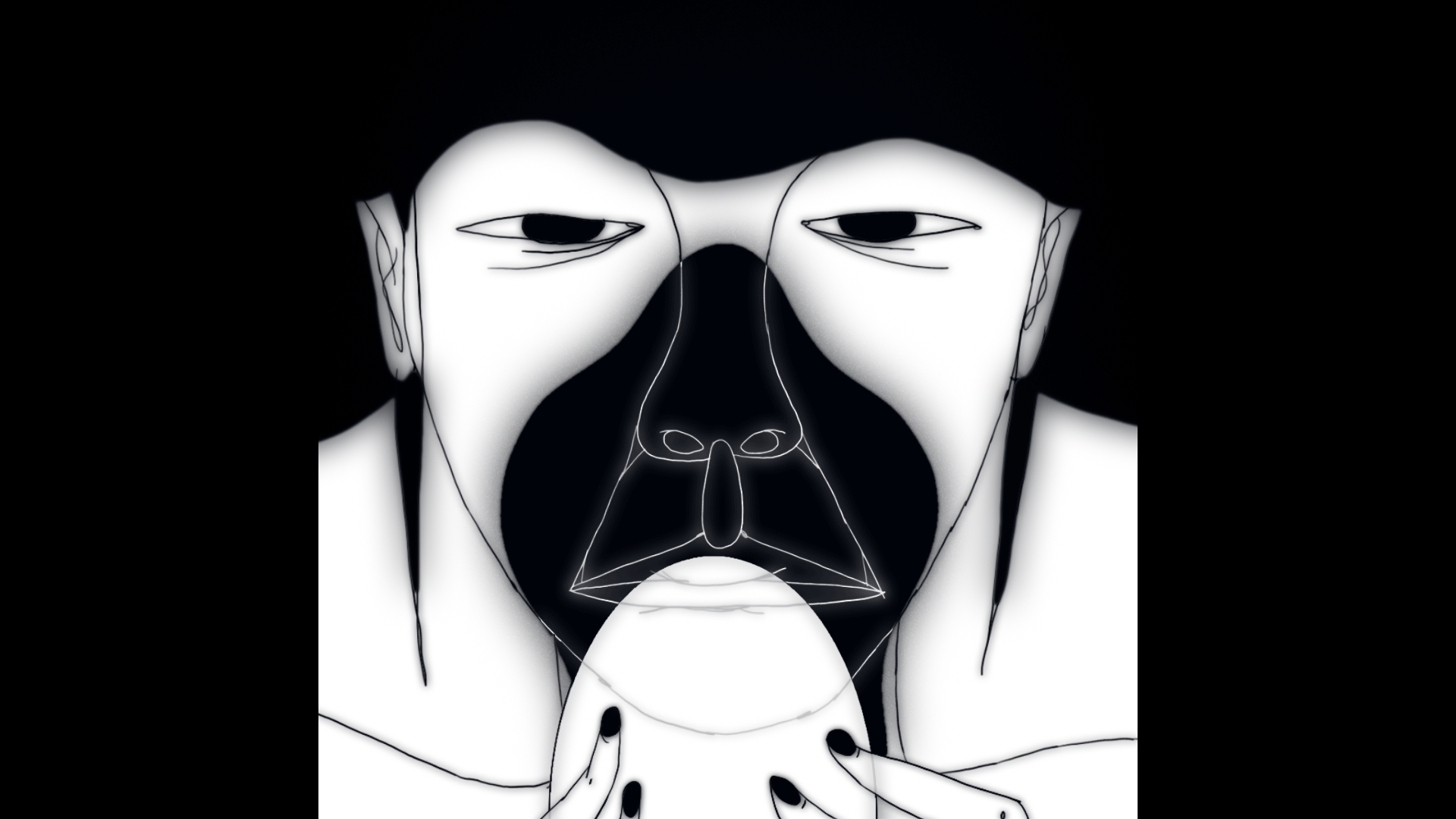 EGG
Martina Scarpelli, 2018, France, 12 min

Martina Scarpelli's "Egg", the story of a young woman's struggle with anorexia, won the 2019 TRICKY WOMEN/TRICKY REALITIES Audience Award and no less than 40 other awards around the world. Brilliant, hand-drawn black-and-white animation creates an artificially perfect world – erotic, humorous, brutally honest and deadly serious.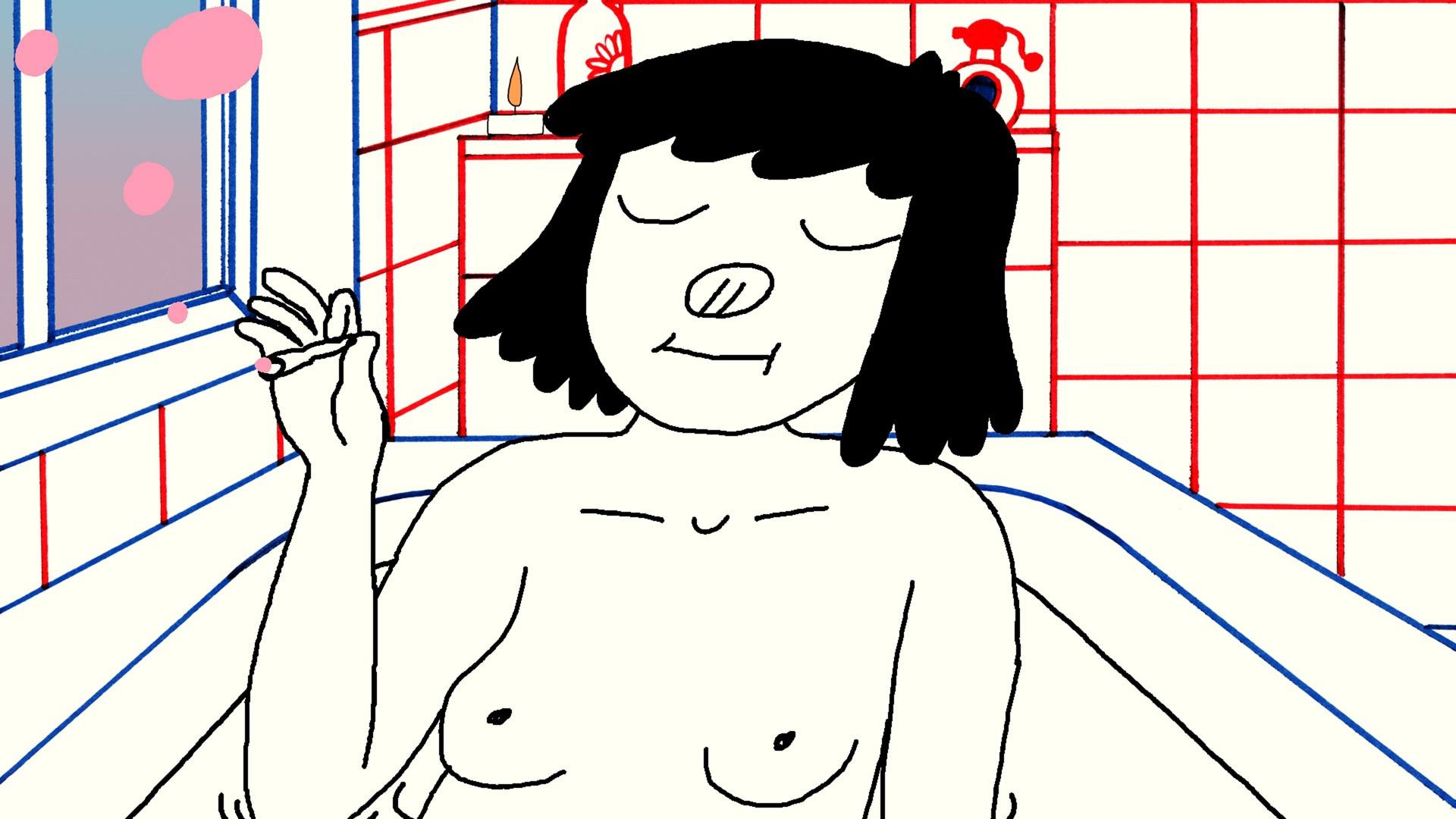 CIPKA | PUSSY
Renata Gasiorowska, 2016, Poland, 8 min

A young woman spends the evening alone at home. She decides to have a sweet solo pleasure session, but not everything goes according to plan.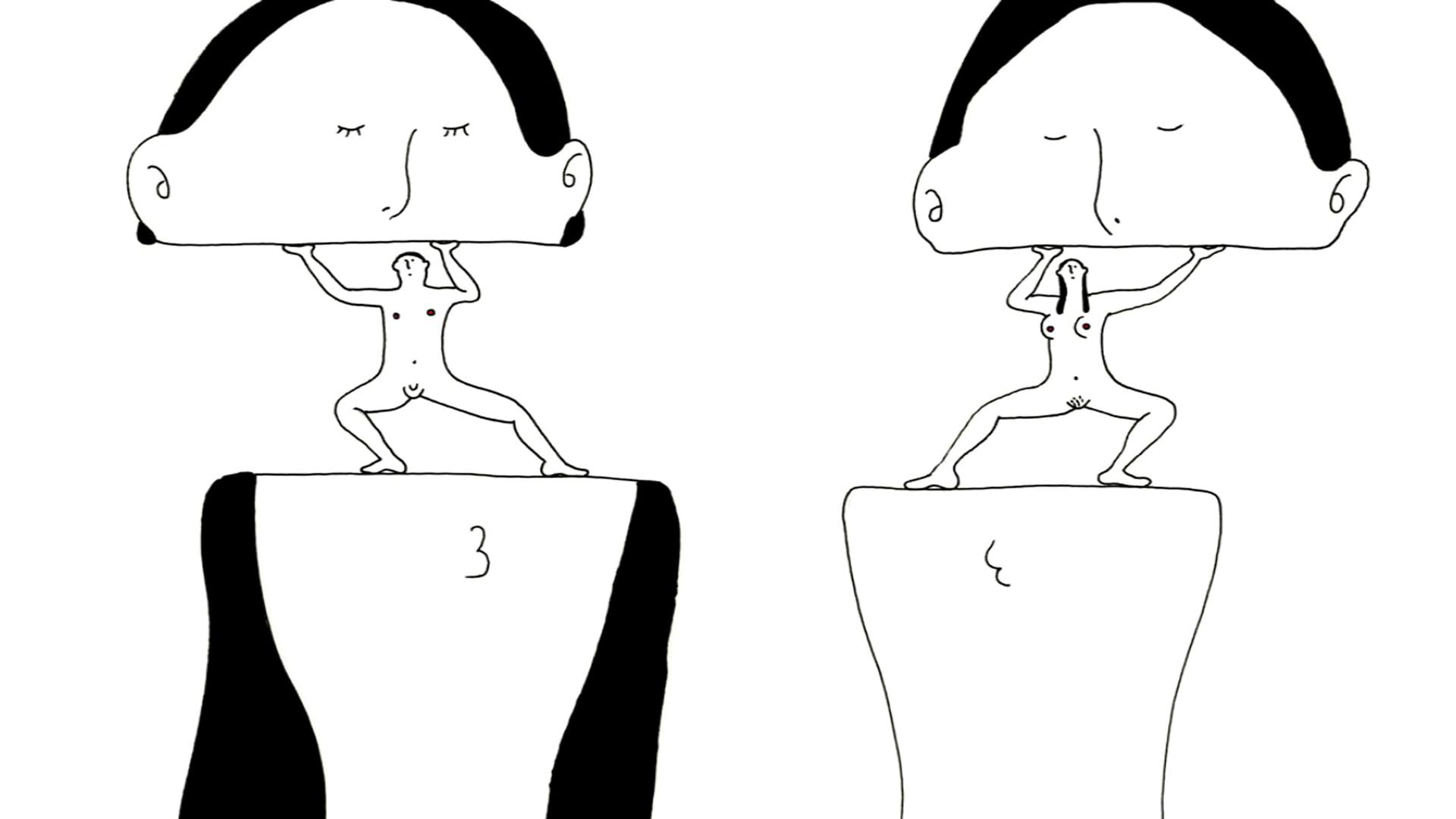 ICI, LÀ ET PARTOUT
Sawako Kabuki, 2013, Japan, 2 min

Love (or being in love) is a wonderful thing that colours our life, but love is not always visible and sometimes is vague and ephemeral.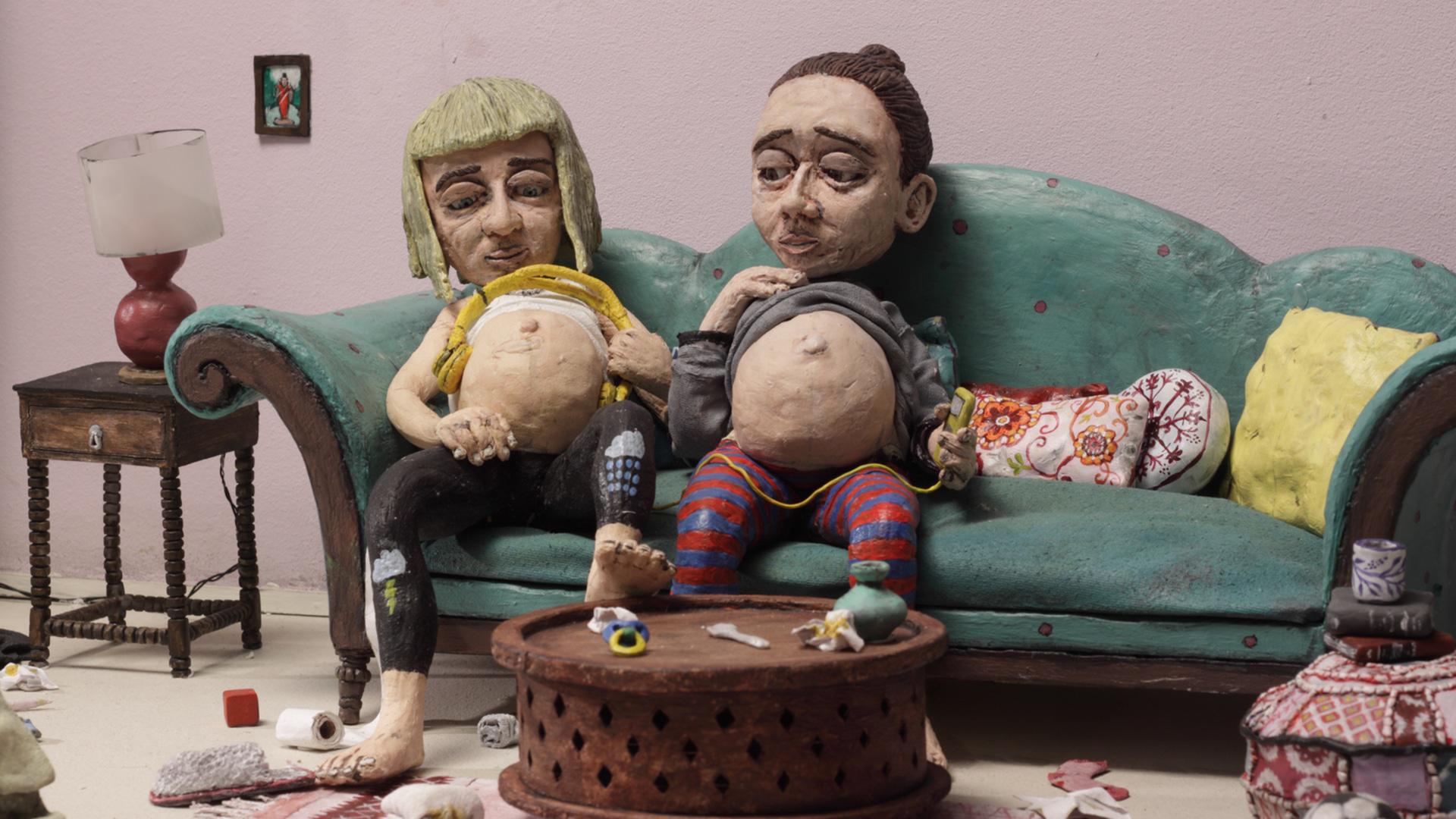 MOMS ON FIRE
Joanna Rytel, 2016, Sweden, 13 min

What's it like to be massively pregnant with only four days until you're due to pop? Your boyfriend is fucking boring and you just want to have some fun.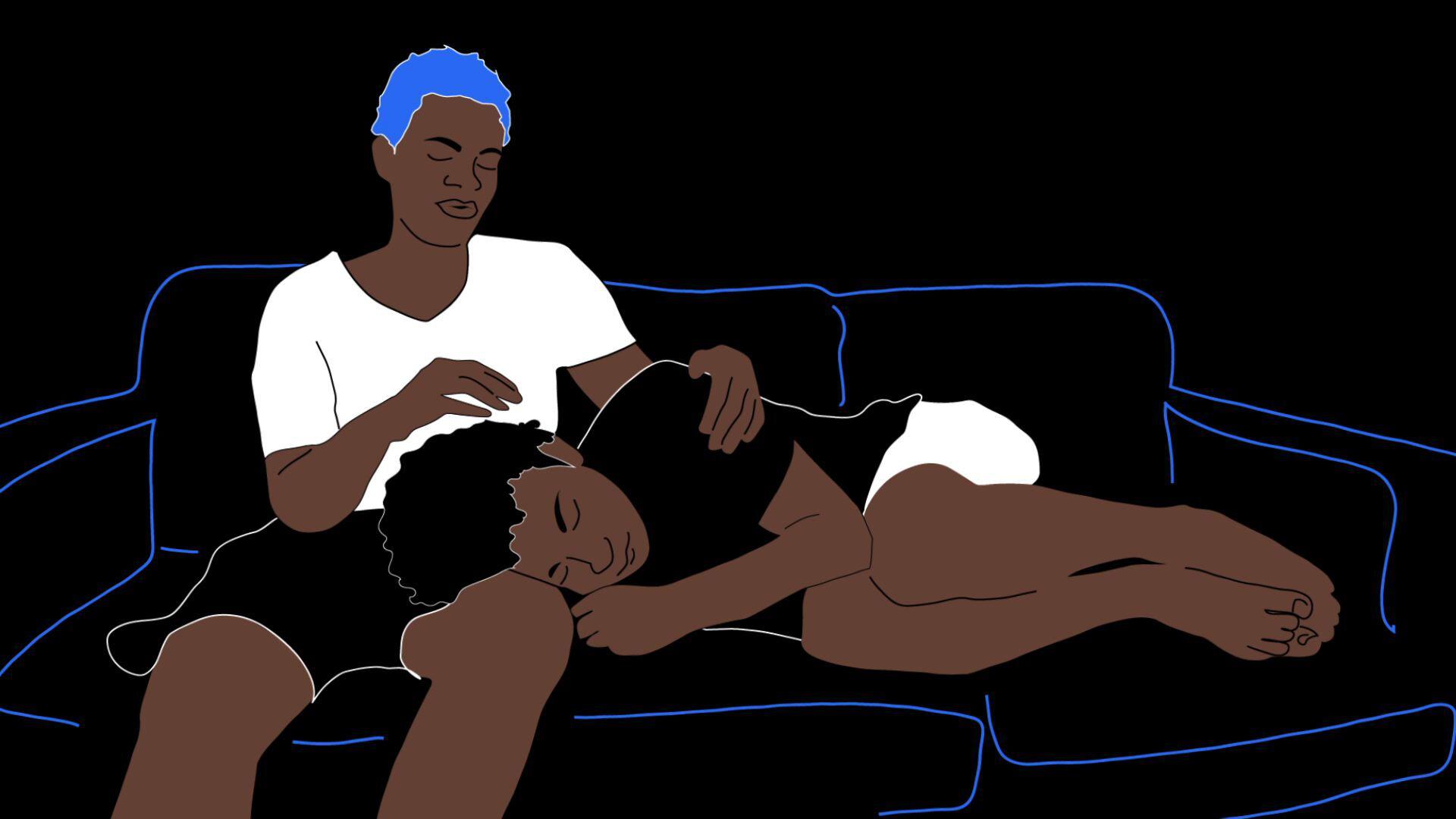 TAILOR
Calí Dos Anjos, 2017, Brazil, 9 min

On his website, transgender cartoonist Tailor shares other trans people's experiences and their challenges in society.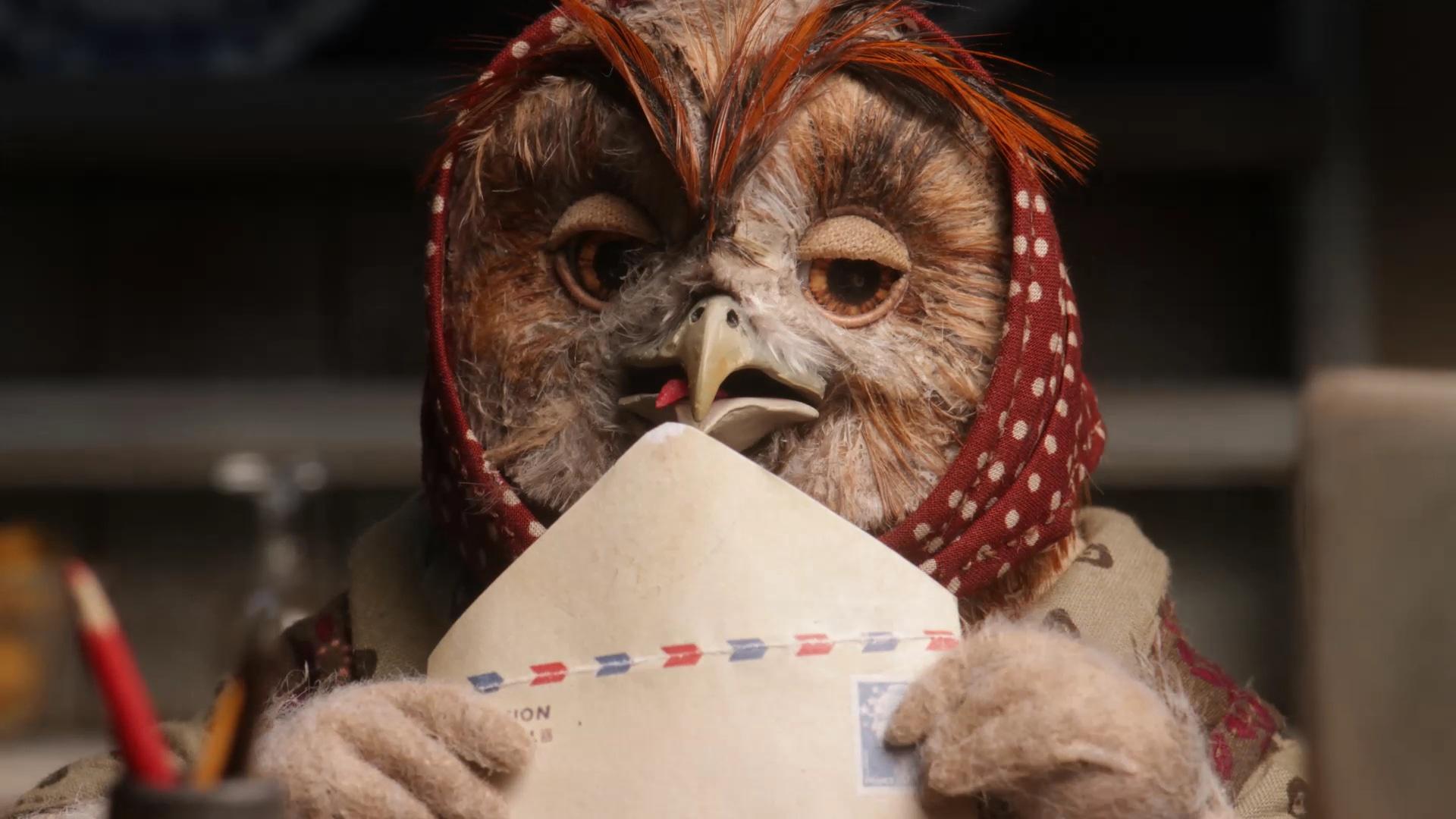 RAYMONDE OU L'ÉVASION VERTICAL | RAYMONDE OR THE VERTICAL ESCAPE
Sarah Van den Boom, 2018, France, 16 min

Raymonde is fed up with peas, aphids, dirty panties and digging in her kitchen garden. She would much rather prefer sex, love, and the immensity of the sky…

HAPPY BIRTHDAY 3: ENTANGLEMENTS & ACTS OF LIBERATION
68 min / Sun. 14.3., 21:00 / online available for 48 hours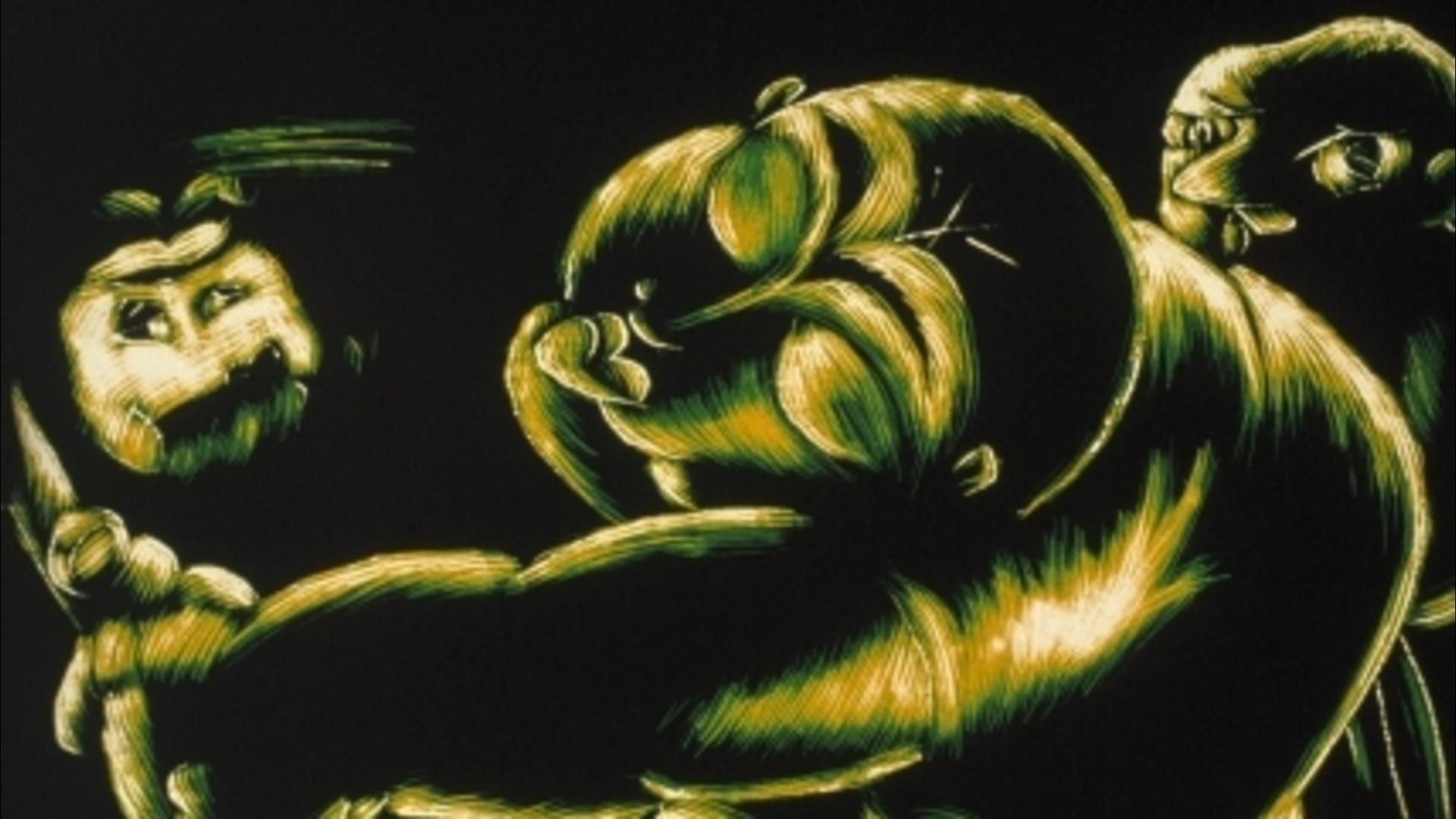 TWO SISTERS
Caroline Leaf, 1990, USA/Canada, 10 min

Marie looks after her disfigured sister Violette, a novelist. Their isolated existence is threatened by a male admirer of Violette's work… Two Sisters was scratched directly on 70mm film. With this film Caroline Leaf made animation history.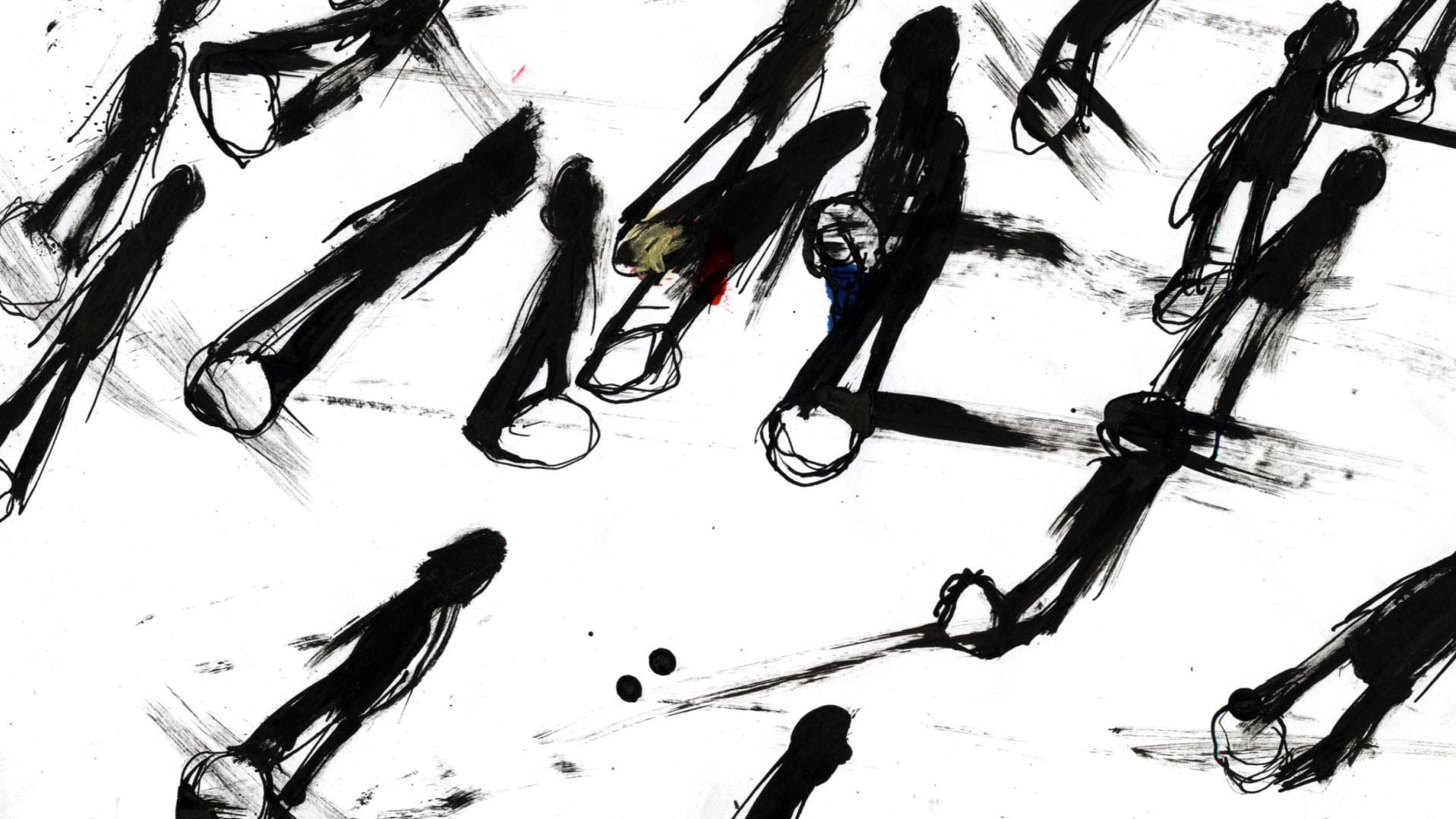 HOTZANAK | FOR YOUR OWN SAFETY
Izibene Oñederra, 2013, Spain, 5 min

I told her I was a filmmaker... and nothing has changed. Amid these landscapes traipses the soul, at times certain, at others uncertain of its own existence, while the body is and is and is and has no place of its own.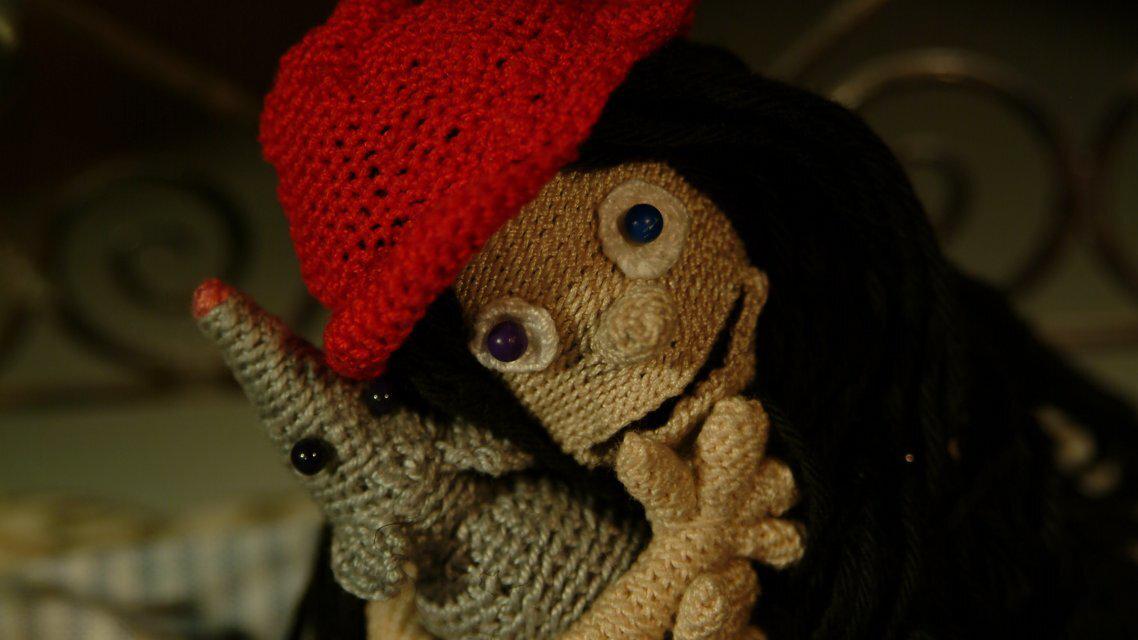 SUGGESTION OF LEAST RESISTANCE
Michelle and Uri Kranot, 2019, Denmark, 5 min

"Suggestion of Least Resistance" is based on archive materials which depict The July Revolt of 1927 (Der Brand des Wiener Justizpalastes), a monumental episode still acutely relevant. The animation film is a rhythmic, poetic surge, comparing us, our lives, and our very humanness to burning paper in the breeze. Images of sheets of paper flying through the broken windows of the burning palace are juxtaposed with images of the crowds as they convene and disperse. The music charges these powerful images with its own aliveness and colour.In the context of Economy for the Common Good, the repetitive, stylized abstractions of events unfolding frame the notion of the individual vs. the historic.
The film is part of the Common Good Project "Happiness Machine" initiated by Tricky Women and Klangforum Vienna.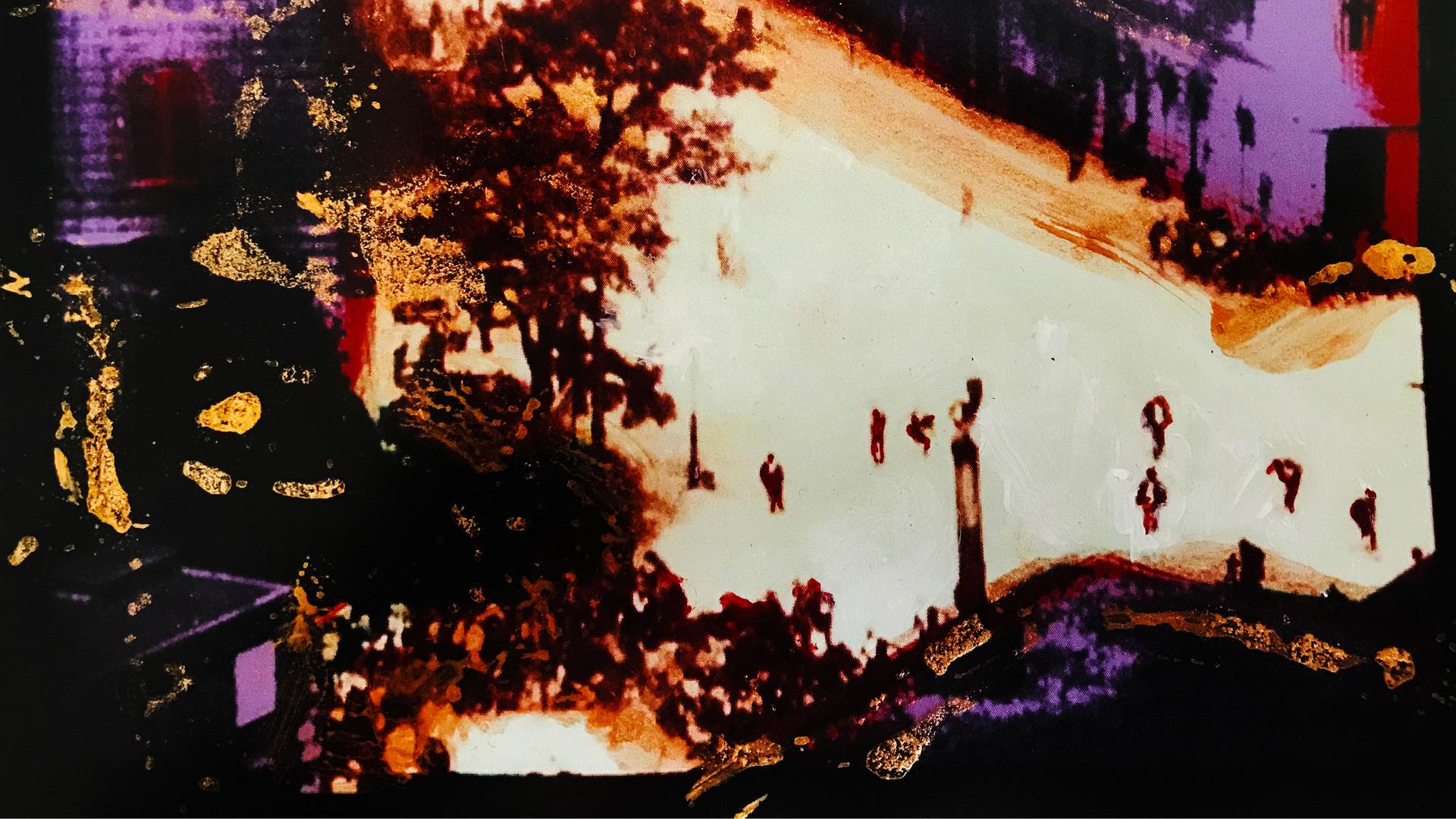 WOOLLY WOLF
Vera Neubauer, 2001, United Kingdom, 4 min

In this tale the Little Red Riding Hood doesn't let herself be eaten by the wolf.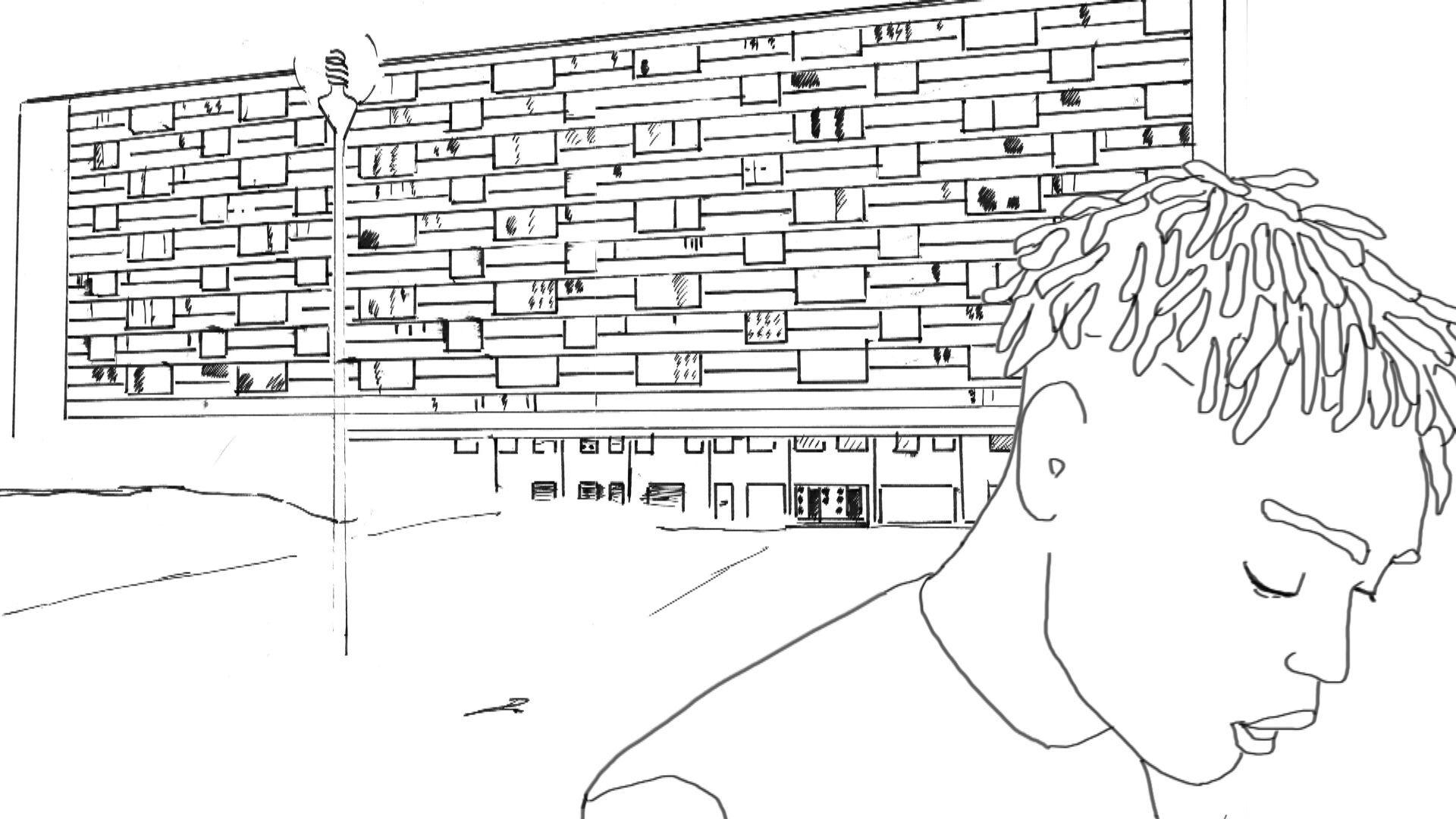 VERMESSUNG DER DISTANZ | MEASURING THE DISTANCE
Susi Jirkuff, 2019, Austria, 7 min

The project explores urban fringes and the marginalization of the social groups who inhabit them. Seeking to integrate a discussion about space and segregation into the Common Good discourse, this raw sketch looks at themes such as distance, the anonymity of the architectural setup, and decay as well as movement and interaction. Composition by Joanna Bailie.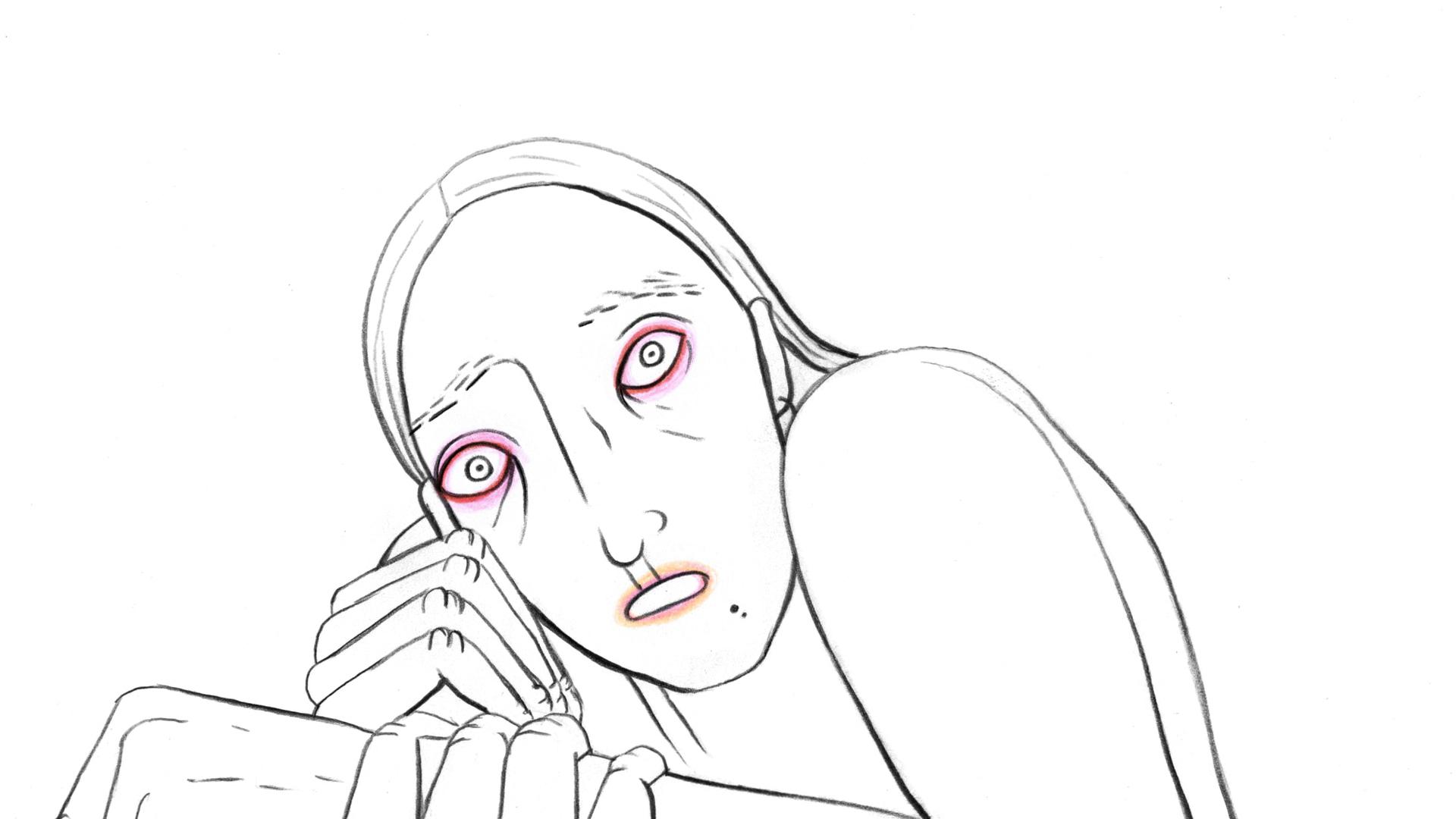 III
Marta Pajek, Poland, 12 min

A man and a woman meet in a waiting room and immediately get closer to each other. They commence a game that gradually gets more and more ferocious. Their faces resemble masks while shapes slowly lose their integrity.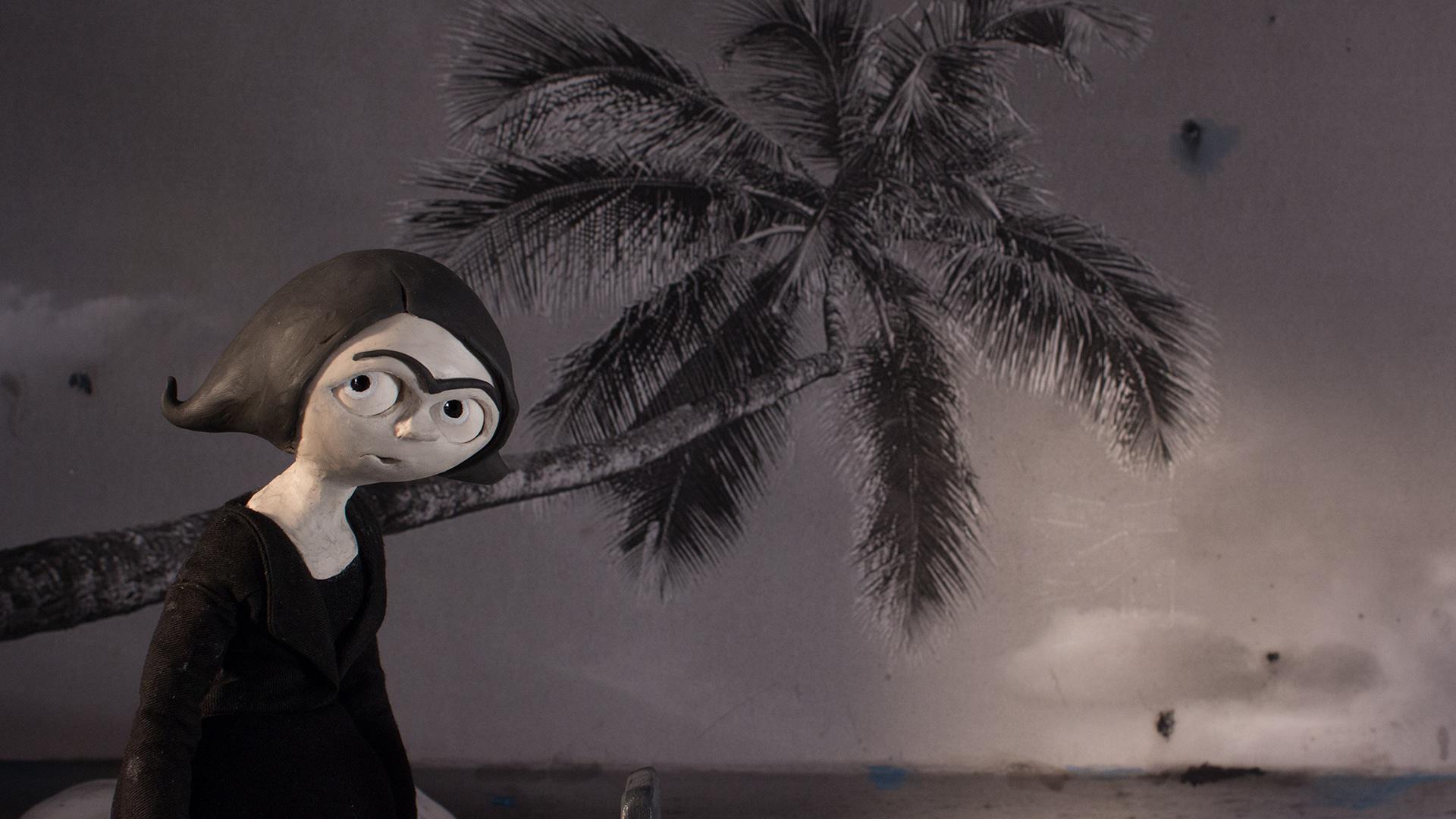 UNTRAVEL
Ana Nedeljković and Nikola Majdak Jr., 2018, Serbia, 9 min

A film about patriotism, tourism and emigration. A woman lives in a grey, isolated country enclosed by a huge wall. She has never travelled anywhere, but all her life she has dreamt of leaving forever for a perfect world called 'Abroad'.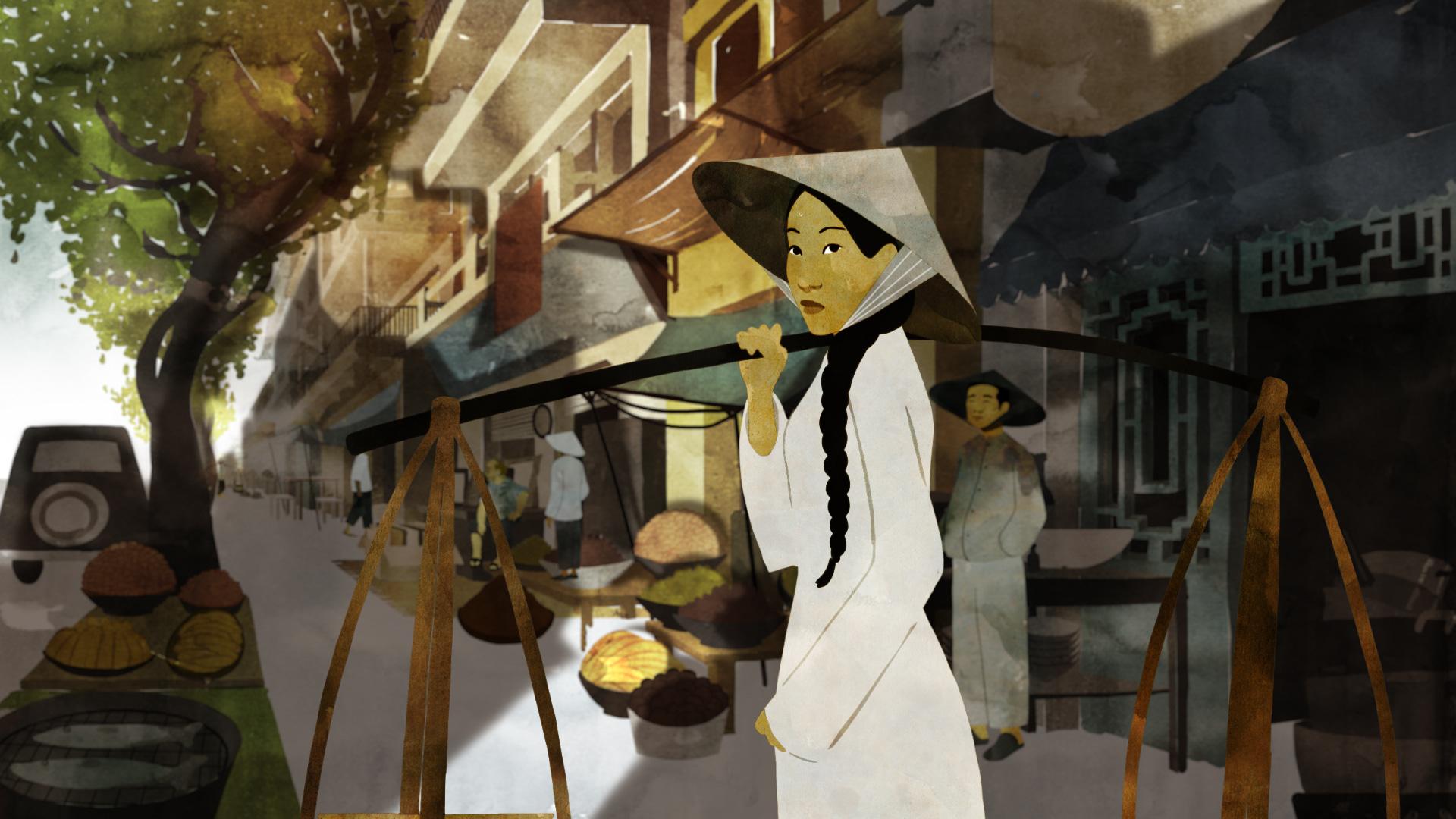 SOUS TES DOIGTS | UNDER YOUR FINGERS
Marie-Christine Courtès, 2014, France, 13 min

When her grandmother dies, a young woman relives the story of the women of her family, from the colonial Indochine to the isolation in a transit camp. Sous tes doigts won the audience award of Tricky Women 2016.
With the kind authorization of Pacific Voice.